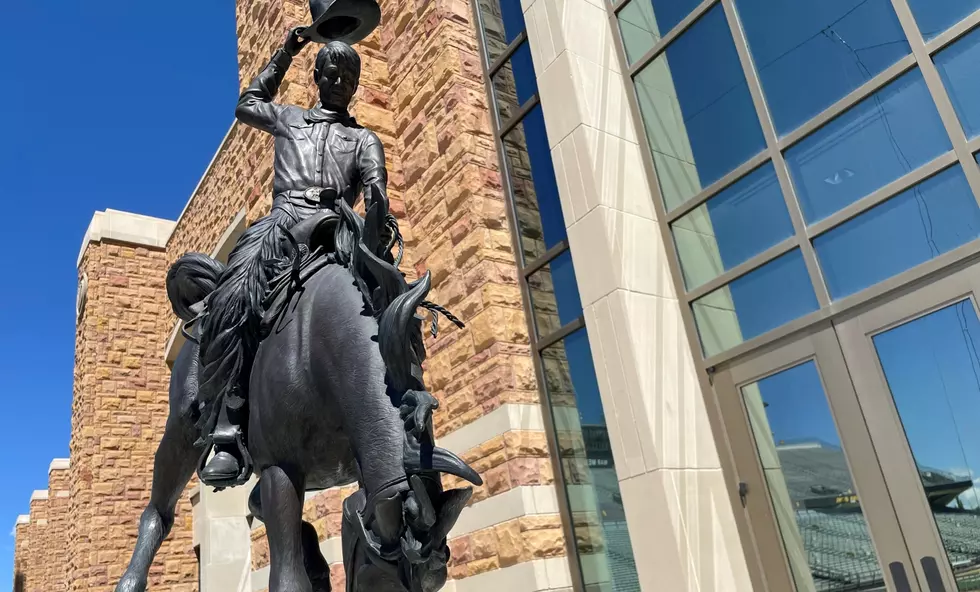 7220 Sports Kickoff Show — Fresno State Episode
Wyoming opens up its home schedule Saturday when Tulsa pays a visit to War Memorial Stadium. Kickoff is scheduled for 1:30 p.m. MDT./ Cody Tucker photo
LARAMIE -- Cody Tucker and Jared Newland discuss the controversial play call that ended Wyoming's title hopes, the injures that are plaguing this young roster and whether or not this team will show up for the season finale tonight in Fresno.
You can check out the 7220 Sports Kickoff Show right HERE.
If you have missed any of our shows, you can find those right HERE.
Have you missed any of our stories this week? If you did, we got you covered below:
MORE UW FOOTBALL NEWS FROM 7220SPORTS:
* Gear up for gameday: Fresno State
* Know Wyoming's foe: Fresno State Bulldogs
* Can Pokes rebound from last Saturday's 'gut punch?'
* Pokes, 'Dogs meet in regular-season finale Friday in Fresno
* Five Wyoming Cowboys earn Academic All-District honors
* Wyoming's Buck Coors rehabs, pesters way into lineup
* Saturday night marked 10th-coldest Wyoming football game since 1970
* Wyoming Football: News and notes ahead of Fresno State
* Step by step, Craig Bohl discusses controversial final play call
University of Wyoming's Top 50 Football Players
The rules are simple: What was the player's impact while in Laramie? That means NFL stats, draft status or any other accolade earned outside of UW is irrelevant when it comes to this list.
This isn't a one-man job. This task called for a panel of experts. Joining 7220's Cody Tucker are Robert Gagliardi, Jared Newland, Ryan Thorburn, and Kevin McKinney.
We all compiled our own list of 50 and let computer averages do the work. Think BCS -- only we hope this catalog is fairer.
Don't agree with a selection? Feel free to sound off on our Twitter:
@7220sports
- #Top50UWFB
- University of Wyoming's Top 50 Football Players