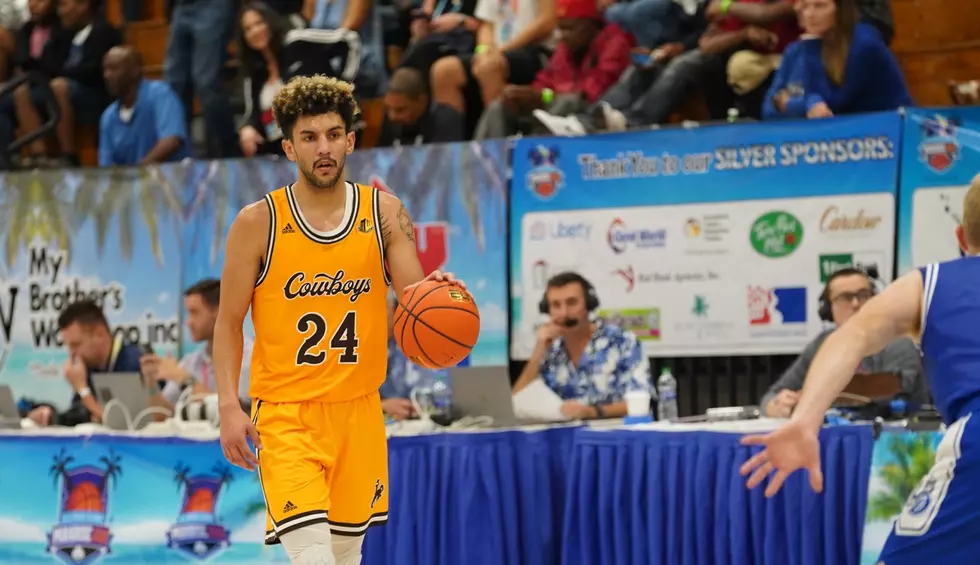 Cowboys close out Paradise Jam tonight against Boston College
Hunter Maldonado leads the Cowboys into Monday night's meeting with Boston College, averaging nearly 18 points per game./ UW courtesy photo
* University of Wyoming press release
ST. THOMAS, USVI – The Pokes wrap up play at the U.S. Virgin Islands Paradise Jam on Monday facing ACC opponent Boston College at 3:45 p.m. MT in the Third-Place game of the tournament.
The contest will be televised on ESPN3.
Fans can listen to the watch the contest, as well as follow stats on GoWyo.com. The contest will be broadcast live on radio over the 26 affiliate stations of the Cowboy Sports Network, as Keith Kelley will have the call with Kevin McKinney on color.
About The Teams
The Cowboys enter the contest with a 3-2 overall record after falling to Drake 61-56 on Sunday. Wyoming is averaging 77.4 points per game and is allowing 69.0 points per outing. Wyoming is shooting 45 percent from the field and opponents are shooting 43 percent. Wyoming averages 10.2 threes per game.
The Poke also add 36.6 rebounds per night and add 13.6 assists per game.
The Eagles enter the contest with a 3-2 mark on the season after falling to Tarleton State by a score of 70-54 on Sunday. BC is averaging and allowing 67.6 points per game. Boston College is shooting 44 percent from the field alongside their opponents. BC make five threes a game and average 35.8 rebounds per contest.
About The Players
The Pokes are led in scoring by Hunter Maldonado at 17.6 points per game to go along with 5.6 rebounds a night. He also adds four assists. He will become Wyoming's all-time leader in games played on Monday, appearing in his 134th game. Guard Brendan Wenzel adds 10.8 points per game and is 11-of-23 from three this season. Guard Ethan Anderson adds 8.2 points per game along with 4.6 rebounds with 17 assists on the year.
The Eagles are led by Makai Ashton-Langford at 13.4 points per game. He adds 4.2 rebounds. CJ Penha adds 10.4 points per contest and adds 4.2 points per game. Jaeden Zackery adds 9.8 points and has gotten to the line 19 times this season. T.J. Bickerstaff leads the team adding eight rebounds per game.
About The Series
Wyoming and Boston College will meet for the second time on Monday. The two teams met in the Fort Myers Tip-Off in 2018 on Nov. 19 when the Eagles downed the Cowboys by a score of 88-76.
Up Next
The Pokes head to Salt Lake City to take on Santa Clara in a neutral site contest at Salt Lake Community College on Nov. 30 at 2 p.m. in a contest on FloHoops.
UW: University of Wyoming Cowboys' Greatest Games From the First Decade of the 2000's