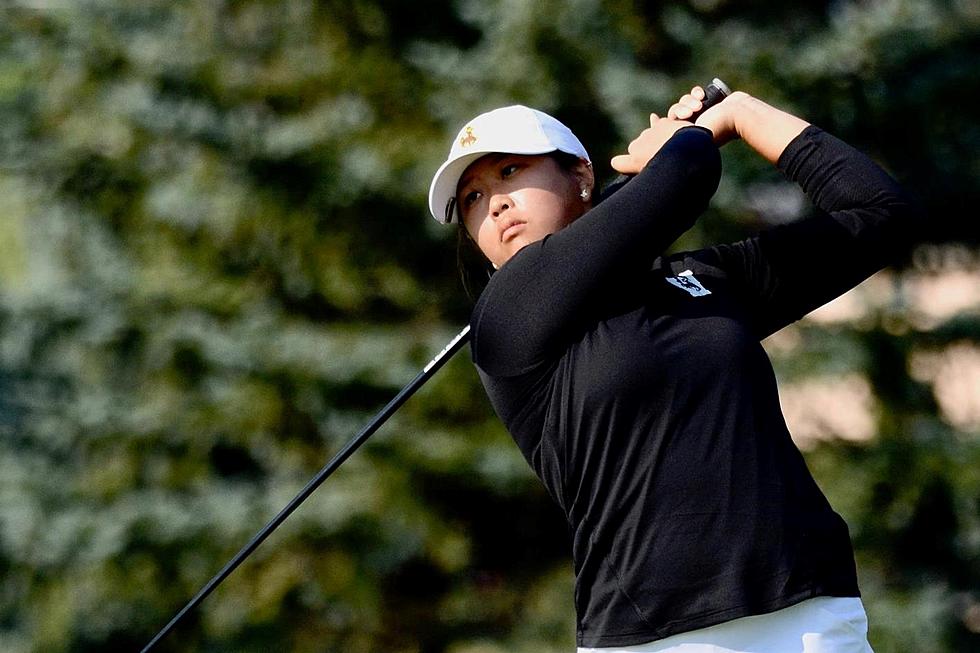 Cowgirl Golfers Land Eighth-Place Tie at MW Championships
The Wyoming Cowgirl golf squad wrapped up play at the Mountain Classic Matchplay on Tuesday at the Classic Club facing off against seventh seeded Seattle in the fifth-place match./ UW courtesy photo
* University of Wyoming press release
RANCHO MIRAGE, Calif., – The Wyoming Cowgirl golf squad wrapped up their season with the final round of play at the Mountain West Championships on Thursday completing the third round of action at the Mission Hills Golf Club.
The Cowgirls finished tied for eighth after shooting under 900 as a team for the first time in program history at a Mountain West Conference Championship tournament.
"This team is just tough as nails considering all that they have been through this year. Sam Played so well her last round as a Cowgirl. I'm going to miss her as she has been a part of every record in the books for the program and she is an even better person," Head Women's Golf Coach Josey Stender said. "I'm so proud of them to fight to break 900 for the first time at the conference tournament on a championship golf course. The future is very bright off this program."
Jadan Gonzalez led the way for the Cowgirls finishing the tournament with a total score of 221(+5) coming in tied for 21st.
Morgan Ryan and Meghan Vogt both earned a career best finish at the Mountain West Championships with each of them finishing tied for 27th with a total score of 224 (+8). Samantha Hui saved her best round for last shooting a 73 (+1) in the final round to finish tied for 34th, moving up ten spots from where she was after the first round.
After subbing into the lineup following the first round, Sophie Spiva closed out her tournament with a two-round score of 165 (+21) finishing in 45th.
As a team, the Cowgirls posted a score of 897 (+33), the lowest ever team score recorded by the Cowgirls at a Mountain West Championship tournament, to finish tied for eighth with San Diego State. No. 43 ranked New Mexico ran away with the team title posting a score of 853 (-11) while No. 8 ranked San Jose State finished in second with a score of 858 (-6).
TEAM STANDINGS 
No. 43 New Mexico853 (-11)
No. 8 San Jose State858 (-6)
Colorado State            861 (-3)
Nevada 876 (+12)
UNLV 877 (+13)
Bosie State884 (+20)
Fresno State889 (+25)
T8. SDSU                              897 (+33)
T8. Wyoming                        897 (+33)
Cowgirl Results  
T21 – Jadan Gonzalez – 70+72+79= 221 (+5)
T27 – Meghan Vogt – 73+75+76= 224 (+8)
T27 – Morgan Ryan – 71+78+75= 224 (+8)
T34 – Samantha Hui – 81+74+73= 228 (+12)
45 – Sophie Spiva – 83+82= 165 (+21) – (Only played two rounds)
30 Wyoming Attractions To Visit
- 30 Wyoming Attractions To Visit