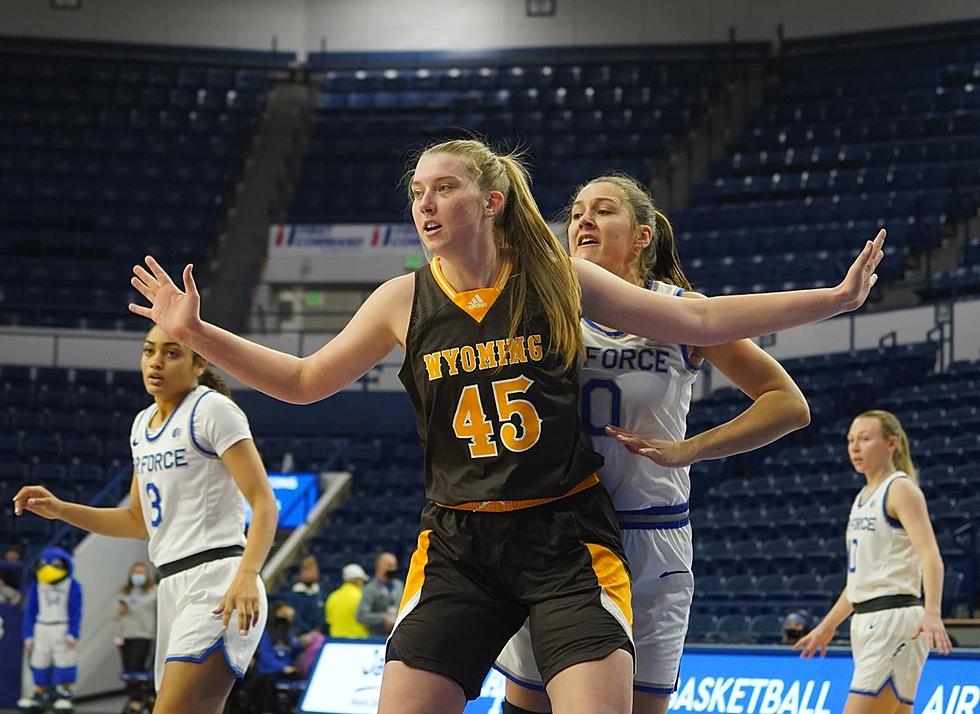 Fertig named MW's top freshman for second-straight week
For the fourth time this season and second week in a row, Wyoming women's basketball student-athlete Allyson Fertig has been named the Mountain West's Freshman of the Week./ UW courtesy photo
* University of Wyoming Athletics media relations release
COLORADO SPRINGS, Colo. (Feb. 7, 2022) – For the fourth time this season and second week in a row, Wyoming women's basketball student-athlete Allyson Fertig has been named the Mountain West's Freshman of the Week, announced Monday by the league office.
Fertig, who also took home the honor Nov. 29 and Jan. 3, in addition to last week, averaged 13 points and an incredible 15.5 rebounds per game last week for the Cowgirls.
Fertig opened the week with seven points and a then-career-high 13 rebounds in UW's loss at Air Force before closing the week with a game-high 19 points and 18 rebounds in the win at then-conference-leading New Mexico. The 18 rebounds against the Lobos ties for the Mountain West freshman record for most single-game rebounds.
For the week, Fertig shot 11-for-21 (52.4-percent) from the field while also adding a trio of blocks and two steals.
Fertig has reached double figures in scoring 11 times during her first season in Laramie.
Fertig and the rest of the Cowgirls return to action Wednesday, Feb. 9 as San Jose State comes to the Arena-Auditorium for a 6:30 p.m. contest.
It will be Wyoming's lone home game during a six-game stretch.
10 Of The Most Famous Wyomingites In History
We asked our listeners to tell us who they thought was the most famous Wyomingite in History, here are the top 10 picks. NOTE: To be a Wyomingite you do NOT have to be born here, but you DO have to have lived here for at least a year.
- 10 Of The Most Famous Wyomingites In History