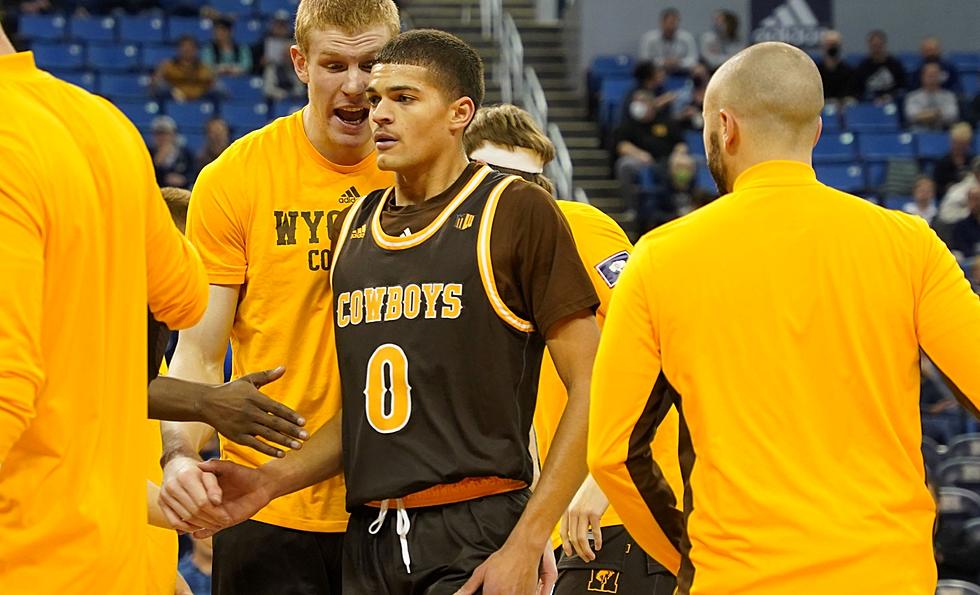 Jeffries drains pair of triples in NBA Summer League action
Wyoming guard Drake Jeffries netted 20 points in the first half of the Cowboys 77-67 road win in Reno Monday night./ UW courtesy photo
LAS VEGAS, Nev., -- Drake Jeffries' NBA Summer League debut was brief yet effective.
Sound familiar?
The sharpshooter appeared in just one game for the Nuggets, sinking 2-of-3 from beyond the arc in a 97-71 loss to Philadelphia on July 15 inside the Thomas and Mack Center in Las Vegas.
Jeffries played just two seasons in Laramie, sinking nearly 39% of his shots from deep while helping lead Wyoming to an NCAA Tournament berth last March. The Mattoon, Ill., native averaged more than 10 points and skied for 5.4 rebounds per game during his senior season.
Technically, Jeffries could've returned to UW for one more season due to the NCAA granting an extra year of eligibility because of the pandemic, but shortly after the Cowboys lost in a First Four meeting against Indiana in Dayton, he announced on Twitter that he would pursue a professional basketball career.
MORE DRAKE JEFFRIES STORIES:
* Drake Jeffries to make NBA Summer League debut Friday in Las Vegas
* Wyoming guard Drake Jeffries announces he's turning pro
* King of the Mountain: Jeffries breaks MW record with 11 threes
* Tuck's 10 takes: Jeffries drops redeeming dagger on rival Rams
In his lone appearance for Denver, Jeffries logged just five minutes. His six-point outing was good enough for this third best output behind only Christian Braun's 11 and Adonis Arms, who finished with nine.
Jeffries was the top-ranked 3-point shooter in the Mountain West Conference during the 2021-22 season, draining 94 of his 229 attempts. He broke a league record in late November when he sank 11 triples in a 108-59 victory over visiting Hastings College (Neb.). Jeffries averaged 2.8 made threes per game to land in second place behind former Nevada guard Desmond Cambridge Jr. That was also good enough for No. 42 in the nation.
UW vs. NIU September 11, 2021