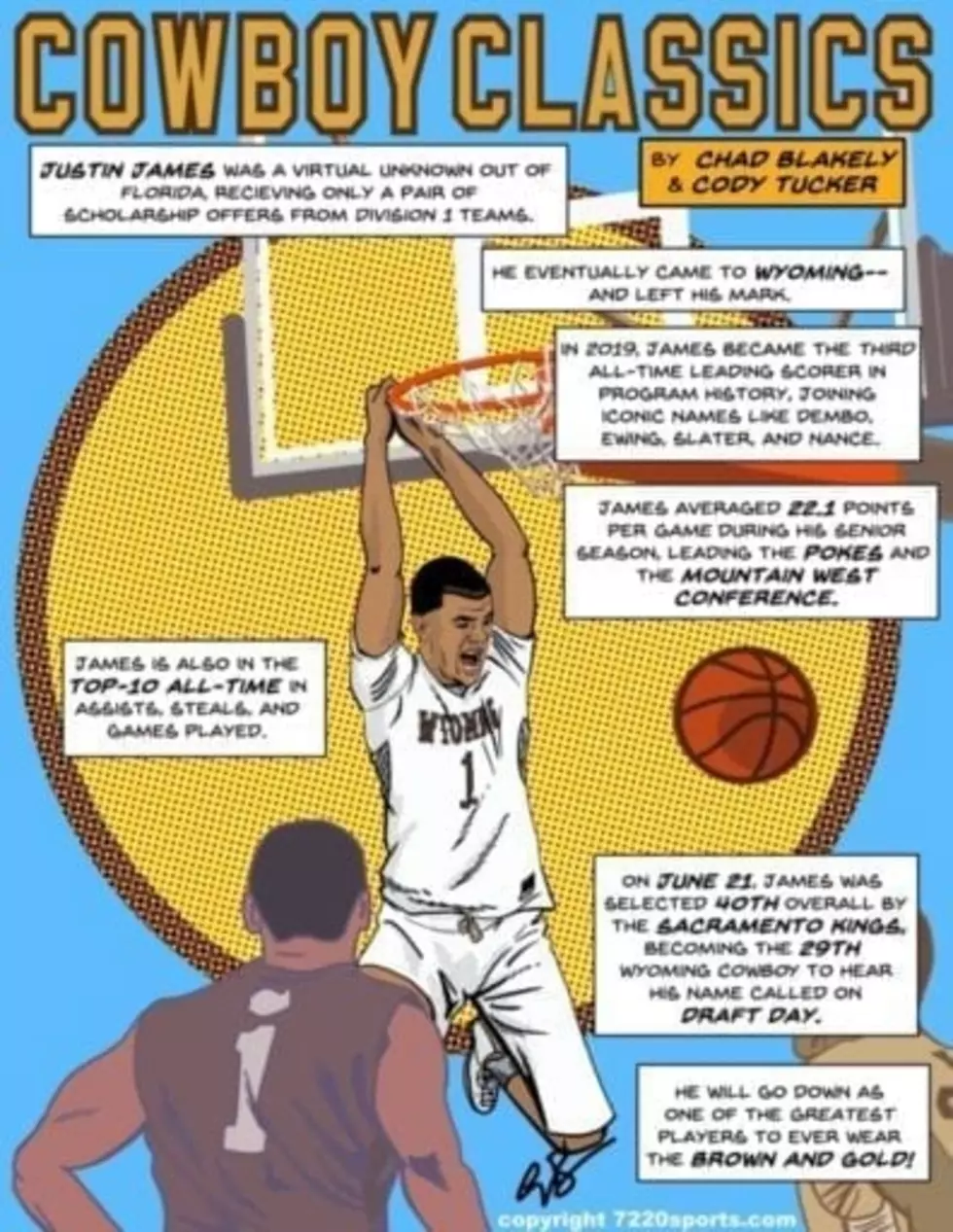 Cowboy Classics: Justin James steals the show
CowboyClassicsJustinJames 1
CHEYENNE -- It was a rough year for the Wyoming basketball team.
But if there's a silver lining, it came in the jersey No. 1. Justin James will forever be known as one of the best basketball players in Wyoming history.
In 2019, he solidified himself with names like Fennis Dembo, Reggie Slater, Brandon Ewing and others.
James led the Mountain West Conference, averaging 22,1 points per game during his senior season. Though the wins didn't come, James finished his career the third leading scorer in program history with 2,061 points, just behind Ewing (2,168) and Dembo (2,311),
Last week, James was selected 40th overall in the NBA Draft by the Sacramento Kings.
James is also in the program's Top 10 in steals (121), assists (343) and games played (131).