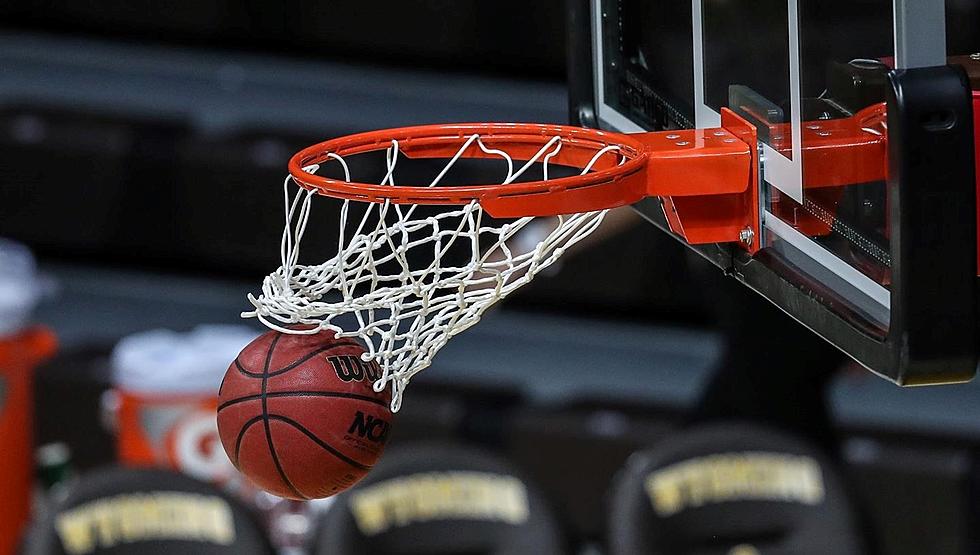 Linder inks Texas native Caden Powell for 2022-23 season
Jeff Linder Wednesday announced the signing of Waco, Texas native Caden Powell to the 2022-23 roster../ UW courtesy photo
* University of Wyoming athletics media relations release
LARAMIE -- University of Wyoming men's basketball coach Jeff Linder announced the addition of Caden Powell to the Cowboys roster for the 2022-23 season on Wednesday.
Powell is a native of Waco, Texas and is entering his senior season at Midway High School in Waco.
Powell, a 6-foot-10, 210-pound center was rated as a three-star recruit by both 247sports.com and Rivals.com. He was listed as the 39th best center nationally by 247sports.com. Powell was also named the 24th best recruit in the State of Texas by 247sports.com. He was the 25th recruit in Texas by TB5 Report.
He earned First Team All-Super Centex honors as a junior. Last season, Powell also garnered 11-6A All-District honors. As a junior, he averaged 12.8 points per game to go along with 9.4 rebounds per night.
He also received scholarship offers from Hofstra, Drexel, North Texas, Princeton, and UNC Wilmington. He also received interest from Texas A&M.
He played for Texas Impact on the Under Armor AAU Circuit for coach TJ Thomas.
Linder on Powell
"We're thrilled to welcome Caden Powell to the Wyoming Men's Basketball family. We identified Caden during his junior year of high school as he was really starting to come into his own and develop as a player. Since that time, he has improved immensely.  Caden's growth and development as a player has been fun to watch. At 6'10", Caden is a talented athlete with exceptional length and athleticism. His ability to run the floor, rebound and block/alter shots is not easy to come by. We know the ceiling for Caden's development is high.
Not only is he an exceptional athlete, but Caden is an extremely bright student, as well. He is involved in many activities outside of basketball and is an exceptional young man that we can't wait to get to Laramie."
Powell's Current Coaches
TJ Thomas, head coach and director of Texas Impact:
"I had the pleasure to coach Caden for two years, and during that time I really got to know him as a person and a player. Cowboy fans can expect him to give you everything he has on the court; lots of rebounds, blocks and athleticism. Caden is a very underrated passer as well.
The best part about being around Caden is who he is as a person. He is very loving and caring and extremely smart. Wyoming will love Caden Powell."
Eric McDade, head coach - Midway High School
"We are so excited for Caden. He is the standard for our basketball program. He is the epitome of excellence both on the court and in the classroom. We can't wait to see all the great things that happens at Wyoming."
DeChriston McKinney, assistant coach – Midway High School
"Caden is a leader on and off the court. Very humble and willing to do what is needed to be done to improve. Caden is a great kid that anyone would like to have at their program."
15 Questions You Should Never Ask Someone From Wyoming
- 15 Questions You Should Never Ask Someone From Wyoming