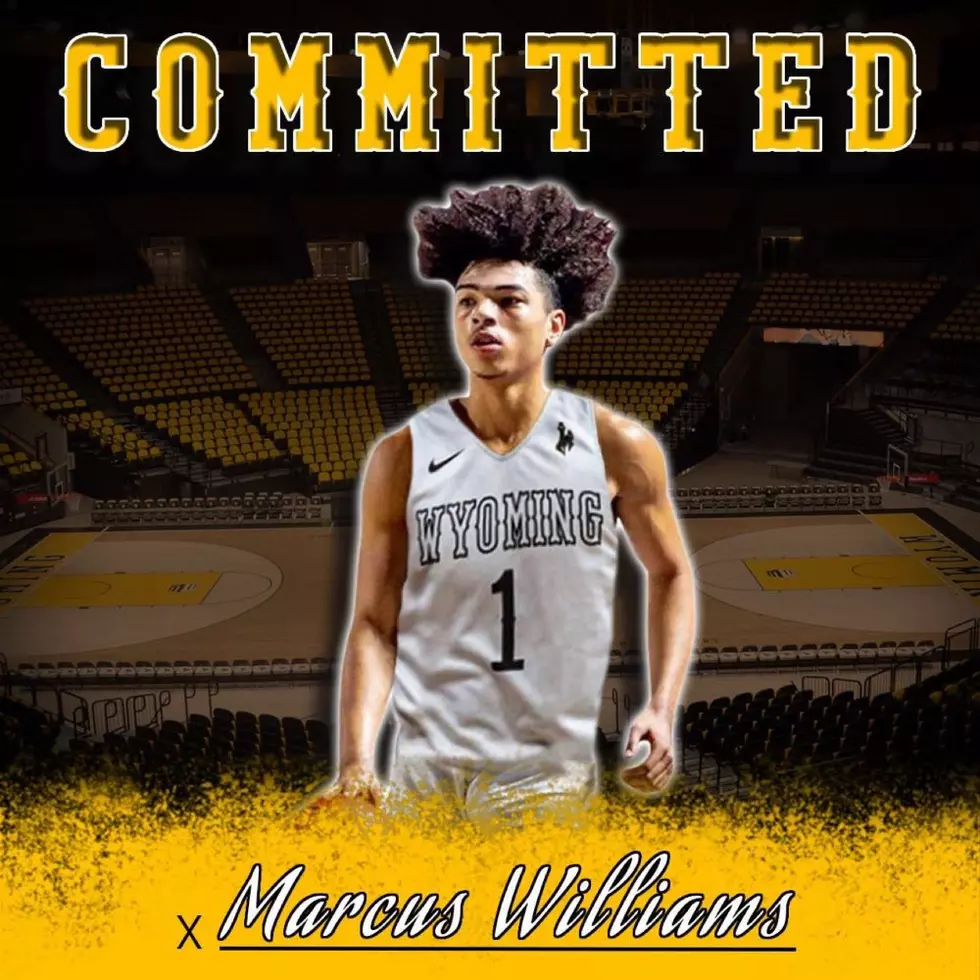 Linder snags another former UNC commit
WilliamsUSE
LARAMIE -- Jeff Linder did it again.
Wyoming's new men's basketball coach Thursday got yet another former Northern Colorado commit to flip to the Cowboys. This time it was Marcus Williams, a 6-foot, 2-inch, guard from Dickinson, Texas.
Williams tweeted this Thursday afternoon:
Williams averaged 21.4 points per game in 2019-20. He also dished out 7.3 assists and three steals per outing. Williams is the 32nd best player in the Lone Star State, according to MaxPreps.com.
He was also named third-team All-State after guiding the Gators to the state semifinals during his senior season. He was also named the co-district MVP. Dickinson competes in 6A, the largest classification in the state.
Northern Colorado is the only school listed that offered Williams. He committed to Linder and the Bears last November.
Linder said this to uncbears.com after Williams' commitment.
"We're ecstatic about the addition of Marcus Williams to the Bear program. Marcus brings a wealth of ability and upside to the future of the guard spot at UNC. As an explosive playmaker, Marcus brings a ton of excitement to the floor every time he steps on the court," Linder told the school's website. "Marcus has great feel and vision with the ball in his hands which leads to great looks for his teammates. He has an uncanny ability to make the right read, especially in ball-screens. Additionally, Marcus has fantastic size and athleticism for a guard of his ability, which allows him to pick apart defenses with the pass or with explosive plays at the rim. Marcus is an exceptional young man and we look forward to him electrifying Bank of Colorado Arena crowds for years to come!"
Here are some videos of Wyoming's newest recruit, who joins Xavier DuSell of Gilbert, Arizona, as the other former UNC commit that is heading to Laramie:
Williams becomes the third signing since Linder took over the UW basketball program March 17, joining DuSell and junior college guard, Drake Jeffries.
Currently, the Cowboys have four players in the NCAA Transfer Portal: TJ Taylor, Greg Milton III, Tyler Morman and Brandon Porter. Taylor is still undecided if he will come back to Laramie for his junior season.
Last season's leading scorer, Hunter Maldonado, will return to the program, along with Pine Bluffs product, Hunter Thompson.
Kwane Marble and Kenny Foster have yet to commit to Linder.
Official signing day is scheduled for April 15.