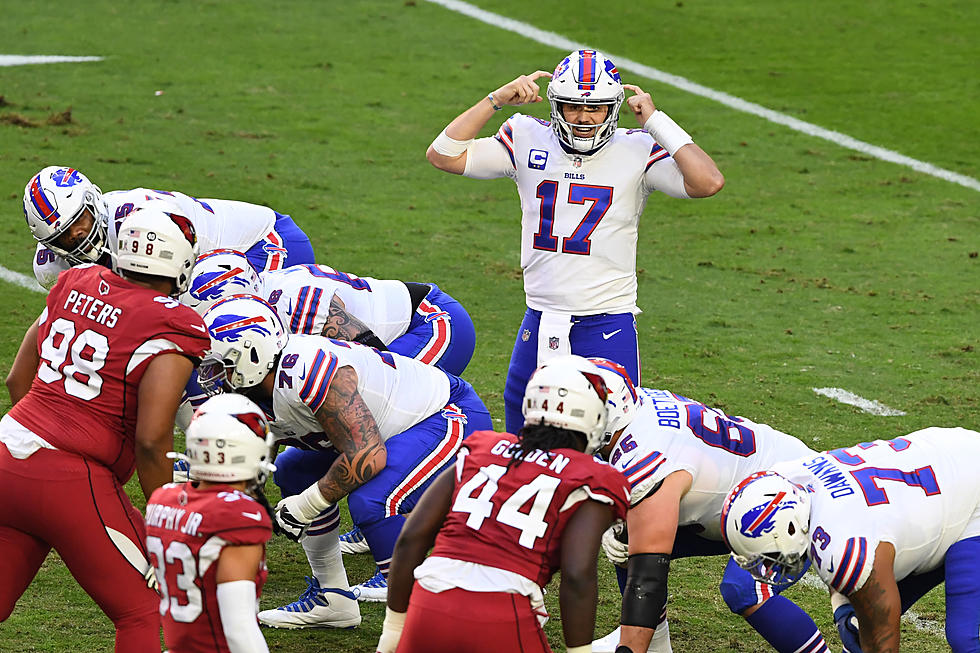 PFF Releases It's Top 50 Players of 2020 – Josh Allen Is Way Too Low
Getty Images
Pro Football Focus is a website that covers everything that happens in the NFL.  So when they release a list of the top 50 players from 2020, people pay attention.
But if I'm being honest, they dropped the ball on this one.
It is really cool to see your quarterback show up on the list of the top 50 players in the league again finally, but for Josh Allen to be at 40 on this list is way too low.
First of all PFF....you do know those are water buffaloes in that poster...right?
Secondly, are there really 6 quarterbacks in the league that are better than Allen?  I can think of 2...maybe 3 quarterbacks that should be higher on this list than he is.  But that's about it.  I would agree that Brady, Mahomes, and Rogers could show up above Allen...but that's about it.  People would argue that Lamar Jackson is better...and even some that say Baker Mayfield.  I disagree...
Here is why I think that way though...
First of all, I'm biased.  The Bills have always been my team and I'm so excited that we can even have this conversation again for a change.  And also, I'm only thinking about what we just saw from Allen.  2020 was an incredible year for our QB1.  He went from dead last in accuracy to 5th in the league.  That's a huge jump!  If he can maintain that type of play for the next couple years, he will certainly be among the league's elite.  Because let's be honest, that's not normal for a player to be able to do that.  They almost always drop off after a year like this.
But Allen still has all the same weapons he counted on in 2020 along with him for this year (and more!).  Diggs is back...Beasley is back (for now)...Gabriel Davis, Dawson Knox, and this year we have Emmanuel Sanders.
The more weapons they give this guy, the more he uses.  He and Diggs broke records last year that are going to be hard to break again.  But you can bet they're going to try!
Some of the most jaw-dropping plays from Josh Allen in 2020:
1.  Straight Arm Against Miami
This is one of those plays that you hate to see your quarterback make...but then you love to see your quarterback make it.  The whole time you're just saying "go down...go down...GO...DOWN!"  But dang...that's a tough dude.
2.  The Go Ahead Catch In Arizona
The Bills were down against the Arizona Cardinals until this amazing catch by Diggs.  Granted...the catch from Diggs was incredible.  But Allen put it where no one else could catch it but him.  And he did it under pressure.
3.  Allen To Knox In The Playoffs
This was meant to be a run the whole way.  But Allen saw Knox wide open and that the run was shut down and made the decision.  It was a risky one.  But it paid off in this instance.
4. Allen To Davis In The Playoffs
This is such a small window where Allen had to put this ball.  And again...he did it under pressure.  It was just an incredible throw and catch by both.
5. Allen Touchdown Catch Vs. Cardinals
Most teams have a quarterback that can throw.  Allen can catch and run too. I mean...how do you defend this guy?
16 Buffalo Bills With Some Of The Best And Worst Nicknames
9 Greatest Buffalo Bills Players Ever
Every Pick Made By Buffalo Bills GM Brandon Beane