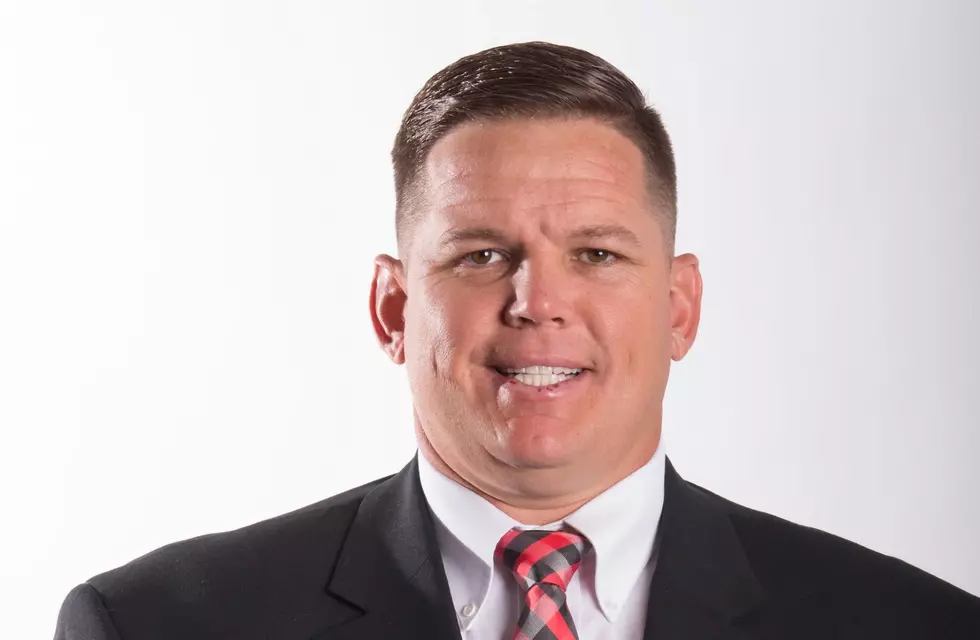 Report: UW's new offensive line coach leaving for Vanderbilt
AJ Blazek is reportedly leaving UW to join Clark Lea's new staff at Vanderbilt/ University of Wyoming courtesy photo
LARAMIE -- AJ Blazek's tenure at Wyoming lasted less than a month.
Vanderbilt is expected to round out its new staff with the hire of the Cowboys' new offensive line coach, according to a report from Ross Uglem of 247sports.com.
Blazek was hired by Wyoming head coach Craig Bohl on Jan. 4 after former offensive line coach and run-game coordinator, Bart Miller, accepted the same position at the University of Illinois in late December.
"AJ enjoys an excellent national reputation as an offensive line coach and recruiter," Bolh said in a school press release the day Blazek was hired. "He will be a great addition to our offensive coaching staff as we continue to move Wyoming football forward."
Blazek came to Laramie from Bohl's former school, North Dakota State, after a two-year stint in Fargo.
This isn't uncharted territory for Bohl and the Cowboys. In January of 2019, Klayton Adams accepted the same position only to leave for a gig with the Indianapolis Colts after a month at UW. Miller was hired in February.
Bohl is meeting with the media today at 3 p.m. to discuss Wyoming's newest additions to the 2021 recruiting class.
Enter your number to get our free mobile app
Super Bowl Champions From Wyoming