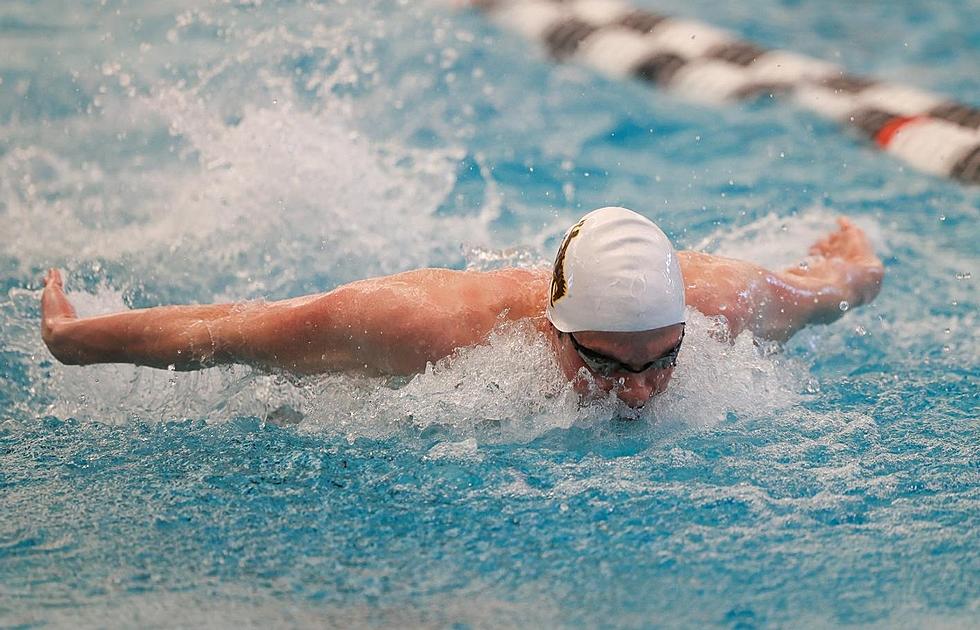 Season Recap: Pokes Exemplify Competitiveness During Latest Campaign
University of Wyoming swimming and diving head coach Dave Denniston thoroughly enjoyed coaching the men's team this past year. The Cowboys set their sights on a Western Athletic Conference Championship and didn't stray from that goal all season./ UW courtesy photo
* University of Wyoming press release
LARAMIE -- University of Wyoming swimming and diving head coach Dave Denniston thoroughly enjoyed coaching the men's team this past year. The Cowboys set their sights on a Western Athletic Conference Championship and didn't stray from that goal all season.
"They really built a belief in themselves from Day 1," Denniston said. "They created a competitiveness that was a lot of fun to coach."
Wyoming did most everything in its power to attain a conference title ring, it just wasn't meant to be. While the Cowboys logged numerous personal-best times at conference, their opponents did, as well.
"One of the things you can't prepare for is how fast other teams are going to swim," Denniston said. "That was the big discussion among coaches was that this was just a really fast year for swimming across the entire sport. No one thought it would be as fast as it was at every level."
As mentioned, the Cowboys registered a number of impressive feats en route to a fourth-place finish at conference. Fifteen different Wyoming student-athletes earned All-WAC recognition, five carved their name into the record board and one ascended to the top of the podium.
Quinn Cynor represented the WAC champion, accomplishing said feat in the 200-yard butterfly with a time of 1:44.30. Gavin Smith set a new school record in the 100-yard butterfly at 47.02, and the combination of Cynor, Grant Sloan, Reilly Gilbert and Quinn Teller set a new school record in the 200-yard medley relay with a time of 1:26.67.
Cynor added another All-WAC performance in the 200-yard freestyle. Caleb Ozenne and Charlie Clark also reeled in three All-WAC honors apiece.
Zooming out a bit, and Wyoming recorded 29 top-10 all-time marks during the 2022-23 season. Nine of those resided in the top-five all-time.
"The fight, the desire, the passion and the love for racing was there throughout the whole season and throughout the conference meet, and that's exciting for me," Denniston said. "The belief they have in themselves and how excited they're for success moving forward is also great to see."
Eleven of the 15 recognized as All-WAC return. That large group combined with another talented recruiting class makes for a bright future in Laramie.
"I feel like our swimming program's best days are ahead," Denniston said. "That's the result of support from the state with decisions and plans for a new pool all the way to the full buy-in from the team with how Division I athletics at Wyoming works."
30 Ways To Say You're From Wyoming Without Saying You're From Wyoming
These are the most mentioned ways to say you're from Wyoming, without actually saying you're from Wyoming.
- 30 Ways To Say You're From Wyoming Without Saying You're From Wyoming