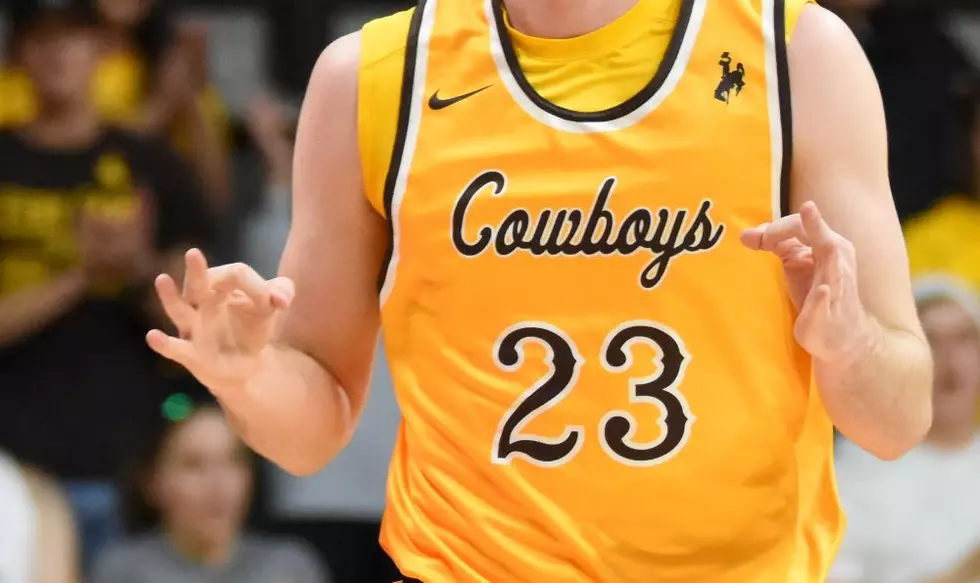 UW busting out alternate uniforms for tilt with Lobos
mcmCROPUSE
LARAMIE -- Craig Bohl isn't into alternate uniforms.
Allen Edwards doesn't seem to mind a change now and then.
Wyoming's men's basketball team will be breaking out some new threads for their Saturday home tilt with Mountain West rival New Mexico.
Check out this quick glimpse below:
This isn't the first time Wyoming basketball has went away from the norm. In the Larry Shyatt days, the Pokes also had a gray alternate uniform, featuring the Steamboat logo. They have also worn gold versions, throwbacks to the 80's and the script "Cowboys" in cursive across the chest, among others.
Saturday, the Cowboys will also retire the No. 34 of all-time leading scorer, Fennis Dembo.
Game Day Timeline
1:00 p.m. – Doors Open to Arena-Auditorium with Bobbleheads Available to Fans
1:15-2 p.m. - Fan Meet and Greet and Photo Station with Fennis Dembo outside Portal 10
2 p.m. – Cowboys vs. New Mexico Lobos
Halftime – Jersey Retirement Ceremony
Postgame – Autographs with Dembo and Cowboy Players on the Floor
What are your thoughts on the Pokes new look?