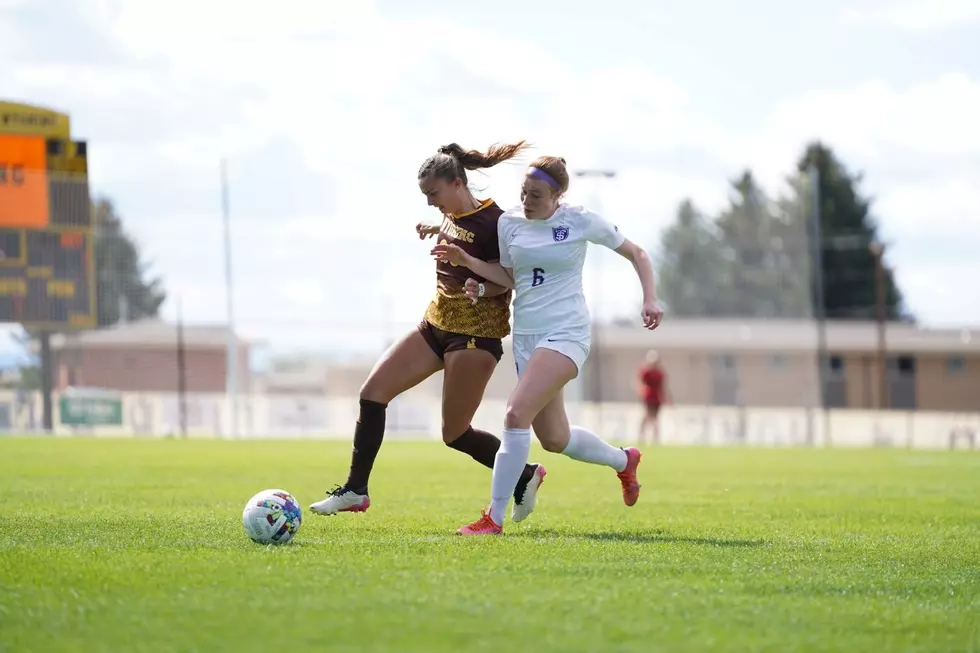 UW soccer draws with St. Thomas, closes book on non-conference season
Wyoming and St. Thomas finish in a 1-1 tie at the Madrid Sports Complex./ UW courtesy photo
* University of Wyoming press release
LARAMIE -- The University of Wyoming soccer team made a couple changes ahead of its match Saturday against St. Thomas. The Cowgirls switched up their formation and rolled out their sixth different starting lineup of the season.
The end result was a 1-1 tie at the Madrid Sports Complex. Even though it wasn't the win Wyoming head coach Colleen Corbin wanted for her team, she was happy with how the alterations played out on the field.
"We had a competitive couple weeks of training and felt like some players had stepped up in a big way, and honestly I thought they did well," Corbin said. "We had a lot of the ball in the first half but felt we needed a little more firepower going forward, so we switched it up again at halftime and felt like we created a lot of chances and caused a lot of problems."
Senior Jamie Tatum cashed in on one of those chances. She netted Wyoming's lone goal early in the second half, taking advantage of a penalty kick — caused by a foul on sophomore Liv Stutzman — in the 47th minute that leveled the score at 1-1.
The score was an appropriate representation of the how the second half played out. The Cowgirls controlled the ball in their offensive half for a majority of the second half, however, only one goal got across.
"My heart hurts a little bit for the team," Corbin said. "We didn't walk away with a win today and I felt as though we did enough, caused enough chances, to come away with a result. Again, we got really unlucky. I'm a big believer that you generate your own luck, so all those missed chances and all those missed opportunities will pay off as long as we keep our nose down and keep grinding."
Wyoming outshot St. Thomas, 17-6, and 7-1 in the shots-on-target department. Freshman Alyssa Glover and junior Alyssa Bedard paced the Cowgirls with four shots apiece, while Tatum added three of her own.
Tommies' goalkeeper Annie Bantner logged six saves. Wyoming freshman goalie Allyson Fischer did not record a save in what was her third consecutive start.
St. Thomas opened the scoring during the 17th minute. Ellie Tempero found the back of the net off a feed from Abby Brantner.
The Cowgirls open Mountain West Conference play this upcoming week. Wyoming plays host to defending conference regular-season and tournament champion, New Mexico, on Thursday at 4 p.m. at the Madrid Sports Complex.
"Credit to St. Thomas today for making our lives hard," Corbin said. "It's fun to see the progress they've made in the last year, but more fun, for us, to see the progress we've made. We have plenty to still build on, but I'm happy to leave non-conference feeling like we came out, competed and put our best foot forward."
Wyoming Expectation Vs. Reality
- Wyoming Expectation Vs. Reality