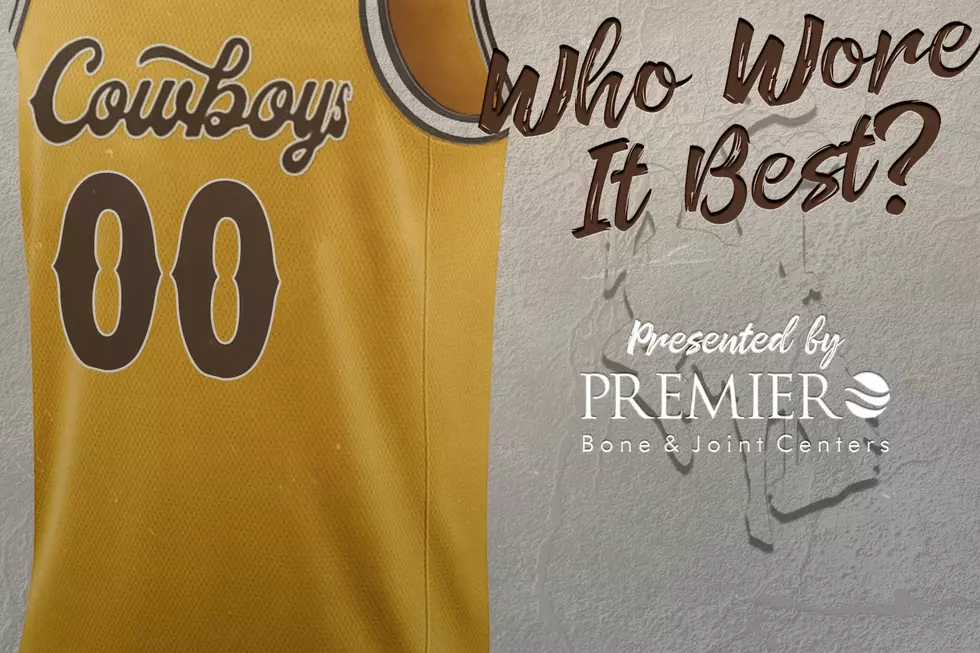 Which Wyoming hoopster wore it best? No. 00
Jen Kost graphic
LARAMIE -- Do you ever see a number on a Wyoming basketball jersey and think of all the great players to wear it?
Yeah, me too.
In this summer series, I'll give you my take on which Pokes' hoopster was the best ever to don each number. The criteria are simple: How did he perform at UW? What kind of impact did he have on the program?
No. 00 - RONELL MINGO
Forward, 2000-02, Los Angeles, Calif.
Résumé in Laramie
* 11 games started
* 61 games played
* 5.4 points per game
* 3.8 rebounds per game
* 14.5 minutes per night
* 48% shooting from the field
* 75 career blocks
Why Mingo?
After spending his first two seasons at Compton College in southern California, Ronell Mingo came to Laramie in 2000 to add front-court depth to a Steve McClain squad that was on the verge of making a run in the newly formed Mountain West Conference.
Mingo received offers from programs like Louisville, Oregon State and Washington State, among others, after averaging 15.5 points and nearly eight boards per night in junior college.
"When we signed Ronell, I felt like that capped off our recruiting class," McClain said on national signing day "He's a very talented, athletic player, who blocks shots and can score inside and out. Ronell is a player who many people throughout the country tried to recruit. He is as good an athlete as we have on our team right now, and brings that added shot-blocking dimension to our team."
The imposing 6-foot-9, 230-pound forward started 10 games during his junior season in Laramie. He netted almost seven points per night and pulled down 4.1 rebounds. Serving in a back-up role behind big man Uche Nsonwu-Amadi, Mingo was one of the top bench players in the league as the Cowboys claimed back-to-back conference crowns and eventually earned an at-large bid to the NCAA Tournament during his final season.
Mingo played just seven minutes in Wyoming's 73-66 opening-round upset of No. 6 Gonzaga. He made the most of it, scoring six points, snagging five rebounds and chipping in with three of the Pokes' 12 blocked shots that night in Albuquerque.
Mingo continued his basketball career overseas before apparently became the body guard for rapper Kendrick Lamar. Check out this photo:
Who else wore No. 00
Wayne Ward (60's), Kerry McIntyre (80's), Hasson Sanders (90's), Omoniyi Makun (00's), Dion Sherrell (00's), Brian Gibson (00's)
Check out our "Who Wore it Best" football series right HERE.
* All available rosters provided by the University of Wyoming Athletics Department. If we missed a player who wore this number, please email cody@7220sports.com
POKES: The Seven Best Games In The History Of The Wyoming-CSU Border War Rivalry (Naturally, they were all Wyoming wins)