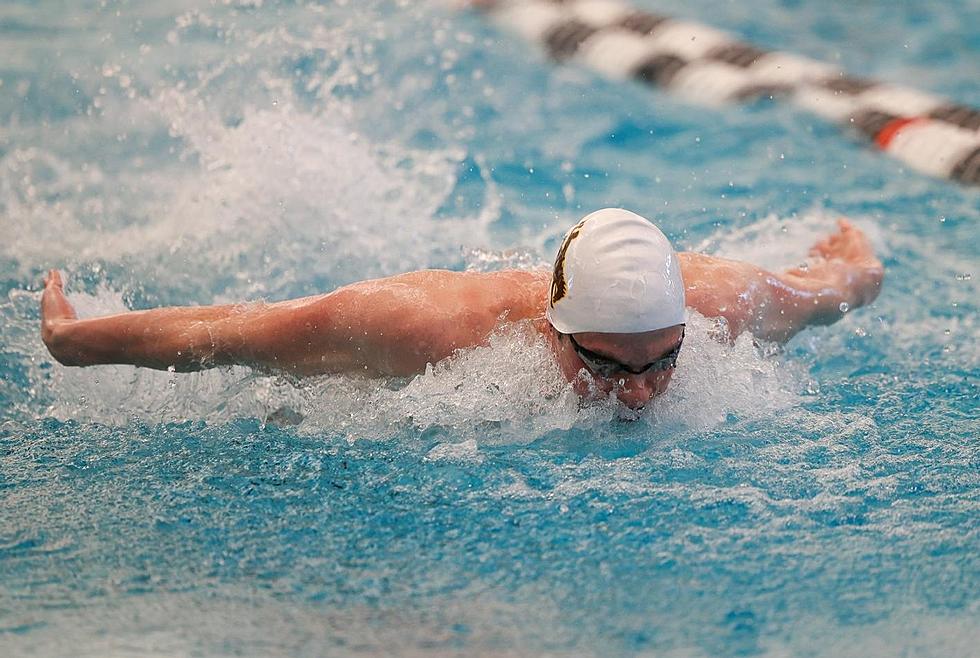 Wyoming Wraps up Home Stand with Colorado Mesa, UNC
Maturity was something Wyoming lacked in 2022-23. The Cowboys were gifted athletically but had a difficult time handling the expectations./ UW courtesy photo
* University of Wyoming press release
LARAMIE -- The University of Wyoming swimming and diving team closes the book on its recent home stretch this week.
The Cowboys and Cowgirls host Colorado Mesa on Friday at 3 p.m. at Laramie High School before the women's team battles Northern Colorado on Saturday at 11 a.m. at the same location.
For the Cowgirls specifically, these two meets represent the first time this season they'll compete in back-to-back days. And there are some challenges in doing that.
"The fact the there are two completely different teams with different strengths is going to be one of our bigger challenges in terms of how we put the lineup together," head coach Dave Denniston said. "We are going to emphasize warming down between events and making sure that they're recovering, so they can be sharp all the way through Saturday."
That'll be paramount if the Cowgirls want to go three-for-three in defeating their regional rivals. The Bears have gotten the better of Wyoming the past two seasons, and the women's team would like that streak to end now.
"They're coming in here ready to beat us again," Denniston said. "I think our depth will prevail, but they have some fast swimmers. It will be a battle for our women over 48 hours."
As mentioned, the Cowgirls are looking to go 3-0 against their Front Range foes. They've already taken care of Colorado State and Air Force, which are a large fraction of their perfect 3-0 start to the year.
The Cowboys have enjoyed a similar beginning. They also own a win over their largest rival, Air Force, which has helped them start the season 2-0.
Colorado Mesa resembles a Western Athletic Conference team with their ability and depth. Denniston believes this will be a fight for his men's team on Friday.
"They have some really top-end talent, and I think it's going to be one of our biggest challenges for our men's team this fall," Denniston said. "There will be a lot of close races, and we just have to get our hand on the wall first."
Following Saturday, both of Wyoming's men's and women's teams have just one competition left on the fall slate. The swimmers head to Grand Junction, Colorado, for the Colorado Mesa Invite from Nov. 15-18, while the divers travel to Columbia, Missouri, for the Missouri Invite during that same time frame.
From Bison to Triceratops - All of Wyoming's Official Things
Every state in our nation has chosen things that represent the state in one way or another to be official state things. Like a flower, or animal.
Wyoming
is no different.
The Equality State, or the Cowboy State, depending on which state slogan you want to go with, has a state flower. But did you know we also have a state tree and a state fish? Yes, we even have a state code.
To be an official thing, a member of the state legislature must write and submit a bill to the legislature declaring that a thing will be the official state thing. Then the legislature votes to pass the bill, or not, if it passes, the governor signs the bill into law and we have a new official state thing.
Here is what we have so far, all of Wyoming's official things. Now you can win big on Wyo Trivia Night if that's a thing that exists.
Gallery Credit: Ben Kuhns
- From Bison to Triceratops - All of Wyoming's Official Things