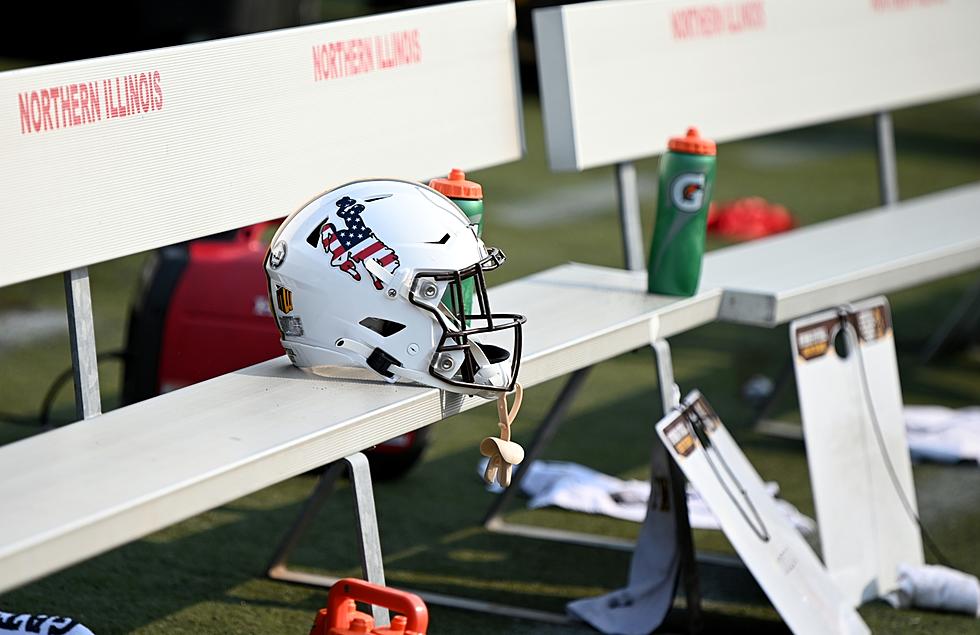 7220 Sports Kickoff Show — Hawaii Episode
Here is a close-up photo of the American flag Steamboat Wyoming wore on its helmets Saturday in DeKalb. Some players even wore gloves with the Stars and Stripes./ DJ Johnson photo
LARAMIE -- Cody Tucker and Jared Newland breakdown the Cowboys' 28-14 victory over Utah State last week and look ahead to Saturday night's tilt against Hawaii in Honolulu.
The 7220 Sports Kickoff Show airs live on 1290 KOWB an hour-and-a-half before the official UW pregame show. You can also download the 7220sports.com app and subscribe to alerts to get the pregame show early and listen at your convenience. You can find that right HERE.
Wyoming and Hawaii will kickoff tonight at 10 p.m. Mountain Time from Ching Complex in Honolulu. The game will be streamed on the Team 1 Sports app.
MORE UW FOOTBALL NEWS FROM 7220SPORTS:
* Know Wyoming's foe: Hawaii Rainbow Warriors
* John Hoyland named a mid-season All-American by PFF
* Wyoming's young defensive ends have arrived ahead of schedule
* Show us your picks: Week Nine
* Pokes, 'Bows set to tangle on the islands Saturday night
* Wyoming's Ryan Marquez has finally discovered his role
* DeVonne Harris rocks goggles ... and quarterbacks
* Titus Swen named Mountain West Offensive Player of the Week
* Wyoming Football: News and notes ahead of Hawaii
Here is all you need to know -- and the links -- for tonight's tilt in paradise:
WHO: Wyoming (5-3, 3-1) at Hawaii (2-6, 1-2)
WHEN: Saturday, Oct. 29 at 10 p.m. MST
WEATHER: High of 83, low of 75, winds at 16 mph
WHERE: Ching Complex, Honolulu, Hawaii (9,300 capacity)
STREAMING: Team1 Sports app
RADIO: Cowboy Sports Network
TICKETS: EticketHawaii
BOX SCORE: ESPN
ROSTERS: Wyoming / Hawaii
BETMGM ODDS: UW -11.5, O/U 50.5 (Subject to change)
HISTORY: Wyoming leads 15-11 (UH won 38-14 in 2021)
HEAD COACHES: Craig Bohl / Timmy Chang
LOOK: Pokes' unis through the years