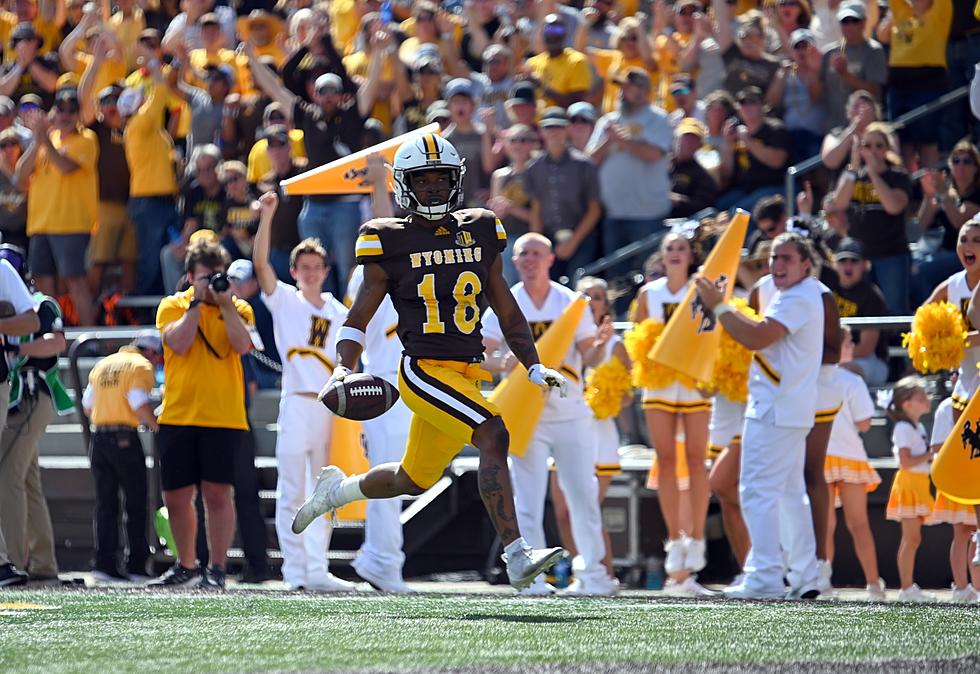 Blankenbaker enters NCAA Transfer Portal
Keyon Blankenbaker returns a 50-yard touchdown in a 45-12 win over Ball State in Week 3./ DJ Johnson photo
LARAMIE -- Keyon Blankenbaker has entered the NCAA Transfer Portal, becoming the first Wyoming football player to do so since the regular season ended Nov. 27.
The Cowboys' former nickelback is eligible to play immediately. He has one collegiate season remaining. Blankenbaker will not play in the Famous Idaho Potato Bowl Dec. 21 against Kent State.
Charles Hicks was the last UW player to enter the portal. The outside linebacker did that before the season and is now at Missouri.
Blankenbaker played four seasons in Laramie, tallying 127 tackles and 16 pass breakups in 39 games. The 5-foot-10, 185-pound defensive back also forced a fumble and hauled in one-career interception. That came in a Week 3 win over Ball State when the Oak Park, Ill., native stepped in front of a Drew Plitt pass and returned it 50 yards for a touchdown in a 45-12 win over the Cardinals.
Craig Bohl said he and Blankenbaker had some "great conversations" leading up to this decision.
Wyoming's head coach said the senior is looking forward to the next chapter of his life.
"He was gracious in my office," Bohl said, adding that Blakenbaker graduated in 2020. "You know, we really appreciate him being here ... I want to wish Keyon the very best."
Bohl also mentioned the future is bright at the nickel spot in the Cowboys' defense.
"We're also excited about Keonte Glinton," he said. "Keonte is a good player, so we think we're in good shape there."
Glinton, a freshman from Bakerfield, Calif., finished the season with nine tackles and an interception. That pick came in the second half of a 31-17 victory over Border War rival, Colorado State.
PRESS PASS: Roaming The War
Wyoming Cowboys vs. Montana State Bobcats
-PRESS PASS: Roaming The War