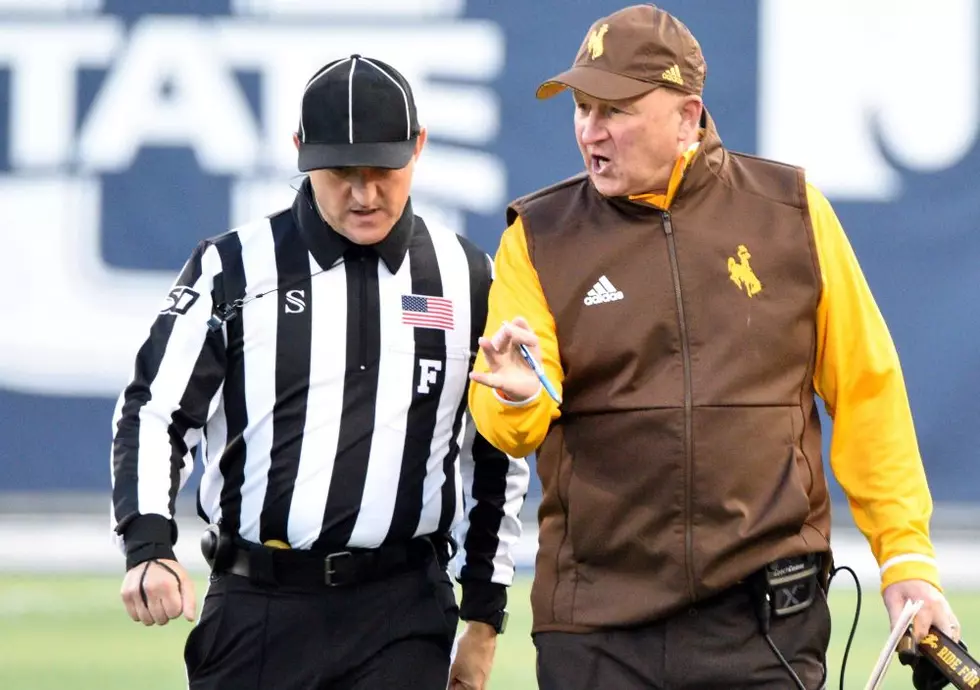 Bohl rumored to be candidate for Michigan State vacancy
aWYO_6531_bohlCropUSE
LARAMIE -- Luke Fickell is the latest to turn down the head coaching vacancy at Michigan State University.
Before Cincinnati's coach declined, it was Pittsburgh's Pat Narduzzi who was adamant he was not returning to East Lansing. Colorado's Mel Tucker also reaffirmed his commitment last weekend to being the head man in Boulder. Matt Campbell, the head coach at Iowa State, reportedly isn't interested either.
Even 49ers defensive coordinator, Robert Saleh, allegedly said no to the Spartans, claiming he has "unfinished business" in San Francisco.
So where does Craig Bohl come in?
Wyoming's head coach, who will be entering his seventh season in Laramie this fall, has popped up as a possible replacement at MSU in different publications since Mark Dantonio announced his retirement Feb. 4., the day before national signing day.
Brett McMurphy, a national college football writer for Stadium, posted odds on who would take over at MSU on his Twitter account. That post has since been deleted, but Bohl's name was on the list. He had 20/1 odds to take over in East Lansing.
Boise State's Brian Harsin has the same odds, according to an offshore sportsbook.
You can read that story here.
Hondo Carpenter, publisher of Sports Illustrated's Spartan Nation, claims that sources inside the program have Bohl in their Top 10. MSU is using a search firm, DHR International, to assist in finding Dantonio's replacement.
"Craig Bohl's name surprised me this morning," Carpenter wrote. "One of the administrators I spoke to last night told me again this morning, 'His name has me thinking. Nebraska ties, won all those titles in North Dakota and done great at Wyoming -- and that is hard to do. Don't think he is sexy enough, but think Glenn (Sugiyama) is going to kick the tires."
You can read that article in its entirety here.
Athlon Sports also released a story, "Michigan State football: 9 coaching candidates to replace Mark Dantonio." Bohl's name is second on the list.
Bohl, 61, is 36-40 during his six seasons at Wyoming and has taken the Cowboys to three bowl games. Bohl's career record is 140-72, including three National Championship victories at North Dakota State.