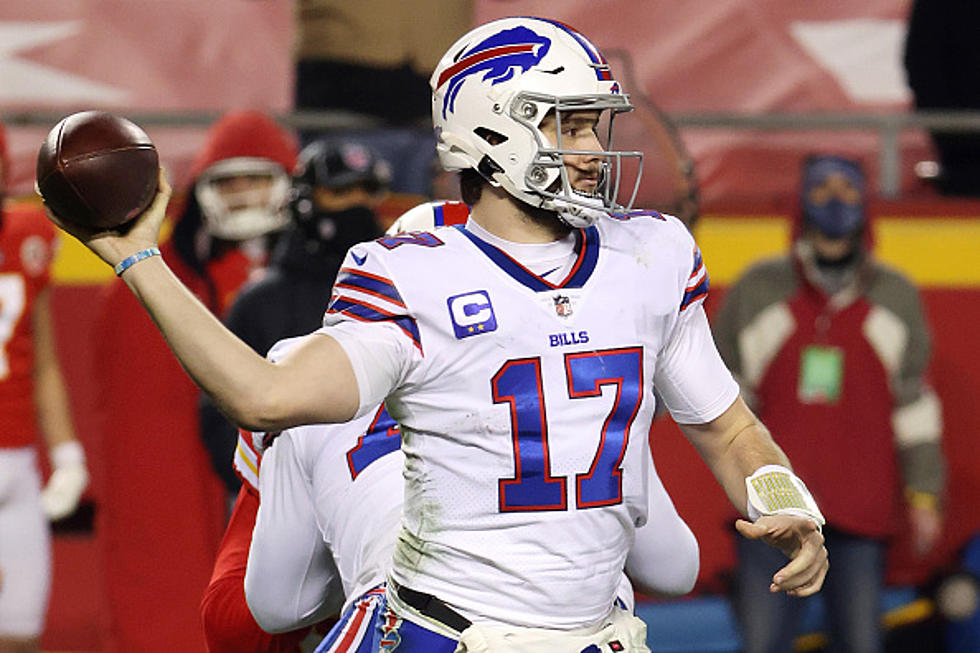 Buffalo Bills Fans Are In Shock At Josh Allen's Ranking in 'Madden 22′
Getty Images
When I was a kid and into my teenage years, I absolutely loved playing Madden video games.
If you're unfamiliar, they're a yearly video game that features all the NFL teams. It allows you to play games, create teams, create players, manage rosters and even be the GM of a team for years and years. It's truly one of the more fun experiences you can have for a football fan.
The latest Madden video game (Madden 22) will be released on August 20th, but we're starting to get previews of the game and just what players' rankings are.
Bills fans are probably dying to know where Josh Allen ranked among NFL quarterbacks and it may shock you, but Allen was ranked seventh in quarterbacks with an 88 ranking...despite having a monster season last year and being runner-up in NFL MVP voting.
No surprise that Patrick Mahomes is number one and okay, sure, Tom Brady can be number two (even with lesser numbers). Aaron Rodgers at number three is solid since he won the NFL MVP last year and had eye-popping numbers, but this is where I would put Josh Allen.
I mean, number seven is fine, but, it's a bit too low to me and many Bills fans agreed as they responded to ESPN NFL Insider Adam Schefter's tweet.
If Allen is at all bothered by the ranking, then going out there and replicating or surpassing his 2020 season seems like the best way to silence any doubters who are left.
TACKLE THESE: Check Out the Best Uniforms In Each NFL Team's History
15 Iconic Retail Stores That Don't Exist Anymore (But We Totally Miss Shopping At)
See How School Cafeteria Meals Have Changed Over the Past 100 Years
Using government and news reports,
Stacker
has traced the history of cafeteria meals from their inception to the present day, with data from news and government reports. Read on to see how various legal acts, food trends, and budget cuts have changed what kids are getting on their trays.