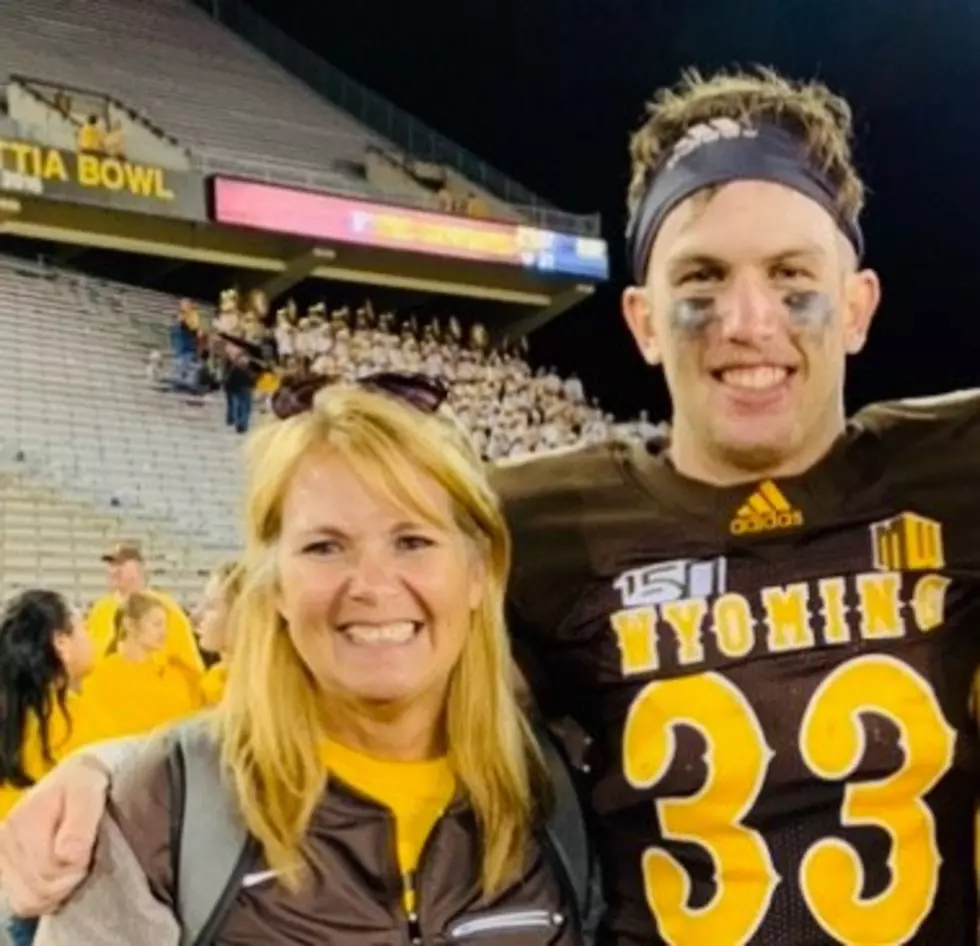 Chad Muma ejected for targeting
Josh-and-Becky-Harshman
LAS VEGAS -- Wyoming's junior middle linebacker Chad Muma was ejected for targeting late in the second quarter of tonight's game against New Mexico in Las Vegas.
With 0:49 left in the first half, New Mexico quarterback Isaiah Chavez attempted a pass to Marcus Williams. Wyoming's Keonte Glinton was on coverage and Muma came in to make the tackle. As Williams came down toward the turf at Sam Boyd Stadium, Muma made helmet-to-helmet contact.
To make matters worse for the Cowboys, the ball never hit the ground and landed in the arms of safety Braden Smith. Wyoming's safety ran the ball back 20 yards into the end zone for the pick-six.
That score was going to be wiped off the board because of a holding call on Jordan Bertagnole.
The play would eventually go under official review. That's where Mountain West officials spotted the "targeting" call.
The touchdown was wiped away. So was the interception.
The Lobos retained possession.
By NCAA rule, because the foul occurred in the first half, Muma will not have to miss any of next week's game against Boise State.