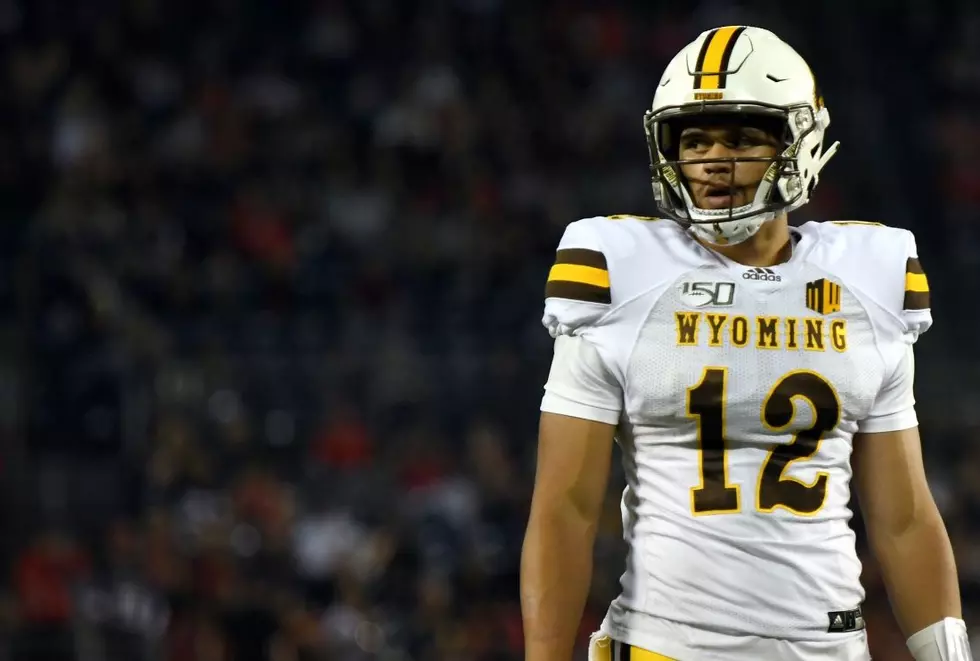 Chambers 'possibly' suffers broken fibula on third play from scrimmage
seancropuse
RENO, Nev., -- It had been 363 days since the last time Sean Chambers was under center for the Cowboys.
Saturday afternoon in Reno, he took just three snaps.
The redshirt sophomore quarterback was twisted around by a Nevada defender in the backfield and appeared to grab for his left ankle. The Kerman, Calif., product got to his knees and punched the ground in frustration repeatedly with both fists.
Sources confirmed to 7220sports.com that Chambers suffered a broken fibula. However, a UW spokesperson said it was "possibly" broken.
Chambers did not put any weight on his left foot and was taken off the field on a cart.
Last October, Chambers was injured diving for the end zone against this same Nevada squad in Laramie. He sustained a left knee injury that sidelined him for the remainder of the season.
Chambers also suffered a season-ending ankle injury in 2018.
Redshirt freshman Levi Williams replaced Chambers on the Cowboys' second drive.
Stay tuned for more updates as they become available.