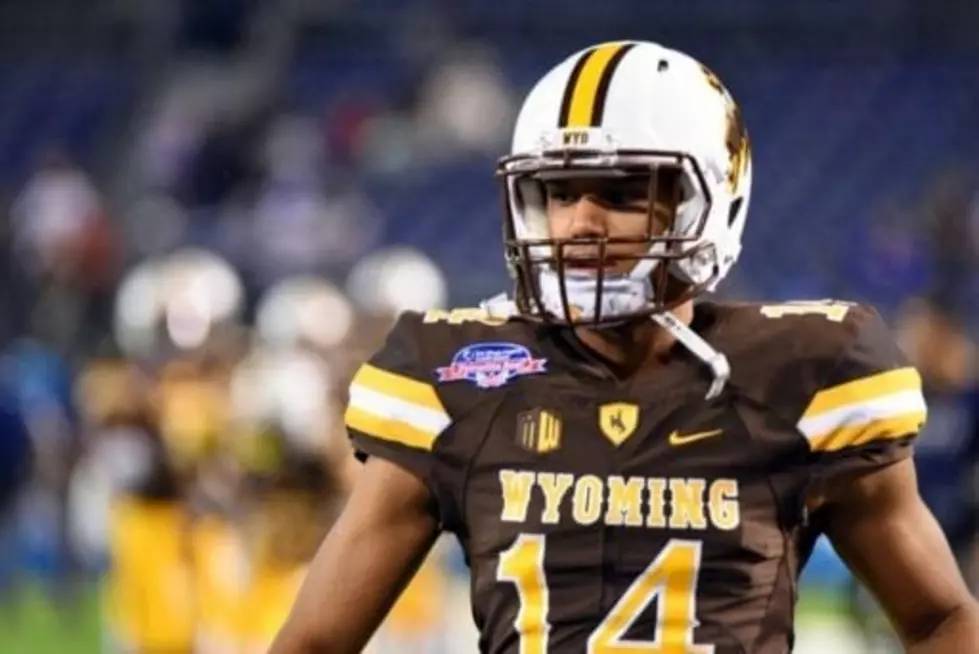 Injuries force senior wide receiver CJ Johnson to cut career short
aDSC 0001 e1564003391860
LAS VEGAS -- Craig Bohl announced Wednesday that senior wide receiver CJ Johnson is no longer with the team due to a knee injury that hasn't fully healed.
"He's having a hard time with his knee," Bohl said inside the Green Valley Ranch Resort at Mountain West Media Days. "He attempted to secure a medical on it, but it did not respond like he needed it to. He will not be a part of the roster this season."
Johnson suffered a major knee injury in the Cowboys win over Central Michigan in the 2017 Potato Bowl. It forced him to miss the entire 2018 campaign.
Johnson was supposed to be one of the Cowboy receivers who could stretch the field this fall, joining fellow seniors Raghib Ismail, John Okwoli and Austin Conway.
"It's a loss," Bohl said. "... When we got the doctor's reports after the game over in Boise, there was multiple injuries in his knee. It was going to be difficult as a skill player to come back.
"You have a significant play maker that is no longer out there."
Johnson competed with the team in the spring and even played in the team's annual scrimmage. Something just wasn't right, according to Bohl.
"During the spring we expected him to make more and more progress, he was just not able to come out of his breaks," Bohl continued. "... Some of the things we were going to ask him to do, I don't think he felt like he could do."
Johnson finishes his UW career with 51 receptions for 835 yards and 10 touchdowns. His best season came in 2017 when he snagged 30 passes from Josh Allen for 531 yards and seven scores.
Bohl said Johnson will remain in school to finish his degree.