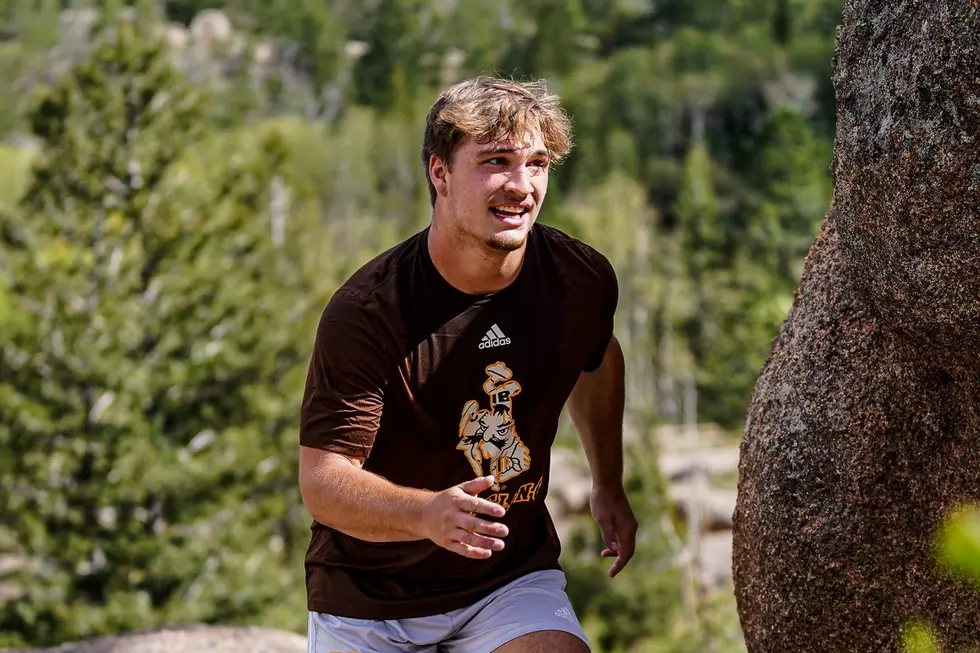 Cowboy Wrestling Newcomers – Kevin Zimmer
Coming to Laramie from Orland Park, Illinois Kevin Zimmer put together an impressive prep career at Carl Sandburg high school qualifying for the state tournament three times and finishing as runner-up twice./ UW courtesy photo
* University of Wyoming press release
LARAMIE -- With a new season on the horizon, the Wyoming Cowboy Wrestling squad welcomes a new class of grapplers. Get to know the Cowboy Newcomers through this Q&A series.
Coming to Laramie from Orland Park, Illinois Kevin Zimmer put together an impressive prep career at Carl Sandburg high school qualifying for the state tournament three times and finishing as runner-up twice:
What are you most looking forward to going into your first season at UW? 
I'm looking forward to training and competing for this university as a top and upcoming team in this sport. Also, being a part of the cowboy culture and bettering myself as a wrestler.
What is one thing you learned in your high school career that will help you to compete at the college level?  
Slow feet don't eat. To not be lazy in certain positions and to continue to wrestle at a high pace throughout the whole match.
What is your favorite memory from your high school career? 
My favorite memory was making the state finals my sophomore year, being an underdog and making a run for myself.
 Do you have any pre-match or pre-tournament rituals and/or superstitions? 
I have to listen to at least one Motley Crue song before I go out to wrestle.
What's the best piece of advice you have been given during your wrestling career so far? 
To utilize visualization before upcoming matches days prior and to speak success.
Why did you decide to come to Wyoming? 
I chose Wyoming because of the culture and desire for success on top of building a top 10 team. Along with the scenery and variety of new things you can do.
What is "Zimeats" and what is the best food you've ever reviewed?  
Zimeats is my food review page, where I try foods and give a rating of 1-10. The best food I have ever reviewed since I started has to be my local go to Double Dubs.
Who is your favorite athlete and why?  
My favorite athlete has to be Michael Jordan, mostly because he's a legend for Chicago, but also the fact that he blows Lebron James out of the water.
What is your favorite hobby/activity outside of wrestling? 
I love to be outdoors, going on atv's, fishing, hunting, and playing football.
So far what has been your favorite thing about Laramie?  
My favorite thing about Laramie has to be the support of the community for the athletes here, and how this town has a lot of good local food spots that will fill you up.
15 Questions You Should Never Ask Someone From Wyoming
- 15 Questions You Should Never Ask Someone From Wyoming