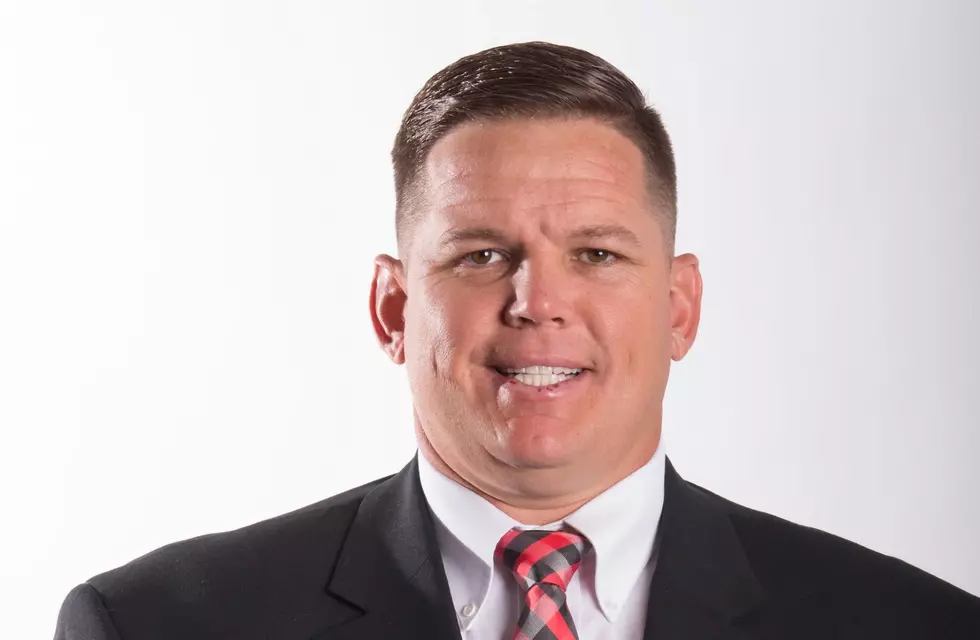 Cowboys lose O-line coach to Illinois
AJ Blazek is reportedly leaving UW to join Clark Lea's new staff at Vanderbilt/ University of Wyoming courtesy photo
LARAMIE -- When Bart Miller was hired as Wyoming's new offensive line coach in February of 2019, Craig Bohl praised him for his style of football.
"Along with his background, he enjoys a great national reputation of being a power offensive line coach," Bohl said. "We're convinced he is going to be a great match for the University of Wyoming, playing Cowboy Tough football."
That fall, Xazavian Valladay rushed for a Mountain West best 1,265 yards. The Pokes' young offensive line was one of just 24 units nationally to be named to the Joe Moore Award Midseason Honor Roll.
Bohl gave Miller a new title last offseason -- run-game coordinator.
Wyoming responded with 219.5 yards on the ground per outing in its shortened six-game season.
Miller earned another promotion of sorts Tuesday when he was named the new offensive line coach at the University of Illinois, rejoining the head coach who gave him his first full-time coaching job, Bret Bielema.
"Bart was able to show early in his career how effective he is as a teacher and motivator of young men," Bielema said Monday in an Illinois release. "As a young coach, I hired him as an offensive line coach and he helped us capture our third consecutive Big Ten title (at Wisconsin)."
Miller, a graduate of Elk Grove High School outside Chicago, coached Wyoming's offensive line in just 19 games. His impact was felt almost immediately.
Logan Harris, the Cowboys' right guard from Torrington started just one game during his sophomore season after manning that spot in all 13 contests as a freshman. When Miller came to Laramie, Harris became one of the top linemen in the Mountain West Conference. He allowed just half a sack in more than 600 offensive snaps. He also helped pave the way for Valladay to become the league's top back.
In the Cowboys' 2019 opener -- Miller's first game in Laramie -- quarterback Sean Chambers and Valladay gashed visiting Missouri to the tune of 297 rushing yards in a 37-31 upset victory over the Tigers.
Miller made stops at Wisconsin, New Mexico State, Florida Atlantic, Minnesota, Air Force and Ohio before landing at Wyoming.
While in Madison, Miller helped develop former First-Team All-American and All-Big Ten center, Travis Frederick. The Badgers won their third straight conference title in Miller's first season as the offensive line coach. Frederick was a five-time Pro Bowl center for the Dallas Cowboys.
Keegan Cryder, Wyoming's center, was starting to remind Miller of his former Wisconsin star.
"Keegan is so effective because he's got a very good understanding of our offense and where guys will be," Miller said in November of 2019. "He gets to that spot and he's good at finishing."
Miller has also been a major factor in recruiting success for the Cowboys in the Midwest, particularly the Chicago area.
That's one of the many things that made him so appealing to Bielema.
"Bart has Midwest roots and will help us recruit and keep Illinois players at home wearing the Orange and Blue," Bielema said in that release. "We are very excited to have Bart join our Illini family."
Wyoming currently has eight Illinois products on its roster, including two of its latest recruits, cornerback Jovan Marsh and offensive lineman Jack Walsh.