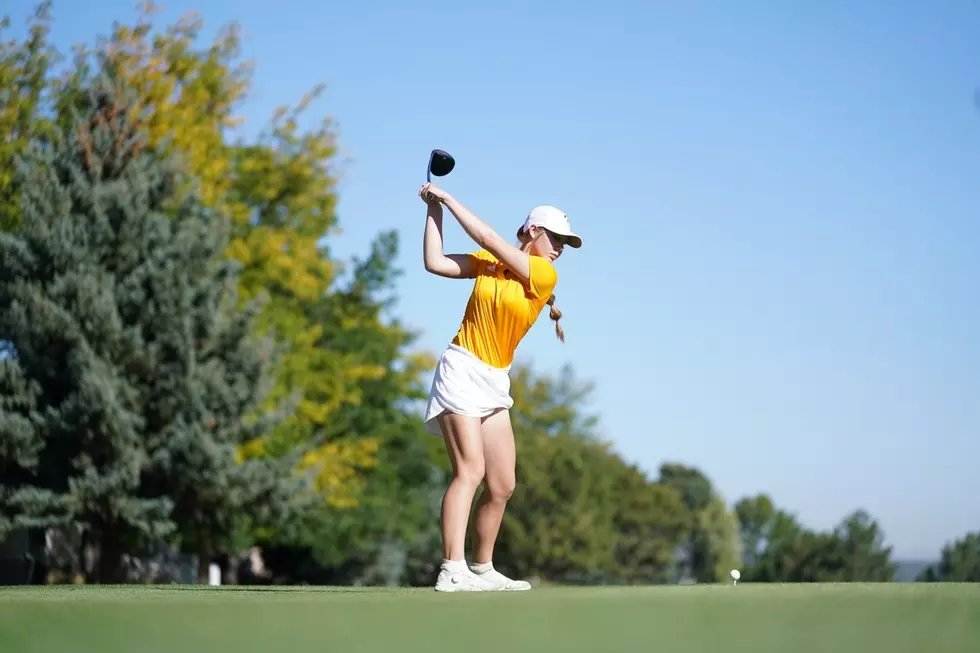 Cowgirl Golfers Ready to Compete at Rainbow Wahine Invitational
The Wyoming Cowgirl golf squad is set to wrap up their fall schedule with a trip to Kapolei, Hawaii to compete in the Rainbow Wahine Invitational October 24-26./ UW courtesy photo
* University of Wyoming press release
LARAMIE -- The Wyoming Cowgirl golf squad is set to wrap up their fall schedule with a trip to Kapolei, Hawaii to compete in the Rainbow Wahine Invitational October 24-26.
"We are going into this event with a heavy focus on adapting to the different type of course conditions than what we have seen all fall," UW head women's golf coach Josey Stender. "I have been pleased with the positive learning curve for each player this fall so I'm excited for another chance to compete."
The Cowgirls will enter the final tournament of their fall schedule coming off of an idle week having extra time to prepare for the trip out west. Last time out Jadan Gonzalez led Wyoming at the Denver Ron Moore Intercollegiate finishing tied for 44th and finishing as the top Cowgirl.
Joining Gonzalez in the Cowgirl lineup will be Kyla Wilde, Samantha Hui, Rachel Stoinski, Jadan Gonzalez and Morgan Ryan. Sophie Spiva and Jessica Zapf will be in action playing as individuals.
The Cowgirls will be up against a familiar field in Hawaii as they have already played against 10 of the 11 opposing teams in the field. These teams include Mountain West foes Colorado State and Fresno State who the Cowgirls have faced at multiple tournaments this year.
Host school Hawaii will be a team to watch as well coming off of a strong 2021-22 season in which they tied for first at the Big West Conference Championship. So far, this season the Cowgirls have played against Hawaii twice finishing ahead of the at the Coeur d'Alene Resort Collegiate Invitational and coming in just behind them at the Denver Ron Moore Intercollegiate.
Play is set to start on Monday at 1 p.m. MT with the first 18 holes of action. Rounds two and three will be played on Tuesday and Wednesday respectively.
30 Ways To Say You're From Wyoming Without Saying You're From Wyoming
These are the most mentioned ways to say you're from Wyoming, without actually saying you're from Wyoming.
- 30 Ways To Say You're From Wyoming Without Saying You're From Wyoming