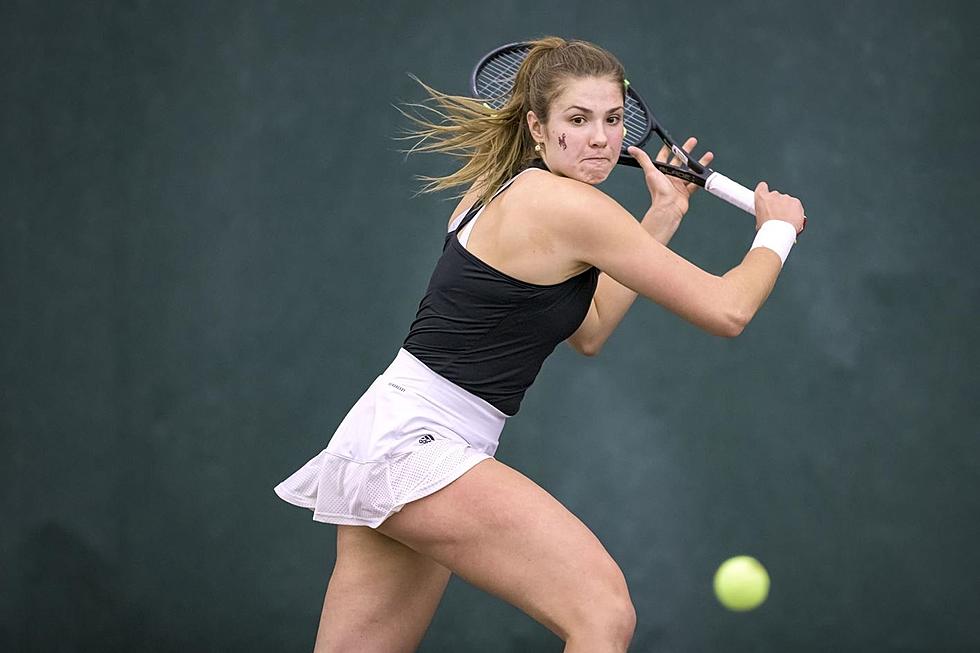 Cowgirls fall at No. 19 Oklahoma
The Wyoming Cowgirl tennis team concluded its first few days of spring play Monday afternoon on the road, losing to 19th-ranked Oklahoma, 7-0./ UW courtesy photo
* University of Wyoming Athletics media relations release
NORMAN, Okla., -- The Wyoming Cowgirl tennis team concluded its first few days of spring play Monday afternoon on the road, losing to 19th-ranked Oklahoma, 7-0.
At the No. 1 singles position, Maria Oreshkina won a set over the Sooners' Carmen Corley, 7-5, but ultimately lost the match after dropping the third set tiebreaker 10-5. At the No. 2 spot, Noesjka Brink's four-match winning streak was snapped in a 6-2 and 6-3 defeat to Ivana Corley.
Oklahoma won the first two doubles matches of the day, at No. 1 and 3. The Cowgirls were trailing in the No. 2 position match before play was suspended after OU took the doubles point.
Wyoming now has a six-day break before they face Northeastern State January 23 in a 3 p.m., match as the Cowgirls will play their fifth match to open spring play in the state of Oklahoma.
Wyoming at No. 19 Oklahoma
1/17/22 in Norman, Okla.
Oklahoma 7, Wyoming 0
Singles competition
1. Carmen Corley (OU) def. Maria Oreshkina (WYO) 6-0, 5-7, 1-0 (10-5)
2. Ivana Corley (OU) def. Noesjka Brink (WYO) 6-2, 6-3
3. Layne Sleeth (OU) def. Ana Fernandez (WYO) 6-0, 6-0
4. Anchisa Chanta (OU) def. Ida Krause (WYO) 6-0, 6-0
5. Alex Pisareva (OU) def. Lucia Malinak (WYO) 6-2, 6-0
6. Emma Staker (OU) def. Serina Abriola (WYO) 6-0, 6-0
Doubles competition
1. Corley/Corley (OU) def. Krause/Oreshkina (WYO) 6-1
2. Sleeth/Pisareva (OU) vs. Brink/Mihaela Kaftanova (WYO) unfinished
3. Chanta/Staker (OU) def. Fernandez/Malinak (WYO) 6-0
Here Are Words And Phrases That Drive Wyomingites Crazy
There are certain words or phrases that when you hear them it makes your skin crawl. We headed to social media and asked you to share what words or phrases drive you crazy when you hear them. Here's a collection of the top 12 from what you shared with us.
- Here Are Words And Phrases That Drive Wyomingites Crazy