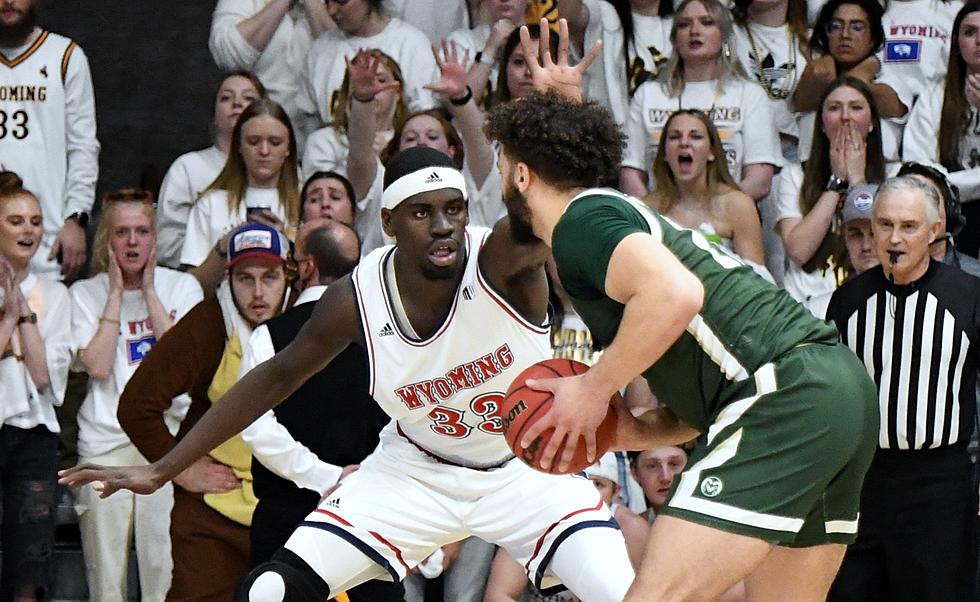 Graham Ike earns Lute Olson National Player of the Week award
The Cowboys garnered another honor on Monday with Graham Ike being named the Lute Olson Award National Player of the Week by CollegeInsider.com./ DJ Johnson photo
* University of Wyoming Athletics media relations release
LARAMIE -- The Cowboys garnered another honor on Monday with Graham Ike being named the Lute Olson Award National Player of the Week by CollegeInsider.com.
It marked the second-straight week a Cowboy has earned the award, as Hunter Maldonado was named The Oscar Robertson National Player of the Week last week.
MORE UW HOOPS NEWS:
* No. 22 Wyoming faces big road test tonight inside The Pit
* Wyoming's Graham Ike named MW Player of the Week
* Wyoming cracks Top 25 for first time since 2015
* Tuck's 10 takes: You wanted a blowout, you got it
Ike, a native of Aurora, Colo. averaged 26.5 points per game and added 15 rebounds per night, as the Cowboys are currently in first place in the Mountain West Conference. He also added two assists per game and recorded a double-double in both contests.
Against Utah State, Ike added 28 points and 12 rebounds going 10-of-17 from the field. He recorded 25 points and grabbed a career-high 18 rebounds against San Jose State. It was the most rebounds in a game since Justin James recorded 20 against Evansville on Nov. 28, 2018.
He scored 36 of his points for the week in the second half of the two contests.
The Lute Olson award is presented annually to the top player in division I college basketball. The 2022 Lute Olson National Player of the Year award will be announced on April 1 in New Orleans, site of the NCAA men's basketball championship.
UW: University of Wyoming Cowboys' Greatest Games From the First Decade of the 2000's