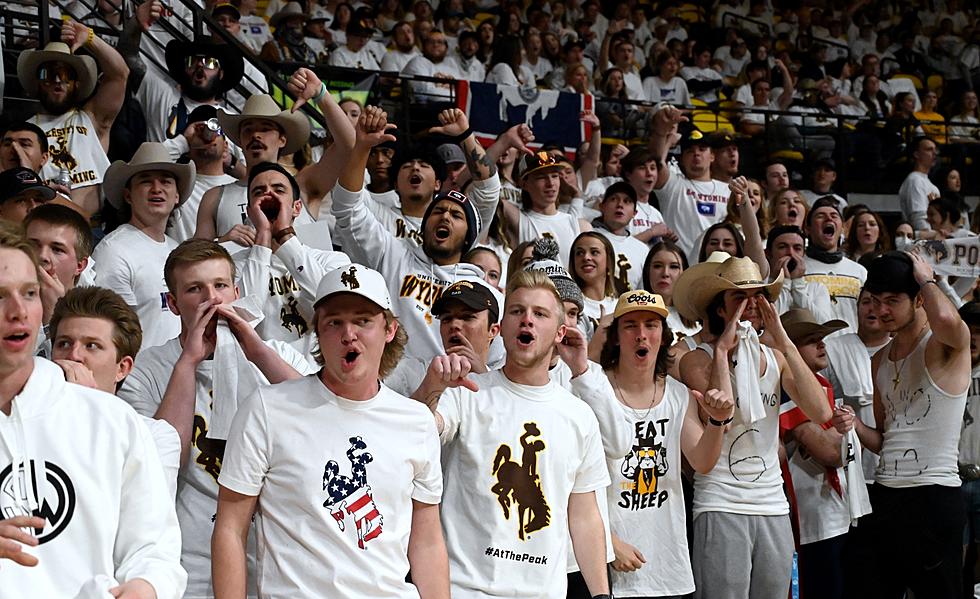 Wyoming cracks Top 25 for first time since 2015
Wyoming cracked the AP Top 25 Monday and slid into sole possession of first place in the Mountain West thanks to Colorado State's 77-74 victory at Boise State./ DJ Johnson photo
LARAMIE -- Jeff Linder said he doesn't focus on national rankings.
Wyoming's second-year head coach is way too busy trying to win games and navigate one of the most competitive conference seasons in recent memory.
But don't think for a second Linder wasn't thrilled to see his team slide into the Associated Press Top 25 Monday morning. He knows it's an important milestone for a lot of people.
"I think for the people in the program, people around the program and the people that support the program -- for the state of Wyoming -- I mean, it does show that you're doing some of the right things," Linder said before the Cowboys landed at No. 22 in this week's poll after routing San Jose State 74-52 Saturday night in California. "I think we've done a good job because we've had some success along the way this year and have gotten some attention. But you have to really try to control the noise, because there's a lot of noise out there now."
MORE UW HOOPS NEWS:
* Tuck's 10 takes: You wanted a blowout, you got it
* Ike's 25 points leads Pokes past San Jose State
* PODCAST: Pokes, Linder rolling toward March
* Didn't like seeing Linder get ejected? You might be alone
Wyoming (21-3, 10-1) hasn't been ranked in the AP polls since 2015. The last time the program was in the 22nd slot was back in 1988.
The Cowboys are all alone at the top of the Mountain West standings after Colorado State outlasted Boise State 77-74 Sunday afternoon inside ExtraMile Arena.
Wyoming still has seven regular-season games remaining, including a matchup with New Mexico inside The Pit Tuesday night. Tipoff is slated for 7 p.m.
"There's not very many teams in the country that have three or fewer losses," Linder said. "And kind of coming out of nowhere. I mean, everybody loves the Cinderella story. But for us, it's just a matter of can we just continue to find a way to keep getting better at a time of year when a lot of teams don't get better.
"... I mean, it's always nice to see (a Top-25 ranking), it just validates some things. But that also could go away very, very quickly as we all know."
The Pokes and Lobos will be televised by Stadium and the Mountain West Network.
LOOK: Pokes' unis through the years