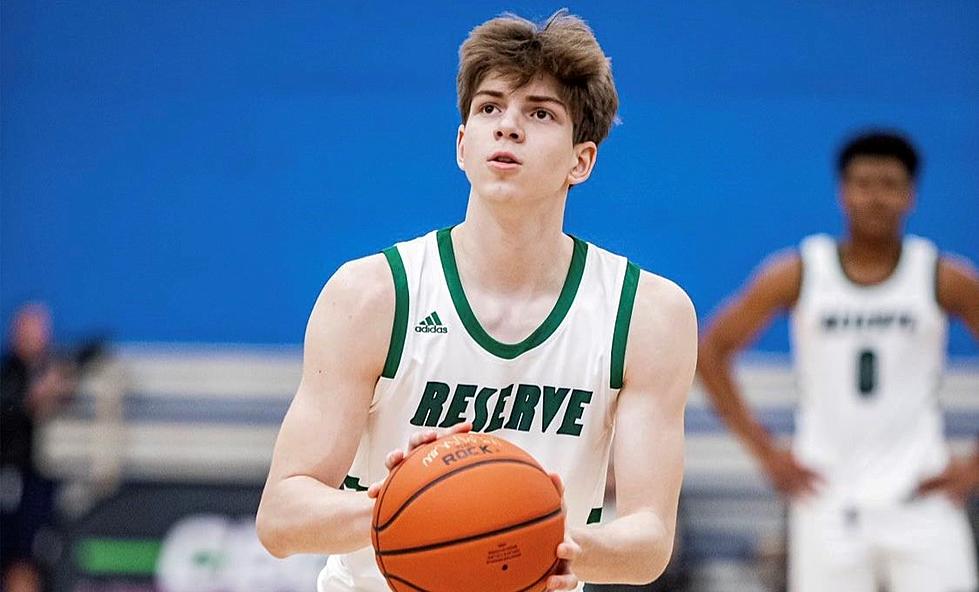 Jeff Linder Weighs in on Latest Hoops Signee Jacob Theodosiou
University of Wyoming head basketball coach Jeff Linder announced the signing of Canadian guard Jacob Theodosiou on Wednesday. He ranks as the 20th best point guard in the nation in the 2024 class but will reclassify and join the Brown and Gold next season./ Jacob Theodosiou courtesy photo
* University of Wyoming press release
LARAMIE -- University of Wyoming head basketball coach Jeff Linder announced the signing of Canadian guard Jacob Theodosiou on Wednesday.
He ranks as the 20th best point guard in the nation in the 2024 class but will reclassify and join the Brown and Gold next season.
"Jacob is an elite passing guard who possesses a terrific IQ and feel for the game," Linder said. "He comes to us after playing with the Canadian National Team and at one of the top high school programs in the country. During his time at Western Reserve Academy he was coached at a high level by Pete Hutchins and Matt Garvey. We are thrilled to welcome Jacob to the Cowboy basketball family."
He is the second native of Canada to play for the Cowboys with Dave Lodgins playing for the Pokes form 1984-88. Theodoiou represents his country at the National level. He averaged 6.7 points, 3.7 rebounds and 1.1 assists per game at the FIBA U17 World Cup in 2022.
A native of Waterloo, Ontario, Theodosiou played his high school basketball at Western Reserve Academy in Hudson, Ohio. He is a rated as a three-star recruit by 247Sports and the seventh-best recruit in the State of Ohio and is a Top 200 recruit in the nation.
At Western Reserve Academy, the 6-3, 180-pound guard played with current cowboy Oleg Kojenets in high school.
He was  also recruited by Villanova, South Carolina, Dayton St. Joe's, Drake, VCU and Lehigh.
MORE UW HOOPS NEWS VIA 7220SPORTS:
* Three-star prep school point guard inks with Cowboys
* Memorial service for Jim Brandenburg will be held inside Arena-Auditorium
* Wyoming's Hunter Maldonado signs free-agent deal with OKC
* Former Wyoming basketball coach Jim Brandenburg dies at 87
University of Wyoming's Top 50 Football Players
The rules are simple: What was the player's impact while in Laramie? That means NFL stats, draft status or any other accolade earned outside of UW is irrelevant when it comes to this list.
This isn't a one-man job. This task called for a panel of experts. Joining 7220's Cody Tucker are Robert Gagliardi, Jared Newland, Ryan Thorburn, and Kevin McKinney.
We all compiled our own list of 50 and let computer averages do the work. Think BCS -- only we hope this catalog is fairer.
Don't agree with a selection? Feel free to sound off on our Twitter:
@7220sports
- #Top50UWFB
- University of Wyoming's Top 50 Football Players