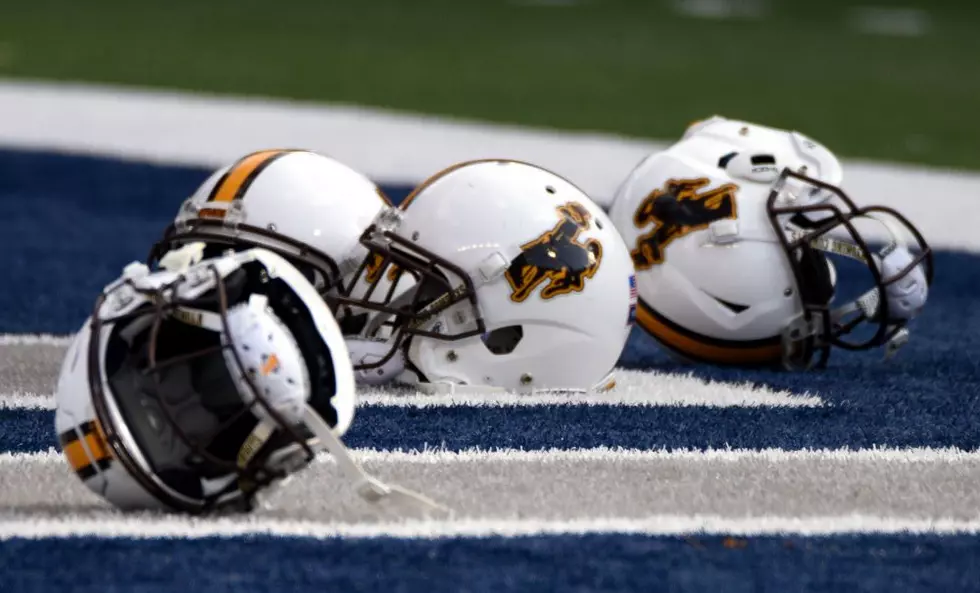 Pokes add safety transfer from Air Force Academy
Wyoming has begun the rebuild of its secondary, adding Air Force transfer TJ Urban this week./ DJ Johnson photo
LARAMIE -- The rebuild of the Cowboys secondary is officially under way.
Craig Bohl and Co. went right to the top of their wish list to add the first piece.
TJ Urban, a player Wyoming coveted in the 2020 recruiting class out of Millard South (Neb.), has decided to continue his college career in Laramie after spending one season at the Air Force Academy. He has all four years of eligibility remaining.
Urban, who stands 6-foot-1 and weighs in around 200 pounds, will play safety for the Cowboys. He was a quarterback in high school and on the prep team last fall at AFA. Urban was the top safety target for the Cowboys and could make an immediate impact, according to two sources familiar with the situation.
Urban becomes the fourth player UW has plucked from the NCAA Transfer Portal, joining Snow College quarterback Evan Svoboda, Utah State QB Andrew Peasley and former Michigan State linebacker Cole DeMarzo. An additional cornerback has already committed to the program and another is visiting today, per sources.
The Cowboys secondary took a big hit this offseason when free safety Rome Weber, along with both starting corners, Azizi Hearn and CJ Coldon, entered the portal. Safeties Esaias Gandy and Braden Smith were seniors.
MORE UW TRANSFER PORTAL NEWS:
* Former Utah State QB Andrew Peasley commits to Cowboys
* UW signs former Michigan State linebacker Cole DeMarzo
* Patience pays off: QB Evan Svoboda inks with Pokes
* COLUMN: Pokes finally dipping into transfer portal ... Congrats?
Isaac White did see significant playing time at the free safety spot when Gandy was lost for the season with an injury. The redshirt freshman tallied 33 tackles to go along with a sack and an interception in just six games.
Urban, who received interest out of high school from Iowa State, Kansas State, North Dakota State, and many others, including Mountain West foes Nevada, Fresno State and Air Force, registered 45 Tackles, three tackles for loss, two fumble recoveries and an interception during his senior season. On the offensive side of the ball, Urban accounted for 2,230 total yards and 24 touchdowns in a 10-game season. In his career under center, he rolled up 7,041 total yards and 74 scores while leading the Patriots to a 26-6 record.
The Omaha product was named to the All-Nebraska Super State team, All-State and All-Metro first teams.
Air Force was one of the lone schools recruiting Urban that anted him to play quarterback. His 4.4 40-yard dash time and ability to run the Falcons' triple-option attack appeared to be a perfect fit.
"I wanted to go where the best fit was for me, whether it was quarterback, wide receiver or safety," Urban told the Omaha World-Herald back in July of 2020. "I just feel like it was the best fit for me."
Urban will join a safety group in Laramie filled with inexperience and youth outside of senior Miles Williams. Wyoming's current safeties are: Andrew Johnson (Freshman), Wrook Brown (Freshman), Michael Chavez (Freshman), Wyett Ekeler (Freshman), Brenndan Warady (Freshman), Nic Talich (Freshman), Isaac White (R-Freshman), Koa McIntyre (Freshman) and Malique Singleton (Freshman).
Xazavian Valladay