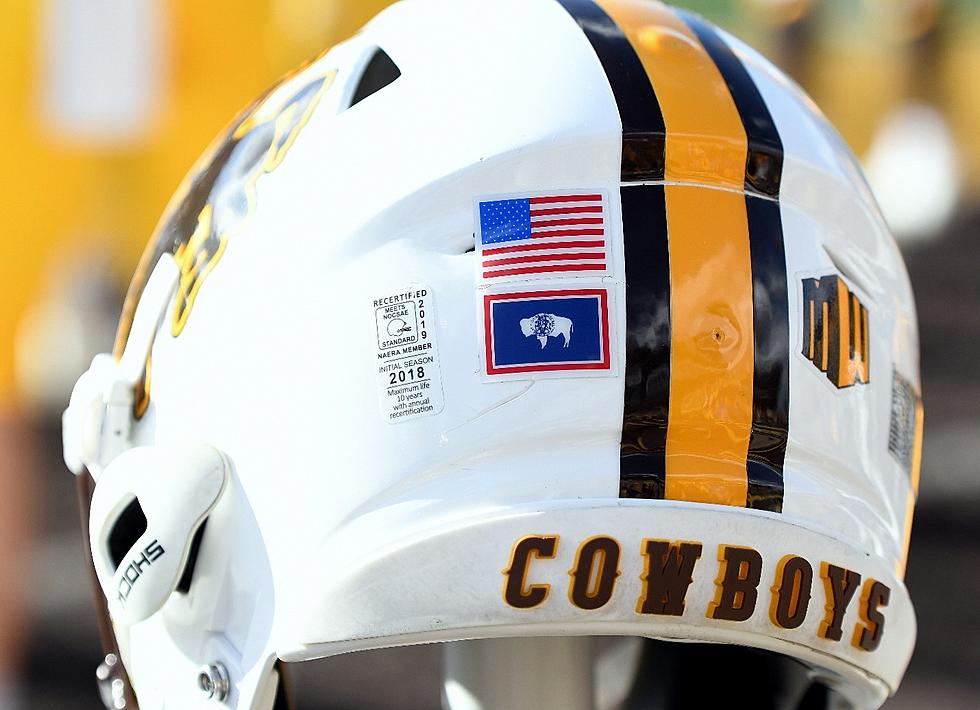 Patience pays off: QB Evan Svoboda inks with Pokes
Junior college QB Evan Svoboda inked with the Wyoming Cowboys Monday after playing last season at Snow College in Utah./ DJ Johnson photo
LARAMIE -- Patience.
That's what Wyoming's coaching staff has been preaching. That's what Evan Svoboda has been practicing.
Now, it's all paying off for the 6-foot-5, 230-pound quarterback, who committed last Monday to continue his collegiate career as a member of Craig Bohl's Cowboys.
"I really wanted to go to Wyoming," Svoboda said over the phone from his home in Mesa, Ariz. "I mean, they've been recruiting me heavily for about a year and a half now. Throughout that whole process, they're the ones that really showed the love.
"Once (Bohl) offered, after all this time waiting, I was extremely honored."
Svoboda, who spent last season at Snow College in Ephraim, Utah, has been courted by the Cowboys since his junior season at Red Mountain High School. Since, Svoboda said, he has waited for the official offer. That got put on hold, he said, because of the COVID-19 pandemic and the number of experienced players who were granted an additional year by the NCAA.
Hence the patience part.
That, however, is nothing new for Svoboda.
He didn't get his chance to start under center in high school until his senior season. During that virus-shortened seven-game campaign, he completed 87-of-156 passes for 1,286 yards. He tacked on 13 touchdown tosses and 144 rushing yards.
Mike Peterson, Svoboda's head coach at Red Mountain, said Wyoming is getting the total package.
"He's an A-plus person and has an A-plus arm," Peterson said. "He meets all the measurables. He's going to be good for Wyoming ... He's a kid that will just work his tail off until his opportunity to shine."
That sample size did draw the attention of schools like Columbia, Illinois State, Marshall, and others. Svoboda, though, had his sights set on Laramie.
"That's really where I wanted to go," he said, adding that he "self-toured" the campus during the height of the pandemic. "I was dedicated. They threw the offer, I've got to take it."
When the UW offer didn't come, Svoboda didn't panic. Instead, he went the junior college route in hopes that one day that call would eventually come.
During his one season at Snow College, Svoboda saw limited action, appearing in just four games. He completed just 6-of-12 throws for 28 yards and an interception. The Badgers rolled to a 7-1 record and put up an eye-popping 49-plus points per game.
Alex Morrison, a defensive back at Snow, tweeted this after Svobota announced his offer to UW: "Welp, there goes our best kept secret."
He added the why Friday evening.
"Evan came in from the start of fall camp and went to work," Morrison said. "A lot of guys who just graduate high school come in and want everything now. With Evan, he knew he would have to work for everything he got and that's what he did. He never complained and earned the team's respect.
"I even call him the 'Winter Solider' because is arm is the best I have ever seen. I'm just overall happy for him because he really is a great football player and a even better person."
It hasn't been the ideal path to the FBS level, but Svoboda said he took comfort in the story of another Wyoming quarterback who was overlooked in high school and forced to take the JuCo route -- Josh Allen.
"I heard his story throughout high school and that's what got me into Cowboy football," Svoboda said. "I would watch his games and, ever since, I've been watching Wyoming."
BREAKING DOWN THE 'BOYS SERIES:
Svoboda said he is a self-motivated leader. Passion, he said, separates him.
Sound familiar?
He also said he shares another trait with Allen. "I think I have amazing arm strength -- similar to Josh," he said.
Wait, what?
"Yeah, I mean, I can chuck it," Svoboda continued, adding that he's connected on a 55-yard pass in a game and has thrown it close to 70 yards through the air in practice. "People say I can throw it a quarter mile. Running wise, I'm not the fastest, but if you need me to go get you a first down I can do the read-option and go get it for you."
So, what's the plan for Svoboda?
He knows full well about the Cowboys run-heavy offense. He is also in hopes the schemes can be "tweaked" to fit his spread, air-raid background. Svoboda said Bohl wanted to bring him in to improve the QB room, which currently includes Gavin Beerup, Hank Gibbs, Jayden Clemons. Incoming freshman, Caden Becker, will be here in the summer.
Wyoming lost both 2021 starters, Sean Chambers and Levi Williams, to the NCAA Transfer Portal.
Svoboda, who will enroll at UW before the spring semester, said Bohl still does plan to bring in a graduate transfer. The only other known offer is to University of Buffalo QB, Kyle Vantrease.
For Svoboda, that means the door is cracked.
"As of right now, it's all or nothing," he said. "I mean, I can compete and really win that job."
University of Wyoming's Top 50 Football Players
The rules are simple: What was the player's impact while in Laramie? That means NFL stats, draft status or any other accolade earned outside of UW is irrelevant when it comes to this list.
This isn't a one-man job. This task called for a panel of experts. Joining 7220's Cody Tucker are Robert Gagliardi, Jared Newland, Ryan Thorburn, and Kevin McKinney.
We all compiled our own list of 50 and let computer averages do the work. Think BCS -- only we hope this catalog is fairer.
Don't agree with a selection? Feel free to sound off on our Twitter:
@7220sports
- #Top50UWFB
- University of Wyoming's Top 50 Football Players