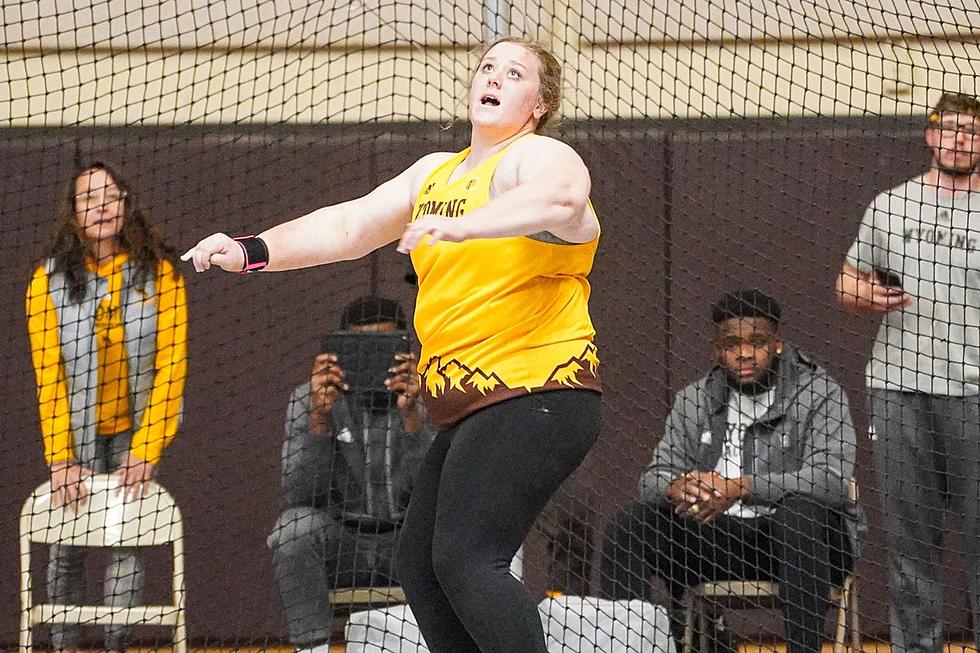 Pokes wrap up weekend of competition
At the 2022 Husky Classic two Wyoming throwers set season or personal bests on the season and earned themselves both a top-three performance in the Shot Put./ UW courtesy photo
* University of Wyoming Athletics media relations release
LARAMIE -- The University of Wyoming Track & Field Teams were back in action at the Don Kirby Invite in Albuquerque, N.M., and the 2022 Husky Classic in Seattle, Wash., on Saturday Feb. 12. 
At the 2022 Husky Classic two Wyoming throwers set season or personal bests on the season and earned themselves both a top-three performance in the Shot Put.
Addison Henry threw a season best 48-8.25 for her third place mark for the Cowgirls while Daniel Carrillo set a new personal best with a mark of 55-5.75. 
On the track, Katelyn Mitchem and Oisin O Gailin were coming off record-setting performances in the mile last time out. Both ran solid races and finished just below their new personal standard. Mitchem ran a 4:46.37 for a 41st place finish in a stellar field while O Gailin posted a 4:01.87 for a 12th place effort. 
Joseph Rodgers, competing in the 800M race, ran a 1:52.60 to notch an 11th place finish for the Cowboys. That wrapped up the competition from Seattle for the Pokes. 
While most of the Wyoming action took place at the Don Kirby Invite on Friday, the Triple Jump was slated for Saturday and saw a pair of Pokes perform well. Aumni Ashby for the Cowgirls went 39-11.25 for a ninth place finish and Jefferson Danso for the Cowboys went 47-4.5 for an 11th place finish. 
Wyoming will be back in action next weekend for the Air Force Open before heading back to Albuquerque for the 2022 Mountain West Indoor Track & Field Championships. 
Full results can be found on GoWyo.com 
Stay up to date with Wyoming Track & Field by following @wyo_track on Twitter. 
15 Questions You Should Never Ask Someone From Wyoming
- 15 Questions You Should Never Ask Someone From Wyoming