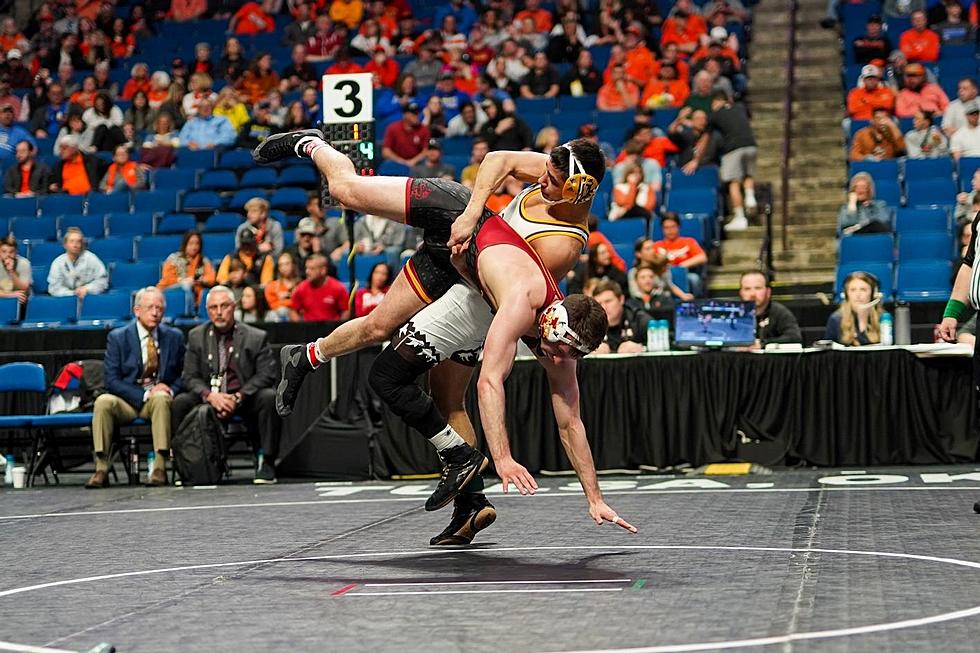 Seven Cowboys Earn Academic All-Big 12 Honors
A total of seven Wyoming Cowboy wrestlers earned Academic All-Big 12 honors as announced by the league office on Wednesday morning with four Pokes landing first-team honors and three Pokes earning second-team honors./ UW courtesy photo
* University of Wyoming press release
Irving, Texas – A total of seven Wyoming Cowboy wrestlers earned Academic All-Big 12 honors as announced by the league office on Wednesday morning with four Pokes landing first-team honors and three Pokes earning second-team honors.
Jacob Wright led the charge of first-team honorees as the only Cowboy that posted a 4.00 GPA. Joining Wright on the first-team is the trio of Mason Ding, Warren Carr and Terren Swartz. For Wright and Swartz, this is their second straight season earning Academic All-Big 12 First team honors while it's the first such career honor for Carr and Ding.
The trio of Job Greenwood, Cole Moody and Brett McIntosh made the Academic All-Big 12 Second team marking the second straight year that Moody and Greenwood have received the honor. For McIntosh, it is his first career academic All-Big 12 honor.
Athletes holding above a 3.00 GPA qualified for all-academic honors while First-Team honors were earned by athletes who maintained above a 3.20 GPA while competing in over 20% of the competitions during the season.
15 Questions You Should Never Ask Someone From Wyoming
- 15 Questions You Should Never Ask Someone From Wyoming