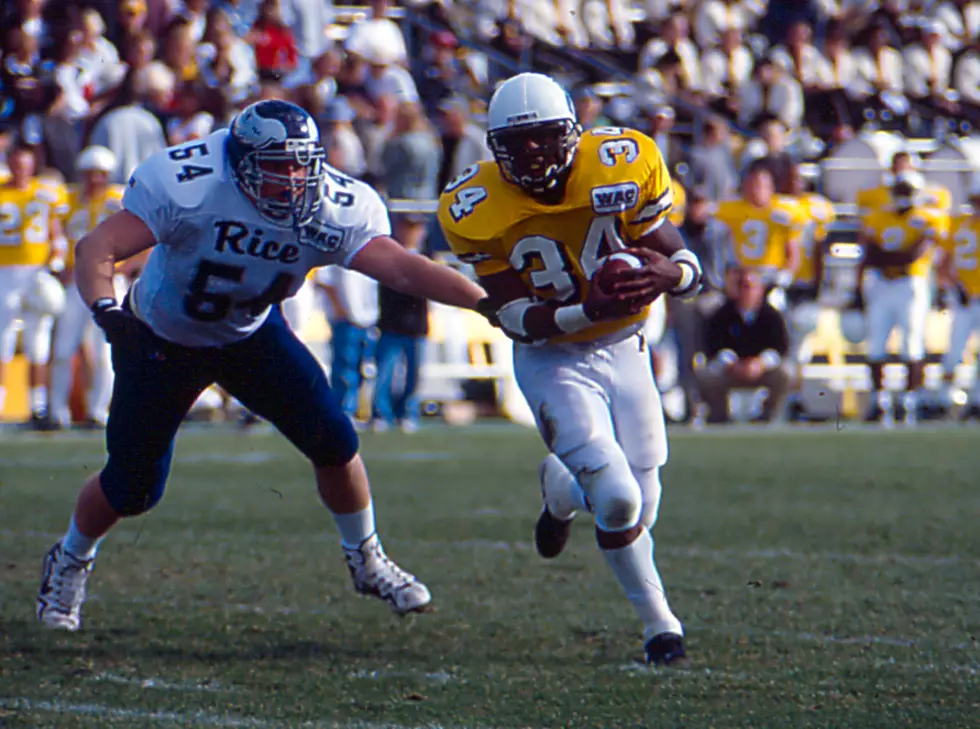 Show us your picks: Week 9
Brigham-Marques-action
LARAMIE -- The gloating around my house has already started.
My wife, Emilee, beat me last week and climbed in the standings. I like to think I taught her a thing or two. Like, picking the favorites for instance. Something her idiotic husband didn't do this week.
Honestly, I was trying to distance myself from DJ Johnson by picking some serious underdogs. Brigham Young pulled through for me (never thought I'd type that sentence) but no one else did. I picked South Carolina to upend Florida. I thought maybe, just maybe, they might carry over some momentum from beating Georgia between the hedges the week prior.
I also took Louisville over top-ranked Clemson. Yes, I deserve all the boos for that. To make matters even worse, I took Oklahoma State. When will I learn.
Anyway, now I find myself staring up at DJ and Emilee has closed the gap. That won't happen again this week.
And don't look now, Jovon Bouknight, tied for the best record this week. That guy is good. As for guest picker, Sara Pomrenke, well, mama said there'd be days like this.
Here were last week's standings:
DJ: 11-3
Emilee: 11-3
Jovon: 11-3
Cody: 9-5
Casey: 9-5
Kasey: 8-6
Sara: 5-9
Here are the overall standings after Week 7:
DJ: 85-27
Cody: 83-29
Casey: 78-35
Emilee: 77-35
Kasey: 67-45
This week, Brandt Tobler joins us as our guest picker. For those who don't know, Tobler is a stand-up comedian from Cheyenne. He's damn funny, too. He is also doing a podcast. We might need to work on a collaboration here soon. Check out his website.
Here is a clip from Tobler's stand up. Probably not too safe for young ears.
Our guest player scored the winning touchdown against Colorado State in the 1996 game in Ft. Collins, lifting the Cowboys to the inaugural WAC title game in Las Vegas.
That man is Marques Brigham.
The running back from Denver is the fifth leading rusher in school history with 2,605 yards. His 25 rushing touchdowns are still good enough for seventh all time, and his 1,114 yards in 1998 is the eighth best single season ever at UW.
Here are this week's picks: