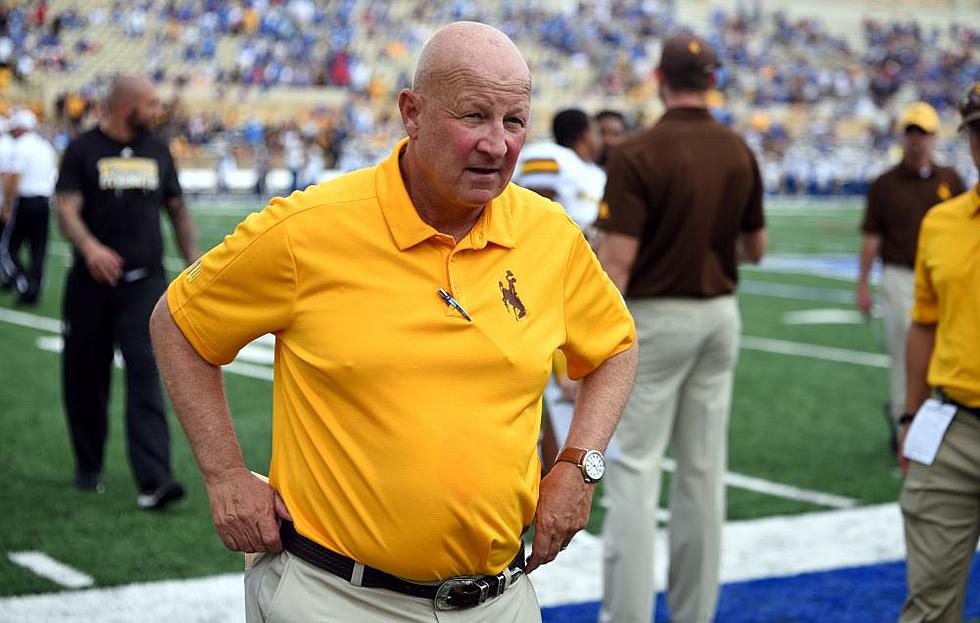 Turning point, unsung hero and what's next for UW football
aWYO_7859_bohlUSE
TULSA, Okla., -- Wyoming was two yards from perfection.
With the clock down under a minute and the Pokes looking at a 3rd and goal from the Tulsa 10-yard line, Sean Chambers eluded oncoming pressure, stepped out of the grasp of a lineman and made his way toward the goal line.
Blue jerseys surrounded the Cowboys redshirt freshman quarterback. There was no way he was getting in the end zone. He didn't need to. Wyoming trailed 24-21 and has the luxury of having one of the best kickers in college football.
At the two, he was met by Tulsa's top linebacker, Cooper Edmiston, who hammered Chambers to the turf, stripping the ball out of his right arm in the process. Reggie Robinson, who blocked a 38-yard field-goal attempt in the first, landed on the ball.
Robinson also forced Chambers to cutback, which led to the big hit from Edmiston.
The Golden Hurricanes were two kneel downs away from sending the Pokes back to Laramie with their first loss of the season and the first defeat of Chambers' young career.
"I just got my hand in there," Edmiston told the media following the 24-21 win Saturday afternoon at muggy Chapman Stadium. "I honestly didn't even know he fumbled. I was just trying to make sure he didn't get to the end zone."
"Ball security." That's what Craig Bohl told Chambers following the loss.
"He will learn from this," Bohl said.
Unsung hero
Defensive tackle Victor Jones was in Bohl's doghouse after taking an unsportsmanlike conduct penalty late in last Saturday's narrow home win over Idaho.
As Bohl walked to the podium for his post-game press conference, he said his voice was going on him. "And you can probably guess why," he said.
Why? He was chewing on Jones. Big time. Cameras caught the exchange, prompting many fans on social media to say "Wow, I've never seen Bohl that mad."
Jones responded Saturday in Tulsa, quietly recording eight tackles and half a sack. He also had 1.5 tackles for loss. The sophomore from Sacramento, Calif., now has 12 sacks in just three games this season.
Quotable
"You keep on saying Sean -- I saw a lot of dropped balls today. I get it, but I'm not going to put all this -- and not have you put all this -- on Sean. I get it, he needed to improve. I'm going to stick up for him."
-- Wyoming head coach Craig Bohl on if he plans to stick with QB Sean Chambers moving forward.
Up next
It's time for conference play.
After going 1-3 in non-league play, Wyoming will host UNLV (1-2) Saturday, Sept. 28 at War Memorial Stadium. The Rebels were idle this week, but are coming off back-to-back blowout losses to Arkansas State (43-17) and Northwestern (30-14).
Kickoff is scheduled for 6 p.m., and fans are encouraged to "White out" The War.
The Cowboys haven't played the Rebels since that triple-overtime thriller in Sin City in 2016. You remember that one. UNLV pulled off the 69-66 win.
Tony Sanchez, the Rebels head coach, told me back in July that he had a "few beers" after that one. He also said he was happy to be playing in Laramie in September.
Wyoming holds a 12-11 overall record in the series between the two schools.