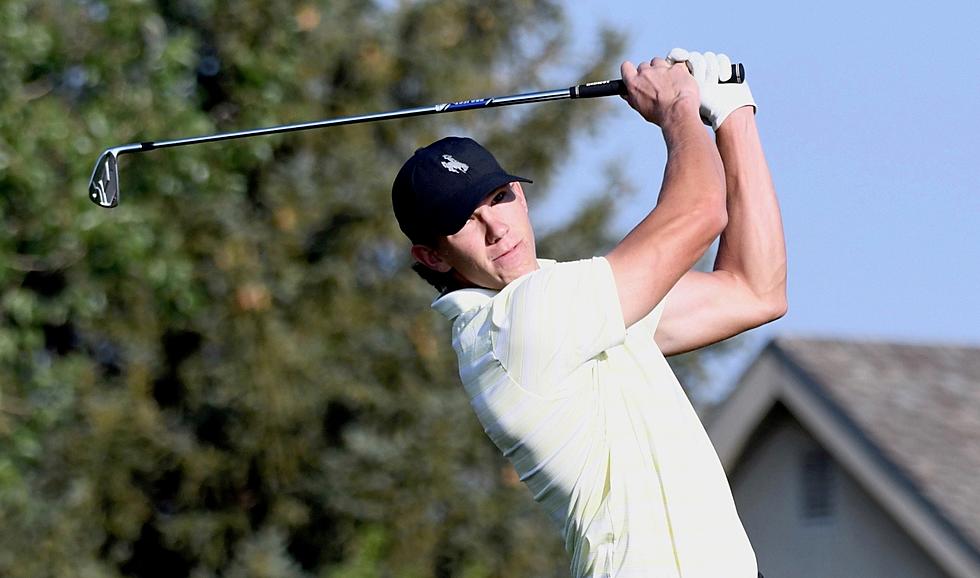 UW golfers return to action Monday in Fort Collins
After having eight days off from competition, the Wyoming Cowboy Golf team will return to tournament play this coming Monday and Tuesday, Sept. 20-21 at the Ram Masters Invitational in Fort Collins, Colo., hosted by Colorado State University./ UW courtesy photo
LARAMIE -- After having eight days off from competition, the Wyoming Cowboy Golf team will return to tournament play this coming Monday and Tuesday, Sept. 20-21 at the Ram Masters Invitational in Fort Collins, Colo., hosted by Colorado State University.
 The Cowboys finished fifth out of 21 teams in their season-opening tournament at Air Force Sept. 10-12.  Three individual Cowboys placed among the Top 25 individuals at the Falcon Invitational, including Tyler Severin (14th), Jimmy Dales (18th) and Kirby Coe-Kirkham (25th).
Wyoming's History at the Ram Masters
•Wyoming has competed in all eight previous Ram Masters Invitationals
•Highest Team Finish: Wyoming placed 2nd in the 2019 tournament
•Highest Individual Finish: Two Cowboys have captured the individual title at the Ram Masters -- Drew McCullough in 2014 and Dan Starzinski in 2018.
•UW has finished in the Top 6 teams at the Ram Masters four times in eight years: (2015-5th place), (2017-3rd), (2018-6th) and (2019-2nd).
2021 Ram Masters Invitational Information 
Tournament Field
   •This year's Ram Masters Invitational will feature 16 collegiate teams from across the country
   •The teams who will be competing will be: Wyoming, Air Force, Cal State Fullerton, Colorado State, Creighton, Grand Canyon, Illinois State, Northern Colorado, Northern Iowa, Pacific, Sacramento State, South Dakota, UC San Diego, Utah State, Utah Valley and Wichita State
Tournament Format
   •All teams will play two 18-hole rounds on Monday, Sept. 20 and  a single 18-hole round on Tuesday, Sept. 21
Tournament Stats
   • Live scoring will be available on GolfStat.com at: http://results.golfstat.com//public/leaderboards/gsnav.cfm?pg=participants&tid=23597
Course Information
   •Fort Collins Country Club, Fort Collins, Colo.
   • 7,218 yards, Par 70
Tee Times
   •Monday, Sept. 20: A shotgun start beginning at 8:00 a.m., M.T.
   •Tuesday: Teams will begin teeing off on holes No. 1 and No. 10  at 8:00 a.m., M.T
30 Wyoming Attractions To Visit
- 30 Wyoming Attractions To Visit