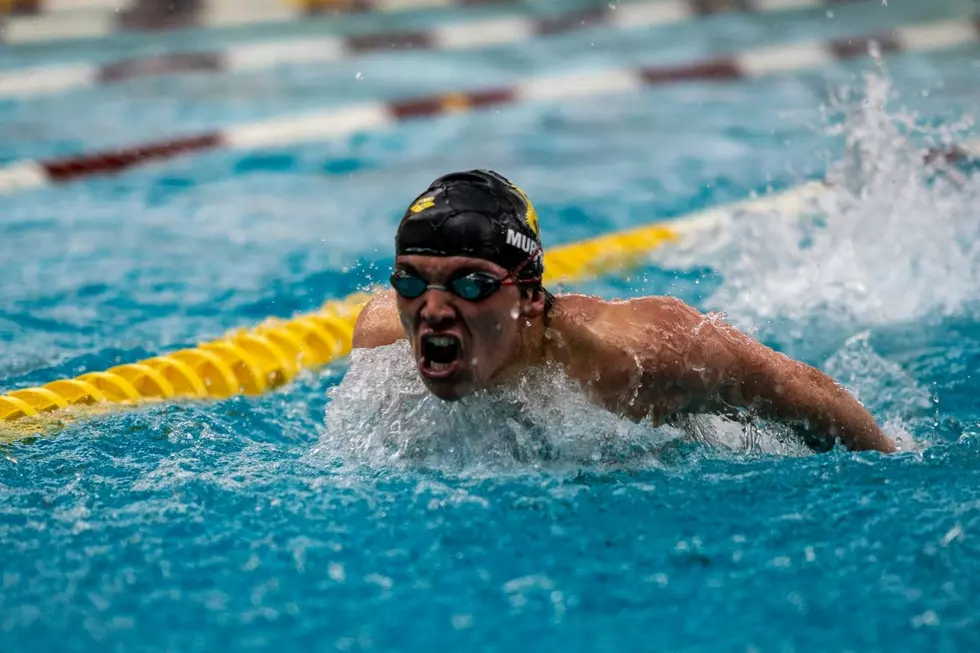 Wyoming Swim & dive travels to Air Force for two-day tri-meet
The University of Wyoming swimming and diving team takes to the road this week for a tri-meet. The Cowboys and Cowgirls travel to Air Force for a two-day dual meet including Colorado Mines that begins Friday. / UW courtesy photo
* University of Wyoming press release
COLORADO SPRINGS, Colo., – The University of Wyoming swimming and diving team takes to the road this week for a tri-meet. The Cowboys and Cowgirls travel to Air Force for a two-day dual meet including Colorado Mines that begins Friday.
Wyoming has already battled the Falcons this season. The Cowboys won that matchup, 194-105, while the Cowgirls fell, 161-139, in late October in Laramie.
Having already swam against Air Force this season and set to compete against Mines the following week, head coach Dave Denniston is using this week's meet tactically. He wants his student-athletes that don't always get the chance to swim in meet settings to show out.
"This meet is great for swimmers who don't always have the opportunity to showcase the hard work they've been putting in all season," Denniston said. "This is a chance for them to compete."
MORE UW ATHLETICS NEWS VIA 7220SPORTS:
* Tyrecus Davis picks Wyoming over conference foes CSU, SJSU
* Former Vanderbilt wide out commits to Wyoming
* Power-5 guys with Wyoming football ties
* Olson hits game-winner, UW erases late deficit in thriller over Air Force
* Shorthanded Cowboys fall in road contest at Utah State, 83-63
Wyoming is in the midst of a busy-meet schedule. This is Week 2 of a four-week stretch of competitions for the swimmers and a five-week stretch of meets for the divers.
The action Friday commences at 2 p.m. inside Cadet Natatorium. The meet concludes Saturday at 10 a.m.
12 Cringeworthy Things Guaranteed to Piss Off Wyomingites
There are just certain things Wyomingites don't want to see or hear. Check out these 12 things that are guaranteed to anger someone from Wyoming.
- 12 Cringeworthy Things Guaranteed to Piss Off Wyomingites