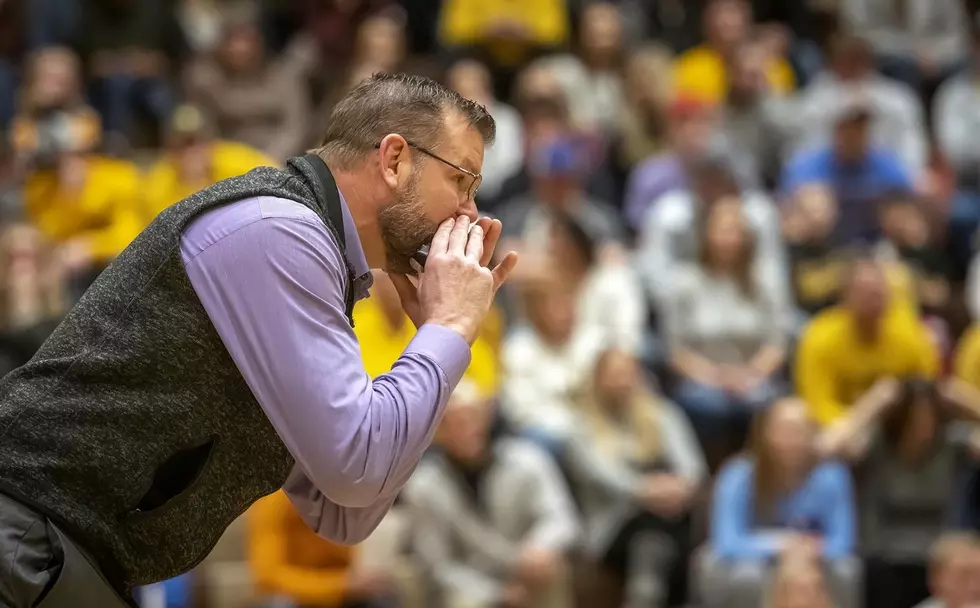 Wyoming Wrestling Set to Host 'Battle in the Barn'
Wyoming Head Wrestling coach Mark Branch announced the signing of six athletes on Monday./ UW courtesy photo
* University of Wyoming press release
LARAMIE -- The University of Wyoming wrestling team is set to host a one-of-a-kind event this November. The Cowboys dual against Campbell on Nov. 17 will take place at Deerwood Ranch in Centennial in what is being deemed, "The Battle in the Barn."
The competition is being put on by UFC Fight Pass. It's a way for the two, somewhat similar, programs to link arms and begin a relationship that will aim to benefit both.
"This is going to be something the wrestling world hasn't experienced yet and it's undoubtedly exciting," head coach Mark Branch said. "This unique match will be live streamed across the world, and we will have the opportunity to showcase the Wyoming wrestling brand to hundreds of thousands of martial arts fans."
The dual tucked in the valley between Sheep Mountain and Medicine Bow Peak in rugged and remote southeast Wyoming perfectly encapsulates the Equality State. That being said, the seeds of the idea to pair with the UFC began with the Camels, and Branch appreciates their efforts in making this event possible.
"Campbell actually opened the door for us to host this event, and I am thankful for the relationship we have formed to promote college wrestling," Branch said. "UFC Fight Pass is breaking into collegiate wrestling and to be able to partner with them for this event is special."
Attendance at the event is very limited due to space. Tickets will not be available to the public, as only families of the student-athletes will be invited.
PRESS PASS: Roaming The War
Wyoming Cowboys vs. Montana State Bobcats
Gallery Credit: DJ Johnson/ 7220sports.com
-PRESS PASS: Roaming The War