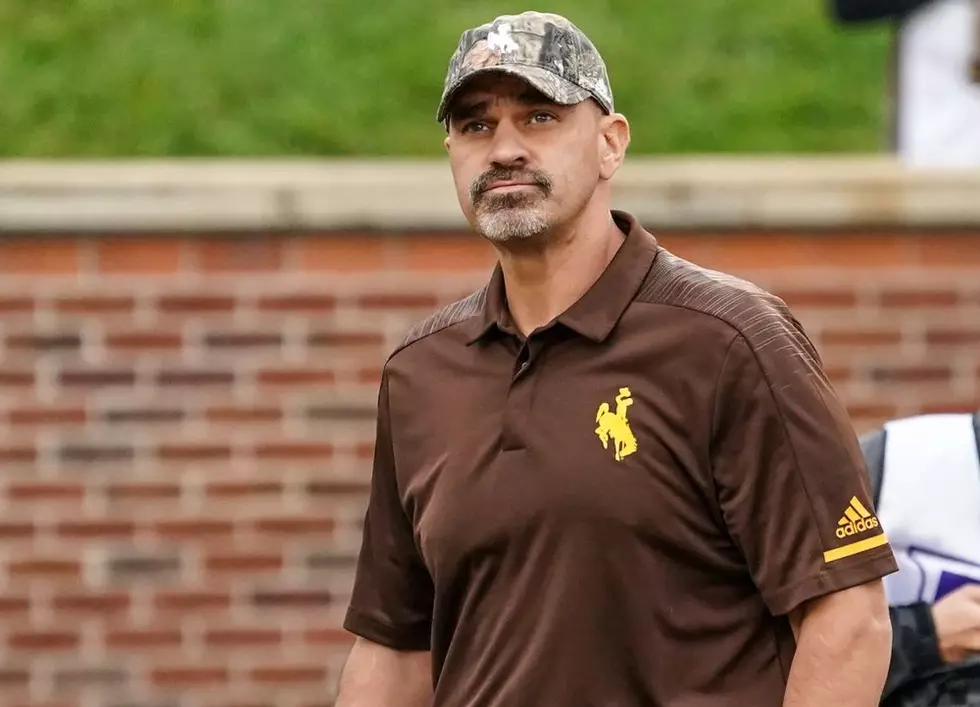 Wyoming's longest-tenured coach heading to Wazzu
Pete Kaligis, Wyoming's longest tenured football coach, has accepted the defensive tackles job at Washington State University, joining Jake Dickert's staff in Pullman./ UW courtesy photo
LARAMIE -- Wyoming defensive tackles coach Pete Kaligis is accepting the same position at Washington State, according to a report from ESPN's Adam Rittenberg.
A UW representative confirmed that report Thursday.
Kaligis, the longest-tenured member of the Cowboys staff, will join UW's former defensive coordinator Jake Dickert, who was named the head coach in Pullman Nov. 27 after serving as the interim during the Cougars final six games.
During Kaligis' 12-year stint in Laramie, he coached the offensive line, running backs and was a co-offensive coordinator in 2013. Aside from being the defensive tackles coach, Kaligis was also the Cowboys run-game coordinator.
The Washington graduate joined Dave Christensen's staff in 2009 after a four-year stay at the University of Montana. He's been on Craig Bohl's staff the previous eight seasons.
"We learned together," former UW defensive tackle Chase Appleby told 7220sports.com back in 2019. "He took me under his wing and molded me into what happened my senior year. It was like, holy s---, we finally made it. We went through tons of ups and downs, but he hugged me like he was my dad … He loved on me more than a coach ever has. He always told me how much he appreciated me. I never felt that from another coach."
Kalagis, who was a member of the 1991 Huskies national championship team under legendary head coach Don James, also qualified for the 1996 Olympic Trials in shot put.
"His intensity is genuine," former UW defensive ends coach AJ Cooper said in 2019. "The kids see that. Whether it's the meeting room, football field or with his family, he is that way in all facets of his life. He's a great mentor of young men. We relate with people who are real. That's who he is. What you see is what you get."
Cooper, along with Dickert and John Richardson all left Laramie to join Nick Rolovich's staff in Pullman after the 2019 season.
In October, Rolovich was terminated for failing to comply with the State of Washington's COVID-19 vaccine mandate. Richardson also suffered the same fate.
Dickert also added Nevada's Brian Ward to his staff Thursday. He will serve as the team's defensive coordinator.
"In 2009, my family and I fell in love with this community," Kaligis said in a school press release in 2020. "At that time, I had two major goals with the first being the desire to be the best coach and representative I could possibly be for the University of Wyoming. The second goal was on a more personal level and that was to have the opportunity for my family - who sacrifices a great deal for me to continue in this profession - to remain in Laramie, allowing my kids to graduate from Laramie High School.
"When coach Bohl was hired, I interviewed and accepted a position that moved me from one side of the ball (offense) to the other (defense), which obviously meant a steep learning curve. The fact that in a few short years he has the confidence in me to provide me this new challenge means a great deal and is incredibly motivating, as it adds a new dimension to my studies."
A UW representative said there is no word on who will serve as the defensive tackles coach/ run-game coordinator in the Cowboys bowl game.
LOOK: Pokes' unis through the years