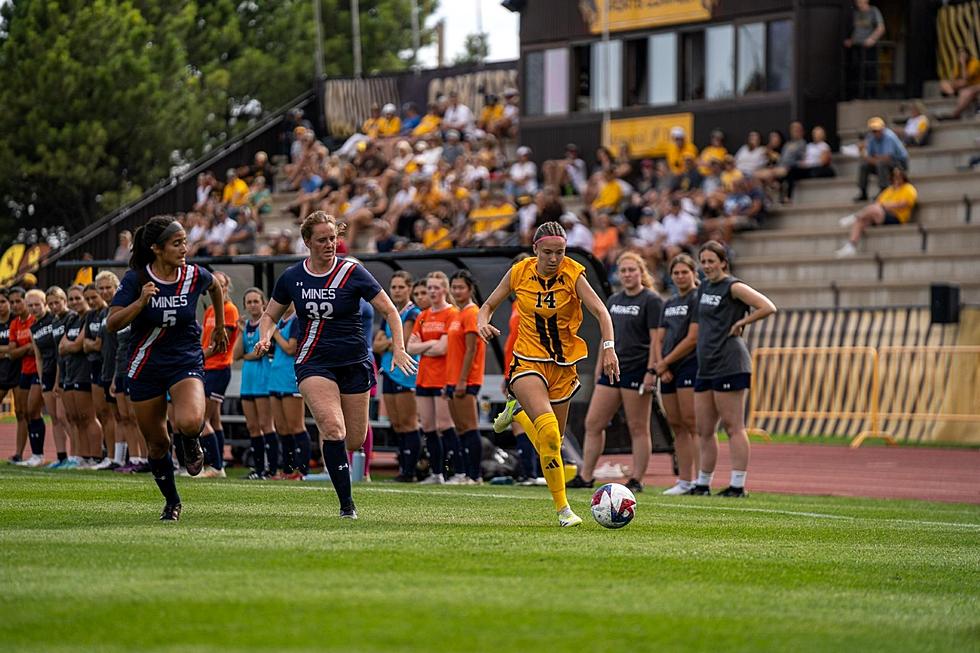 Cowgirls Draw With New Mexico, 2-2
The University of Wyoming soccer team showcased its offensive explosiveness Thursday at South Dakota. Unfortunately, it also had a couple defensive lapses that allowed the Coyotes to find the back of the net a few times, as well./ UW courtesy photo
* University of Wyoming press release
ALBUQUERQUE, N.M., – The University of Wyoming soccer team played a solid half Sunday against New Mexico. Unfortunately, the Lobos logged an equally as strong second half, resulting in a 2-2 draw at the UNM Soccer Complex.
The final score brings Wyoming's record to 6-7-5 overall and 2-6-2 (8 points) in Mountain West Conference play. New Mexico moves to 5-5-6 overall and 2-4-4 (10 points) in league action.
Jazi Barela opened the scoring Sunday with her sixth score of the season. She headed in a goal during the 23rd minute off a cross from Alyssa Glover.
Alyssa Bedard made it 2-0 in the 39th minute. It marked her first goal of the season.
The Lobos cut their deficit in half in the 61st minute, as Natalie DeGagne scored off a pass from Sophia Roberts. New Mexico leveled the match with a goal from Roberts assisted on by DeGagne.
The Lobos led in shots, 25-19. Barela and Bedard each had four to pace Wyoming, while Glover and Raegan Richardson added three apiece.
Miyuki Schoyen made six saves in net for Wyoming. New Mexico goalkeeper, Alli Davis, turned away five shots.
With the draw, the Cowgirls are eliminated from the upcoming conference tournament. The top six in the final standings advance, and Wyoming sits four points behind Fresno State with one game remaining.
The Cowgirls close the regular season at home. They'll play host to rival Colorado State on Thursday at 3 p.m. at the Madrid Sports Complex.
How Many Medals Have Wyoming-Born Athletes Won at the Olympics?
Wyoming
isn't represented on
Team USA
for the 2020 (in 2021) Olympics in Tokyo. But, athletes born in Wyoming have competed for the gold a handful of times over the last century.
According to the folks at
BeenVerified.com
, seven Wyoming-born Olympians have competed on the world's largest stage.
Since the 1932 LA games, these competitors earned four Olympic medals; one gold, two silver, and a bronze. Wrestling, Track and Field, and Rowing are the evens where Wyoming-natives have shined.
- How Many Medals Have Wyoming-Born Athletes Won at the Olympics?