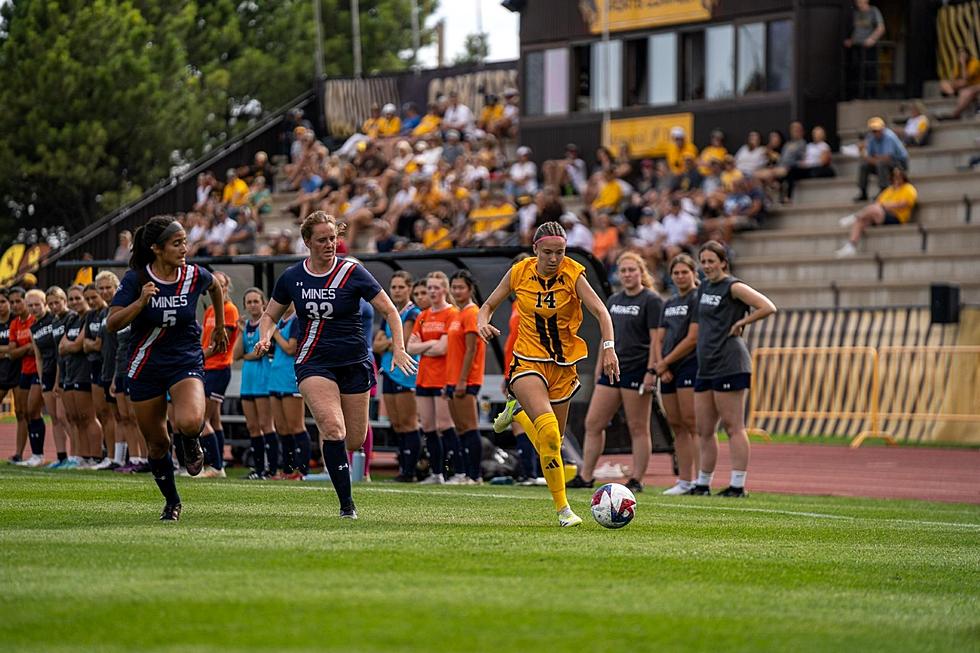 Cowgirls Look to Rediscover Winning Ways Against Air Force
The University of Wyoming soccer team showcased its offensive explosiveness Thursday at South Dakota. Unfortunately, it also had a couple defensive lapses that allowed the Coyotes to find the back of the net a few times, as well./ UW courtesy photo
* University of Wyoming press release
LARAMIE -- The University of Wyoming soccer team needs to have a sense of urgency from here on out. The Cowgirls are in the second portion of the Mountain West Conference schedule and need points.
It starts Thursday against Air Force at 3 p.m. at the Madrid Sports Complex. From there, it's a home match against Colorado College on Sunday at 1 p.m.
Wyoming lays claim to a 5-6-3 overall record and a 1-5-0 (3 points) mark in league action. The top six qualify for the conference tournament and currently eight points is held by that sixth-place team.
The Cowgirls found success in conference play this past week. They defeated reigning league tournament champion, San Jose State, 1-0, to collect three points.
Keelie Wortmann netted an 89th-minute goal in that contest, her first score of the season. Alyssa Glover leads the way offensively, scoring five goals this season, while Jazi Barela and Maddi Chance each have three goals.
Miyuki Schoyen has started eight times at goalkeeper. She's allowed 11 goals with 41 saves for a GAA of 1.38 with three shutouts.
Air Force holds a 5-7-1 overall record and a 2-3-1 (7 points) record in league. The Falcons have dropped three of their last four games.
Mia Otero, Jordi Ives and Caeli Sherman pace Air Force with three goals apiece. Sydney Davis has started 10 games in net, having yielded 13 goals with 45 saves for a GAA of 1.36 with two shutouts.
Wyoming holds a slight lead in the all-time series, 14-12-2. The Falcons took last year's match, 1-0.
Colorado College endured a tough non-conference showing, failing to win a game, before a much more fruitful league slate. The Tigers are 2-10-1 overall and 2-4-0 (6 points) in conference play.
Shalom Prince and Lily Byrne lead the way offensively for the Tigers with two goals each. Regan Wallace is atop the league in saves at 77 having given up 27 goals for a GAA of 2.35.
Colorado College has doubled Wyoming up all-time, 12-6-0. The Cowgirls took last year's meeting, 2-1, in come-from-behind fashion.
Following the home stand, Wyoming takes to the road for the final time in Mountain West play. The Cowgirls travel to San Diego State and New Mexico.
UW vs. NIU September 11, 2021