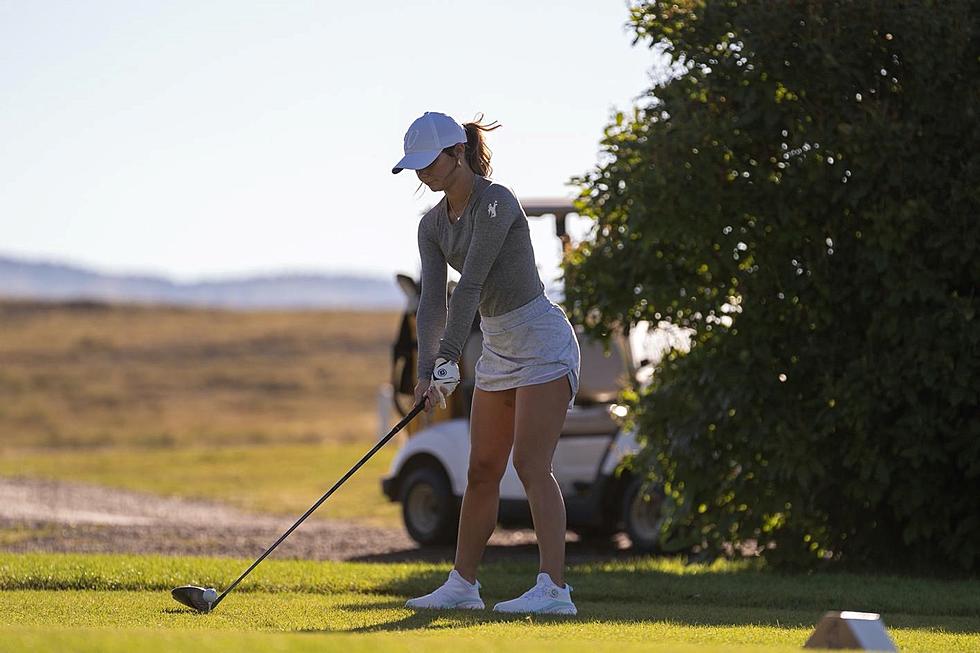 Cowgirls Open Season With Top Ten Finish at MSU Payne Stewart Memorial
The Wyoming Cowgirl golf team closed out their first tournament of the season on a high note on Tuesday as they finished tied for eighth at the MSU Payne Stewart Memorial recording the third lowest team round score on their way to the Top-10 finish./ UW courtesy photo
Springfield, MO., – The Wyoming Cowgirl golf team closed out their first tournament of the season on a high note on Tuesday as they finished tied for eighth at the MSU Payne Stewart Memorial recording the third lowest team round score on their way to the top ten finish.
"Great round today for this resilient group. We really fought hard for every shot today and it showed in how much we improved our placing," head women's golf coach Josey Stender said. "I'm very optimistic for this season and our potential."
Tomine Bjerkelo capped off her debut tournament as a Cowgirl with an impressive top ten result finishing the day tied for ninth with a three-round total of 217 (+1).
Returning from injury, Kyla Wilde put together and impressive performance over three rounds tallying a score of 222 (+6) earning herself a 22nd place finish. Morgan Ryan finished Just behind Wilde recording a three-round total of 223 (+7) to finish tied for 23rd.
Rounding out the Cowgirl lineup are the duo of Samantha Speilman and Jadan Gonzalez who finished tied for 57th and 60th respectively.
As a team, the Cowgirls posted a score of 892 (+28) to finish tied for eighth with Creighton coming in just one stroke behind seventh place Missouri State. Oral Roberts captured the team title coming in eight strokes ahead of the rest of the field with a score of 868 (+4).
Up next for the Cowgirls will be a trip to the Centennial State as they head to Windsor, Colorado to compete in the CSU Colonel Wollenberg Ram Classic Sept. 25-26.
Team Scores  
Oral Roberts868 (+4)
Austin Peay876 (+12)
CBU880 (+16)
Wichita State881 (+17)
T5. Oklahoma City      890 (+26)
T5. UTEP                     890 (+26)
Missouri State891 (+27)
T8. Creighton              892 (+28)
T8. Wyoming              892 (+892)
HCU896 (+32)
TA&M Corpus Christi 898 (+34)
Omaha 903 (+39)
Loyola Chicago920 (+56)
Southern Illinois 942 (+78)
Lindenwood954 (+90)
Western Illinois956 (+92)
Drury964 (+100)
Cowgirl Results  
T9 – Tomine Bjerkelo – 70+74+73= 217 (+1)
22 – Kyla Wilde – 74+76+72= 222 (+6)
T23 – Morgan Ryan – 77+72+74= 223 (+7)
T57 – Samantha Speilman – 81+75+76= 232 (+16)
60 - Jadan Gonzalez – 79+77+78= 234 (+18)
From Bison to Triceratops - All of Wyoming's Official Things
Every state in our nation has chosen things that represent the state in one way or another to be official state things. Like a flower, or animal.
Wyoming
is no different.
The Equality State, or the Cowboy State, depending on which state slogan you want to go with, has a state flower. But did you know we also have a state tree and a state fish? Yes, we even have a state code.
To be an official thing, a member of the state legislature must write and submit a bill to the legislature declaring that a thing will be the official state thing. Then the legislature votes to pass the bill, or not, if it passes, the governor signs the bill into law and we have a new official state thing.
Here is what we have so far, all of Wyoming's official things. Now you can win big on Wyo Trivia Night if that's a thing that exists.
- From Bison to Triceratops - All of Wyoming's Official Things