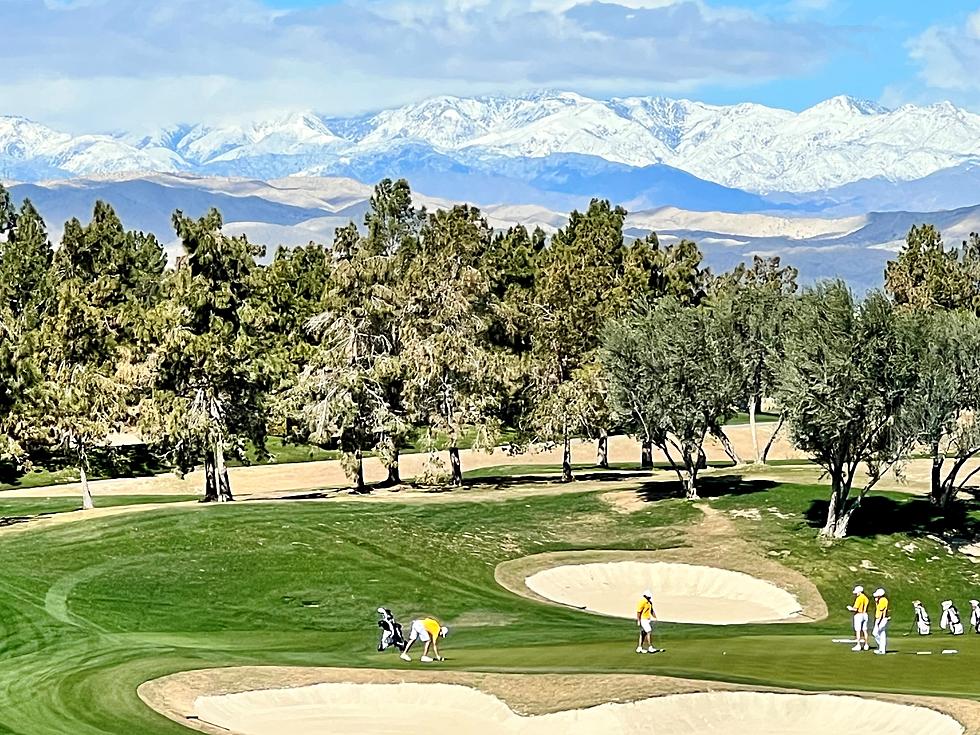 Davis Seybert Signs Letter of Intent to Play Golf at Wyoming
The Wyoming Cowboys came out of the gate strong on Wednesday in the opening round of the Wyoming Desert Intercollegiate, firing an opening round 290 (+2) to tie for third with the University of Utah./ UW courtesy photo
* University of Wyoming press release
LARAMIE -- University of Wyoming Director of Golf and Head Men's Golf Coach Joe Jensen has announced the signing of Davis Seybert of Midland, Texas, to a National Letter of Intent (NLI) with the Cowboy Golf team.
Seybert comes to Wyoming after a two-year junior college career at Midland Community College in Texas.
Seybert is coming off a 2022-23 season that saw him earn National Junior College Athletic Association (NJCAA) Honorable Mention All-America honors, while helping lead Midland Community College to a third-place team finish at the NJCAA National Championship tournament. Seybert was a team captain for the 2022-23 season at Midland C.C. In addition to earning All-America honors, Seybert was named to both the All-Conference and All-District teams as a sophomore.
He was an outstanding student at Midland C.C., achieving Dean's List honors all four semesters during his community college career. He played for head golf coach Walt Williams at Midland C.C.
"Davis is a great young man. He was a very good player in the junior college ranks and is a very good student," said Jensen. "Davis was a Top-15 player in the country in junior college last year and is an extremely consistent player. I met Davis about a year ago and kept track of his progress and development this past season. He is so excited about coming to Wyoming, and we're excited to have him join our team. I think he will be a great fit for our program."
Seybert is a native of Midland, Texas, and he was a three-sport athlete at Midland Trinity School. As a high school senior, Seybert won the Individual Golf State Championship in Class 4A for the Texas Association of Private and Parochial Schools (TAPPS). He earned All-State honors three years of high school. Seybert led Midland Trinity to two TAPPS Class 4A State Championships as a team. He played for head golf coach Neil Dufford.
Also an outstanding football and basketball player in high school, Seybert was named TAPPS All-State in football as a sophomore, junior and senior and was selected a team captain each of those three seasons.
His Midland Trinity football team won the TAPPS State Championship his senior season. In basketball, he was named a team captain as a junior and senior, earned All-District honors both of those years and led his team to back-to-back District Championships.
An honor student throughout high school, Seybert was elected Student Council President as a senior. He is the son of Jennifer and Albert Seybert and plans on studying business economics at Wyoming.
From Bison to Triceratops - All of Wyoming's Official Things
Every state in our nation has chosen things that represent the state in one way or another to be official state things. Like a flower, or animal.
Wyoming
is no different.
The Equality State, or the Cowboy State, depending on which state slogan you want to go with, has a state flower. But did you know we also have a state tree and a state fish? Yes, we even have a state code.
To be an official thing, a member of the state legislature must write and submit a bill to the legislature declaring that a thing will be the official state thing. Then the legislature votes to pass the bill, or not, if it passes, the governor signs the bill into law and we have a new official state thing.
Here is what we have so far, all of Wyoming's official things. Now you can win big on Wyo Trivia Night if that's a thing that exists.
- From Bison to Triceratops - All of Wyoming's Official Things