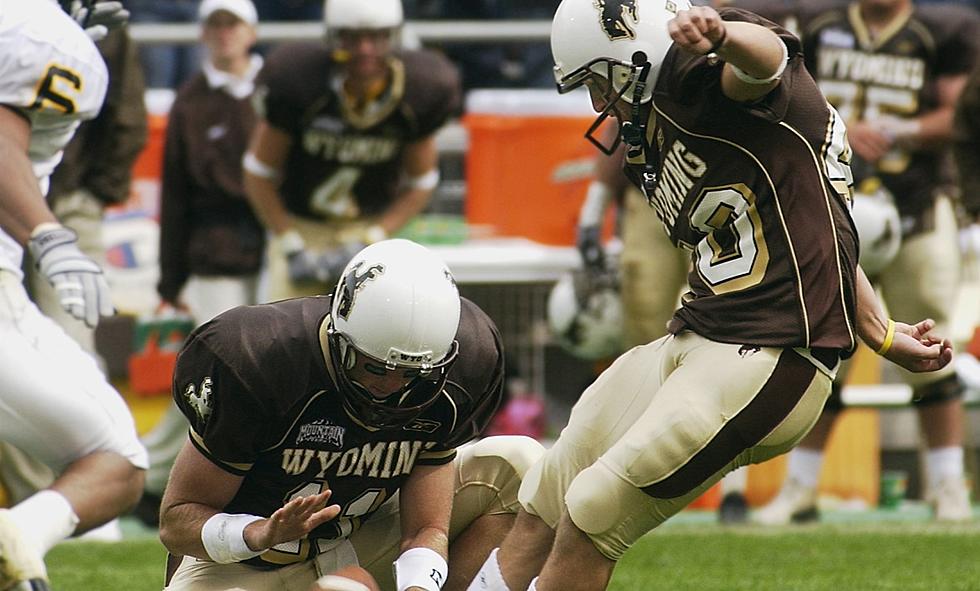 Former Wyoming kicker Lands Head Coaching Job in Cheyenne
Deric Yaussi, a former placekicker at Wyoming, will be the next girl's basketball coach at Cheyenne Central./ UW courtesy photo
LARAMIE -- A familiar face is taking over the girl's basketball program at Cheyenne Central.
Deric Yaussi, a former placekicker at the University of Wyoming, will replace Glen Kirkbride after spending the previous four seasons in the same position at Severance (Colo.) High School, where he was the first-ever head coach in program history.
The Fort Collins native also coached at Poudre High School -- high alma mater -- from 2017-18. Yaussi has also coached football and track in stops at Greeley West and Skyline High School, along with Windsor Middle School.
MORE UW ATHLETICS COVERAGE VIA 7220SPORTS:
* Wyoming's Un-Sweet 16: No. 3 Rick Majerus vs. No. 6 Michael Smith
* Wyoming caps season with second-place finish at GOLFWEEK NGI
* Cowgirls close season with 5-2 victory over Cal Poly in NIT
* State of Wyoming, UW Athletics announce craft beer collaboration
Before a brief stint in camp with the Buffalo Bills and a two-year kicking career in two different arena football leagues, Yaussi was named to the All-Mountain West First Team after his junior season in Laramie. He was in the running for the Lou Groza Award, which is given to the nation's top kicker, in 2005.
That same season he was named the conference Player of the Week after drilling 3-of-4 field goals, including one from 50 yards out in a 29-28 road victory over Air Force. Yaussi accounted for 11 of the Cowboys' points that day inside Falcon Stadium.
In 2003, Yaussi's sophomore year, he led the MW in point-after touchdown percentage, connecting on 97.1% of his attempts. He also finished fifth in the conference in field-goal percentage en route to earning honorable mention honors.
Yaussi made 39-of-58 field goals -- 102-of-104 extra points -- during his career at UW.
LOOK: Pokes' unis through the years