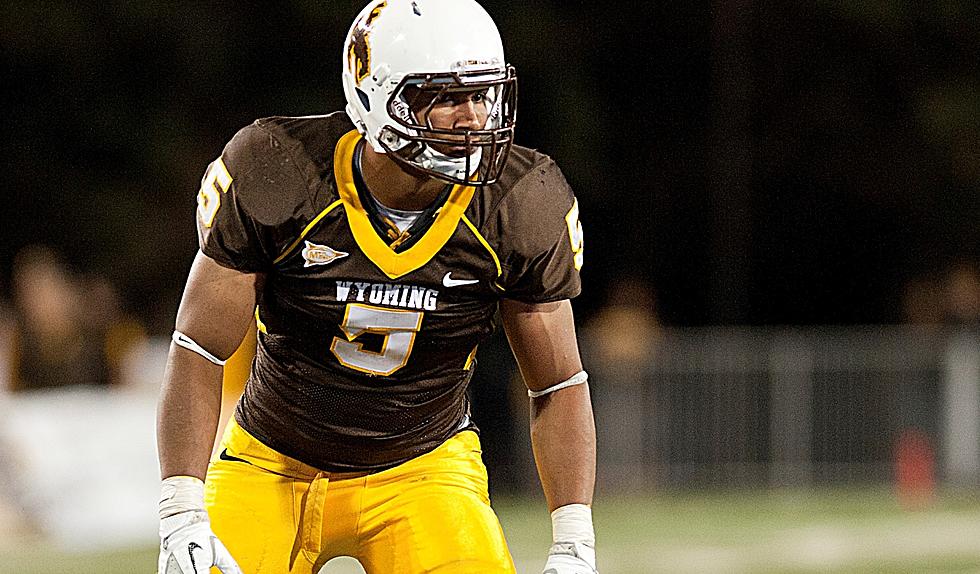 Former Wyoming Linebacker Korey Jones Retained by Broncos
Korey Jones, former Wyoming linebacker (2011-12) is being retained by Sean Payton and the Broncos' new coaching staff, per reports./ UW courtesy photo
LARAMIE -- There's a major overhaul going on right now at Dove Valley.
You might have heard.
Denver's new head coach Sean Payton is cleaning house from the previous regime, but he is reportedly retaining one member of the strength and conditioning staff, assistant Korey Jones, according to Broncos' beat writer Mike Klis.
Does that name ring a bell? It should.
Jones suited up for the Cowboys from 2011-12, tallying 162 tackles and four sacks from the linebacker spot. The Fort Collins product is entering his fourth season on the Broncos' staff.
Jones, a Fort Collins product and Rocky Mountain High School standout, began his playing career at Garden City Community College (Kan.) where he ranked 10th in the nation in tackles with 108, including 75 of the solo variety. As a sophomore, Jones also finished with four sacks and a fumble recovery while leading one of the top defensive units in the junior college ranks.
During his first season in Laramie, Jones and the Cowboys won eight games and appeared in the New Mexico Bowl under then head coach Dave Christensen. His best performance came against Texas State where he racked up four tackles and the same number of sacks in a 45-10 win over the Bobcats.
The following campaign Wyoming won just four games. Jones, whose father played for Border War rival Colorado State, never lost to the Rams in two tries. He was also recruited by CSU.
MORE UW FOOTBALL NEWS VIA 7220SPORTS:
* Brian Hill rolls up 81 yards of total offense in XFL debut
* Six former Wyoming football players still in NCAA Transfer Portal
* Wyoming's Marty English announces retirement
* Remembering Wyoming football legend Conrad Dobler
Jones is joined in the Mile High City by former UW teammate Mike Purcell, who has lined up at the nose tackle spot over the previous four seasons.
After college, Jones went on to play in the Canadian Football League. He made stops in Winnipeg (2019), Edmonton (2014, 17-19), Saskatchewan (2016) and British Columbia (2013-14). He also spent time in NFL camps with the Green Bay Packers (2014) and Arizona Cardinals (2013). Jones was signed by Arizona as an undrafted free agent.
A seven-year pro football veteran, Jones played in the Canadian Football League with the Winnipeg Blue Bombers (2019), Edmonton Eskimos (2014, '17-19), Saskatchewan Roughriders (2016) and British Columbia Lions (2013-14). He also competed in NFL training camps with Green Bay (2014) and Arizona (2013) after being signed by the Cardinals as a college free agent as well as playing one season with the Blacktips of the Fall Experimental Football League.
During each of the six past CFL offseasons, Jones assisted athletes with NFL Combine prep at Landow Performance in Centennial, Colo. He is a Certified Strength and Conditioning Specialist (CSCS) and a Certified Personal Trainer (CPT) through the National Strength and Conditioning Association (NSCA), according to denverbroncos.com.
Remembering Former Wyoming Football Legend Conrad Dobler
Widely regarded as the dirtiest player in NFL history, this larger-than-life character raised hell on and off the field