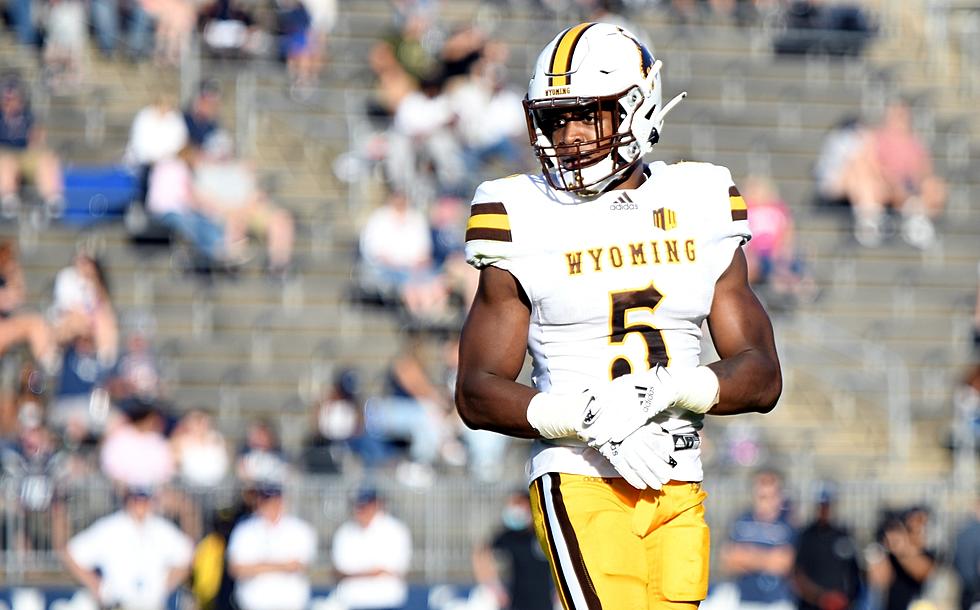 Injury sidelines Esaias Gandy for Potato Bowl
Senior safety Esaias Gandy will not play in the Famous Idaho Potato Bowl Tuesday in Boise, per Craig Bohl. The Colorado native has been dealing with an injury that kept him out of the Cowboys final two games of the regular season./ DJ Johnson photo
LARAMIE -- Craig Bohl announced Thursday that senior free safety Esaias Gandy will not play in the Famous Idaho Potato Bowl because of an ongoing injury, effectively ending his playing career at the University of Wyoming.
The Cowboys' head coach said Gandy had been dealing with "stingers" in the latter part of the schedule. The Aurora, Colo., product missed the final two games of the regular season.
Isaac White, a freshman from Pottstown, Penn., filled in for Gandy in a win at Utah State and in the home finale against Hawaii.
MORE UW FOOTBALL NEWS:
* New Wyoming QB Caden Becker draws impressive comparison
* Pokes go '3-for-3' to close out signing day
* Do star ratings really matter?
* Wyoming Cowboys football: National Signing Day 2022
Gandy played in 52 career games at UW, registering 125 tackles, 71 in the solo category. He also finished with a sack and picked off his first-career pass in a Week 4 victory over UConn.
Gandy is the latest in a long line of impactful safeties during the Bohl era, joining Alijah Haliburton, Andrew Wingard and Marcus Epps, among others.
Gandy, known as a sure-tackler out of the UW secondary throughout his career, had his best statistical season in 2021, tallying 45 stops in essentially eight games. He finished with a season-high 11 tackles in a loss to Fresno State.
Gandy, who played his high school ball at Denver South, was the No. 17-rated overall recruit in Colorado, per 247sports.com. He was also a Class 4A First-Team All-State selection after racking up 155 tackles during his senior season. That was the fifth-best total in the state. Gandy was recruited by Power-5 programs Arizona, Colorado, Kansas and Utah.
Wyoming's Border War rival, Colorado State, also showed interest in Gandy.
Bohl said aside from Gandy, defensive tackle Ravontae Holt will also miss the bowl game in Boise. Holt suffered an undisclosed injury against Air Force in Week 5.
"Outside of that, we're pretty much (healthy)," Bohl said. "You hear about the upheaval and the drama and everything else. We we just haven't had it. So we're going there with both barrels ready to go."
POKES: The Seven Best Games In The History Of The Wyoming-CSU Border War Rivalry (Naturally, they were all Wyoming wins)