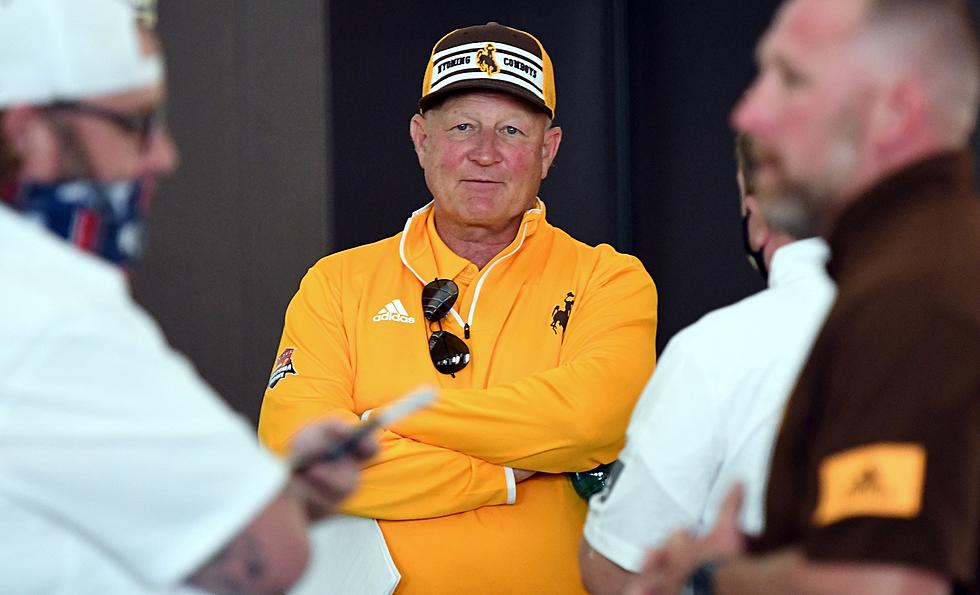 New Wyoming QB Caden Becker draws an impressive comparison
Wyoming head coach Craig Bohl is entering his ninth season on the sidelines in Laramie this fall./ DJ Johnson photo
LARAMIE -- Craig Bohl doesn't get to see many high school games in person.
He's a tad busy in the fall.
On the Cowboys off week in early October, though, Wyoming's eighth-year head coach made it a point to travel to Nebraska to get an up close and personal look at his potential quarterback of the future, Caden Becker.
Just viewing the game film was impressive enough to land Becker a scholarship offer back in April. In person, the dual-threat signal caller from Skutt Catholic also earned a comparison.
A big one.
"He has some attributes as far as running like Josh (Allen) does," Bohl said Wednesday during his 2022 Signing Day press conference in Laramie. "Caden is a guy that he's got great speed."
MORE UW FOOTBALL NEWS:
* Pokes go '3-for-3' to close out national signing day
* Do star ratings really matter?
* Wyoming Cowboys football: 2022 Signing Day
* Garrett Crall not quite ready to reminisce
Becker rushed for 639 yards and 10 touchdowns on 139 carries this fall for the SkyHawks. That's an average of nearly five yards per rush.
That's not all.
The senior also connected on 72-of-183  throws for 1,389 yards and seven scores.
Turns out, Allen played a role in Becker signing with the Cowboys.
"Josh Allen has been a big role model to me since I was a young kid," Becker told the Omaha World Herald, "and an opportunity to play quarterback at his alma mater is something that I can't pass up."
Becker, who stands 6-foot-4 and weighs every bit of 225 pounds, committed to Northern Illinois last February. He changed his mind April 21. That very same day he tweeted he was "110% committed to Wyoming."
Bohl said you can expect that size to increase once Becker gets to Laramie.
"You're going to see, he'll end up being probably about a 235-pound guy who can run under a 4.5 (40-yard dash)," he said. "So there's a lot of positive attributes here."
Sound familiar?
Becker, who was also courted by Kansas State, Nebraska, Northwestern, Iowa and Iowa State, among others, is UW's first quarterback commit since 2020 when Gavin Beerup was snagged out of Camarillo, Calif.
As of now, there are five quarterbacks on the roster: Levi Williams, Sean Chambers, Jayden Clemons, Hank Gibbs and Beerup.
Bohl said it's premature to say if Becker, or any of the Cowboys' other 14 recruits, will see the field next fall. But in the development category, Bohl added, the coaches have done their homework on the new guy under center.
"He's a physical guy that has got good ability to throw," Bohl said. "He also has the wherewithal to lead. Those are some of the attributes that we look for."
UW vs. NIU September 11, 2021