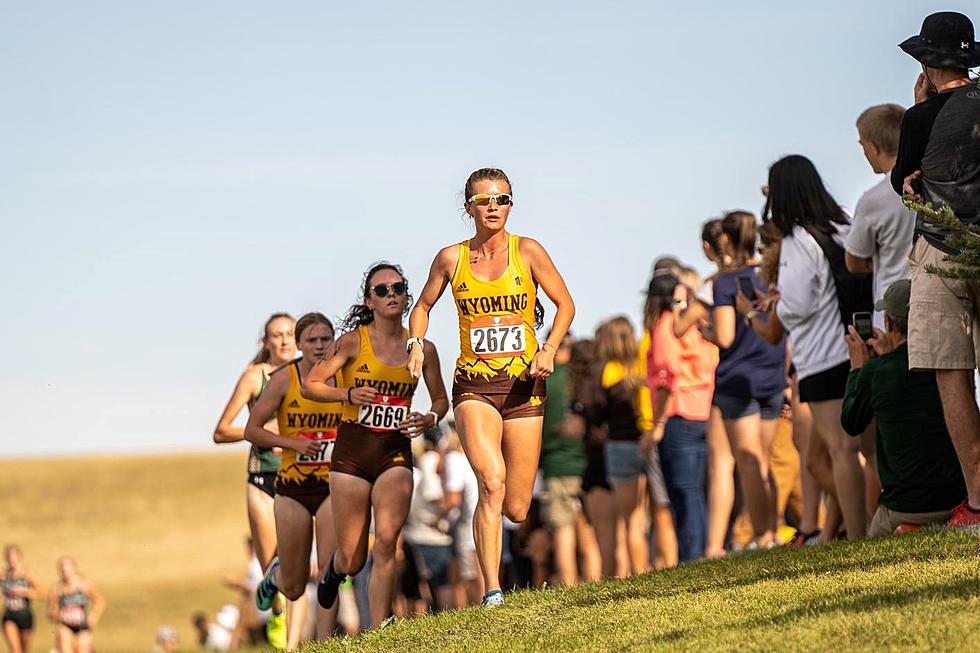 Pokes Ready To Race at the 37th Roy Griak Invitational
The University of Wyoming Cross Country Teams head to Minnesota for the 37th Annual Roy Griak Invitational to be run at the Les Bolstad Golf Course on Friday, Sept. 22./ UW courtesy photo
* University of Wyoming press release
LARAMIE -- The University of Wyoming Cross Country Teams head to Minnesota for the 37th Annual Roy Griak Invitational to be run at the Les Bolstad Golf Course on Friday, Sept. 22. 
The Pokes are not strangers to the course as this will be the third year in a row the Cowboys and Cowgirls will head to St. Paul, Minn., for the race.
After a 5K to start the season in Cheyenne this will be the first 8K of 2023 for the men and first 6K of the year for the women.
Race Schedule & Live Results 
Men's 8k - 9AM Mountain Time
Women's 6k - 9:45AM Mountain Time
https://pttiming.com/event.php?mid=1511&pt=schedule
Participating Teams 
Boise State Women No. 35
Cal Baptist Women No. 24 | Men No. 29
Cincinnati
Colorado State Women No. 26
Gonzaga Men No. 32
Kennesaw State
Miami
Minnesota
New Mexico Women No. 21
North Dakota State
Portland Men No. 9 
San Francisco
Santa Clara
South Dakota State
St. Thomas
Texas A&M CC
No change from the first of the season to the latest USTFCCCA Regional Rankings the Cowboys are No. 8 in the Mountain Region while the Cowgirls are No. 10 in the region. All race info can be found on GoWyo.com
Mason Norman paced the way for the Cowboys en route to a team win at the Wyoming Invite. Norman ran a 15:07.9 to turn in an individual win. Kylie Simshauser and Eowyn Dalbec went six-seven for the Cowgirls to lead the way for a second-place team finish. 
Stay up to date on Wyoming Cross Country by following @wyo_track on Twitter. 
From Bison to Triceratops - All of Wyoming's Official Things
Every state in our nation has chosen things that represent the state in one way or another to be official state things. Like a flower, or animal.
Wyoming
is no different.
The Equality State, or the Cowboy State, depending on which state slogan you want to go with, has a state flower. But did you know we also have a state tree and a state fish? Yes, we even have a state code.
To be an official thing, a member of the state legislature must write and submit a bill to the legislature declaring that a thing will be the official state thing. Then the legislature votes to pass the bill, or not, if it passes, the governor signs the bill into law and we have a new official state thing.
Here is what we have so far, all of Wyoming's official things. Now you can win big on Wyo Trivia Night if that's a thing that exists.
- From Bison to Triceratops - All of Wyoming's Official Things