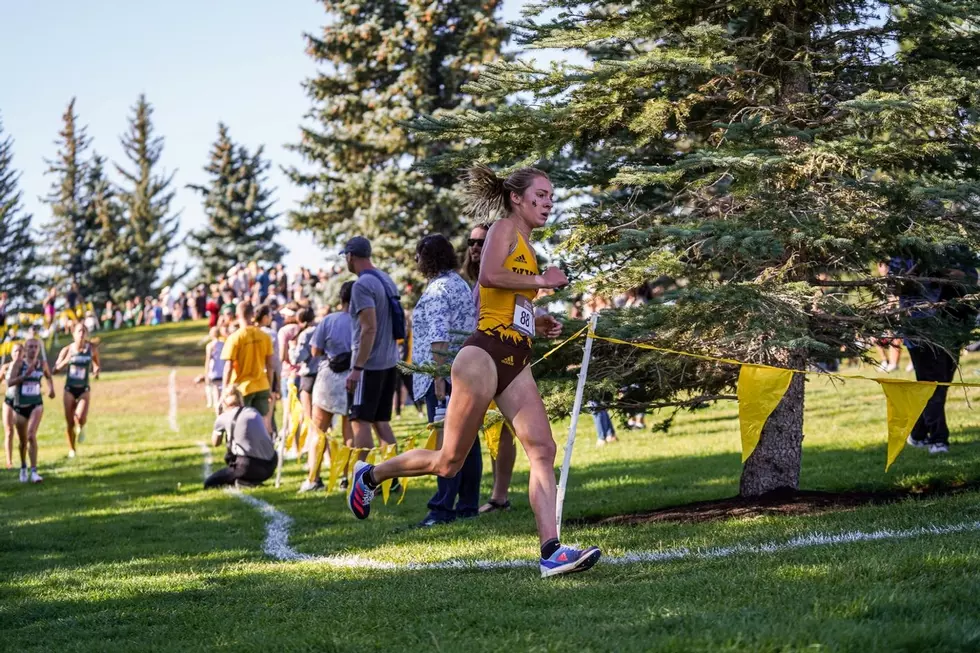 Wyoming Cross Country Heads to Minnesota for Roy Griak Invitational
The Cowboys and Cowgirls will compete in their second race of the season as they head to the University of Minnesota to compete in the Roy Griak Invitational on Friday, September 23rd./ UW courtesy photo
* University of Wyoming press release
LARAMIE -- The Cowboys and Cowgirls will compete in their second race of the season as they head to the University of Minnesota to compete in the Roy Griak Invitational on Friday, Sept. 23. 
The men will kick off the event at 9:30 (MT) with an 8K with the women to follow at 10:15 and a 6K. The Pokes will be racing for the first time since the Wyoming Invite kicked off the season on Sept. 3rd. Both squads ran a 5K that morning.
This will be the second year in a row that Wyoming competes in the Griak Invitational. 
TOP 5 COWBOYS FROM THE WYOMING INVITE (5K)
1 | Jacob White | 14:46.3
2 | Mason Norman | 15:03.9
3 | Seth Bruxvoort | 15:07.1
4 | Mac Zastrow | 15:08.1
5 | Gus McIntyre | 15:09.9
TOP 5 COWGIRLS FROM THE WYOMING INVITE (5K)
1 | Katelyn Mitchem | 17:15.2
2 | Leah Christians | 17:31.1
3 | Kylie Simshauser | 17:48.9
4 | Abigal Whitman | 17:52.5
5 | Kaylee Bentley | 18:45.8
The race will be held on the Les Bolstad golf course on the campus of the University of Minnesota. In the field will be teams from Cal Baptist, Colorado State, Wichita State, Iowa State, Michigan State, Santa Clara, Ohio State, Delaware, Utah, Minnesota, Idaho, UNLV, St. Thomas, Temple, Miami, Wisconsin, North Dakota State, Nevada, North Dakota, San Diego State and Manitoba. 
On the men's side, three teams are nationally ranked in the field with Wisconsin 7, Iowa State 9 and Michigan State 29. For the women, Wisconsin comes in at 13, CSU at 14, Utah at 19, Michigan State at 23, Ohio State at 25 and California Baptist at 29. 
The men are the highest ranked team from the Mountain Region in the field coming in at No. 8 in the latest polls one spot ahead of CSU. The Cowgirls moved up three spots in the latest Mountain Region Polls to come in at No. 7 on the list. 
Fans can follow along at https://live.pttiming.com/xc-ptt.html?mid=5129 Stay up to date with Wyoming Cross Country by following @wyo_track on Twitter. 
Wyoming Restaurants Featured on Diners, Drive-Ins and Dives
It's hard not to take this a little personally.
Guy Fieri
of the Food Network's
Diners, Drive-Ins, and Dives
has visited the Cowboy State a few times. Yet each time he stays close to
Jackson
. The show takes us on a culinary voyage across the U.S, but he's never stopped in Cheyenne, Casper, or even Chugwater.