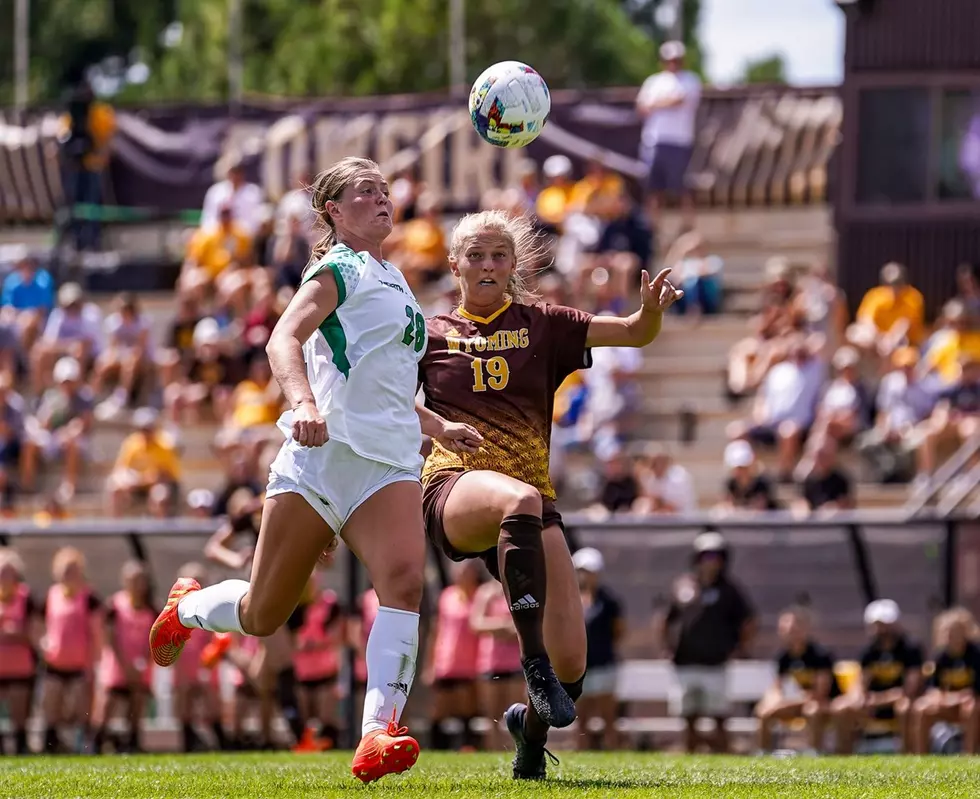 Soccer seeks breakthrough win as home stand continues with NDSU, UTEP
The Cowgirls sit at 0-2-2 through the first two weeks, still in search of that breakthrough victory. / UW courtesy photo
* University of Wyoming press release
LARAMIE -- The University of Wyoming soccer team hasn't gotten off to the start it desired this season. The Cowgirls sit at 0-2-2 through the first two weeks, still in search of that breakthrough victory.
UW is in hopes that the jubilation associated with winning will occur this week with home matches against North Dakota State (Friday at 4 p.m.) and UTEP (Sunday at 11 a.m.). Until then, the Cowgirls are embracing the challenges that present themselves before each and every 90 minutes of soccer.
"Wins are hard. I don't care who you are or who you're playing. Winning is hard," head coach Colleen Corbin said. "We are very capable. We've communicated that. (Our players) have all the tools physically to go out and win a soccer game and to consistently go out and win multiple soccer games."
For Corbin, it's how her team approaches each and every possession of every match. It's a point she's hammered home time and time again during this young season.
"It's about how we're approaching those 90 minutes, and the mentality it takes to walk away with a win," Corbin said. "There have definitely been flashes of brilliance. We need to execute better. We've created incredibly dangerous chances that we haven't been able to put away, and those are key moments. You don't win big games unless you can execute in those moments."
Wyoming has netted four goals this fall — two from senior Faith Joiner, and one each from senior Jamie Tatum and junior Jazi Barela. To Corbin's point, while the goals-scored number may not be where it needs to be, the Cowgirls are firing nearly 13 shots per game.
Senior goalkeeper Miyuki Schoyen has turned away 17 shots. She's logged a GAA of 2.25 and a save percentage of .654.
North Dakota State has started three different goalkeepers through its first four matches. Sofia Howe has made two starts and began in net in the most recent match against Utah Tech.
North Dakota State has scored seven goals this season, which has helped it build a 2-0-2 record. The Bison boast six different goal scorers led by Paige Goaley who has found the back of the net twice.
North Dakota State – which was picked ninth in the Summit League Preseason Coaches Poll – is fresh off a pair of victories at the St. Thomas Women's Soccer Invitational. It defeated Utah Tech, 2-0, before downing Chicago State, 4-1.
The Bison and Cowgirls have only met once before and that was last season in Fargo. It was Wyoming's lone overtime match of the fall 2021 season and it ended in a 1-1 tie.
UTEP and UW's last meeting ended in a tie, as well, a 2-2 decision in 2019 in El Paso. The Miners own a 4-1-1 edge in the all-time series with the Cowgirls' one win occurring in 2017 in Laramie.
UTEP – which was selected 11th in the preseason Conference USA Coaches Poll – lays claim to a 1-3-0 record on the season. The Miners topped UNLV, 1-0, Sunday in Las Vegas for their first win of the season.
Emerson Kidd and Justice Tillotson have accounted for UTEP's two scores this season, as it has struggled to find offensive consistency. The Miners are being outscored 9-2 and outshot 63-29.
Mariah Scott has started every game in net for UTEP. She's made 20 saves and owns a GAA of 2.25.
Following the North Dakota State and UTEP matches, Wyoming remains at home and closes out the non-conference season against St. Thomas on Sept. 17 at 1 p.m.
30 Wyoming Attractions To Visit
- 30 Wyoming Attractions To Visit